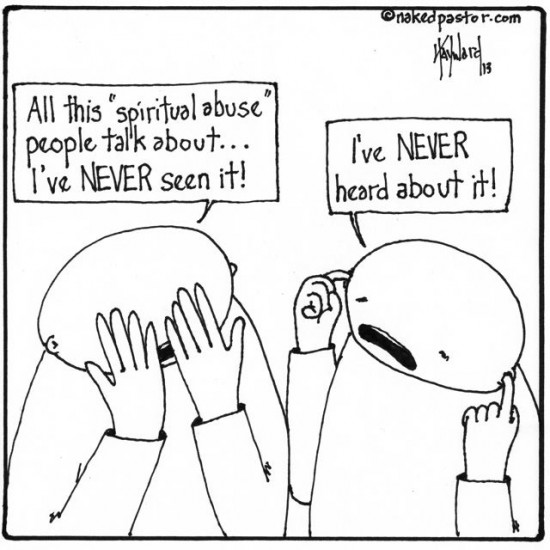 (Those receiving this in your inbox, click on either title "Blind and Deaf" and it will take you to the nakedpastor site.)
I frequently get really sweet emails from really sweet people who say they've been in a perfect church their whole lives and have never seen anything I talk about, nor have they experienced it. They usually believe that what I talk about is a very rare occurrence and that I'm blowing it way out of proportion. Once in a while I believe them. But that's rarely. Usually I smell denial.
Almost always the blindness and deafness is willful. Most people believe a certain amount of manipulation, control or coercion is necessary to make the machine we call church work. They believe that lording it over others is the only way organizations work efficiently and so the behavior of leaders is indisputable, unquestionable and excusable. It's just how things work. They learned this from their families and schools and their long history with the church and other institutions.
And most people just can't handle suffering… their own or others'. The problem is perniciously pervasive and seems overwhelmingly impossible to fix. There is also great fear of repercussion if they speak out and address it. Plus it is very difficult to expose when it is cloaked in what looks like love, care and what is called biblical discipline.