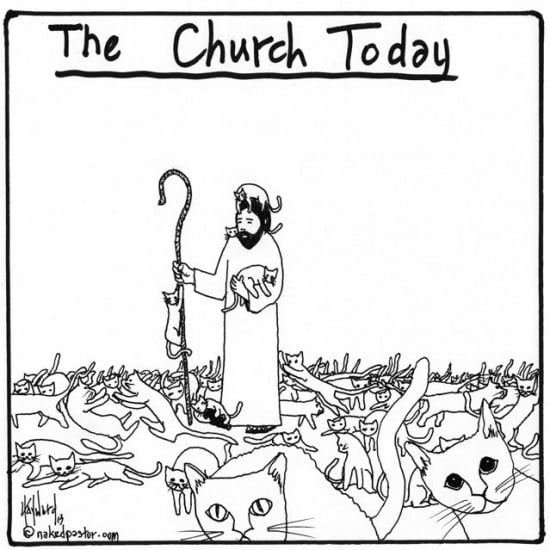 This cartoon was inspired by a friend of mine, Richard, who commented on one of my sheep cartoons this week by saying that he was more like a cat. Bingo!
Right now I have a dog. I have had cats in the past. You can control a dog. You can't control a cat. You relate to a dog on your terms. You relate to a cat on theirs.
When I pastored a local church, this is often what it looked and felt like. Herding cats. Then one day I realized that's okay. People are allowed to be the way they are. On their terms.
It's kitty chaos. But that's life. Embrace it!