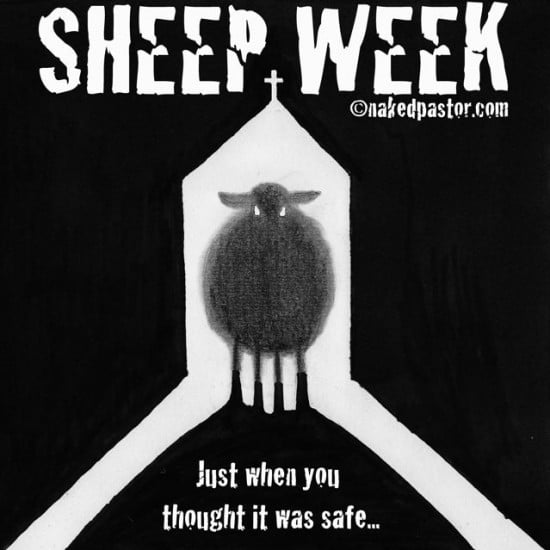 I thought it would be fun to launch "Sheep Week"… a play on "Shark Week"… a whole week devoted to cartoons about sheep.
Although the analogy of sheep and shepherd has served a purpose in the past, and even though some aspects of the metaphor still work, it has generally lost its appeal. Sheep are stupid followers and that doesn't work for most people anymore.
However, this week I'm going to focus on drawing and showing my sheep cartoons because… well… they make me chuckle and think, and maybe they'll do that for you too.
Be afraid. Be veeeeeeeeeeery afraid!
SHOP.