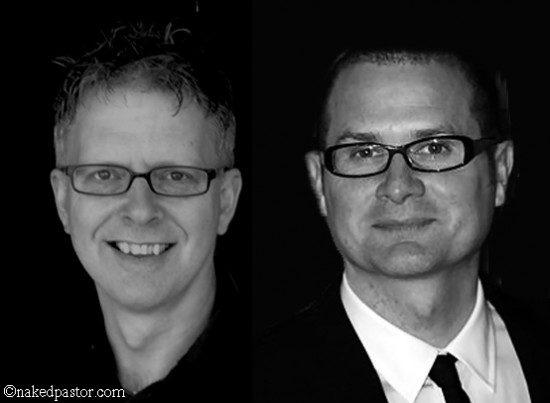 In a bold move over the weekend, theologian and writer Rob Bell marries cartoonist David Hayward, also known as the nakedpastor. Bell came out a few weeks ago in support of same sex marriage just after the publication of his latest book What We Talk About When We Talk About God. Friends and family surmise that this surprise wedding is Bell's determination to stand behind his word. Bell has been heard to say, "I want to walk the talk!" No one expected he would go this far!
Hayward, also known for his cartoons in support of same sex marriage and LGBT issues, has been frequently asked if he was gay.
When we asked them for a comment, Hayward said, "This was a match made in heaven. Bell's the thousand words and I'm the picture!" Bell exclaimed, "Love wins!"
Details to follow.