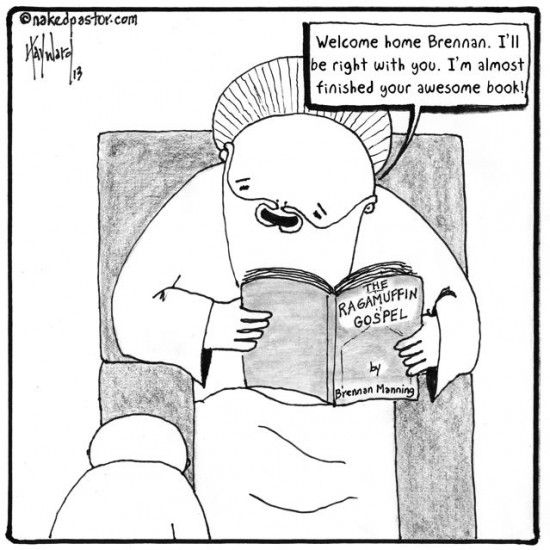 I received an email from a friend informing me that Brennan Manning died yesterday. I can find no news articles confirming this, but his Wikipedia page dates his death as yesterday and his official website announces his passing.
Manning was an American author, friar, priest, contemplative and speaker best known for his book Ragamuffin Gospel: Good News for the Bedraggled, Beat-Up, and Burnt Out. As an advocate for the marginalized, he's my kind of people. His voice for the church-abused and the marginalized was not only fueled by his take on the gospel of Jesus, but by his own personal experiences. He got married, marginalizing himself from his own home, the Roman Catholic church. Many of his friends urged him to seek accommodation from the church, but he refused to do so. He didn't want to be a silent conspirator in what he considered a "corrupt and corrupting process".
One of his most famous quotes:
"The greatest single cause of atheism in the world today is Christians who acknowledge Jesus with their lips and walk out the door and deny Him by their lifestyle… That is what an unbelieving world simply finds unbelievable."
Whether you agree or not that this is the greatest single cause of atheism, it certainly does illuminate the hypocrisy so much religion is justifiably accused of.
He believed Jesus was the human face of God. According to Saint Paul, now he is face to face (1 Corinthians 13:12).
Read the kind words people are leaving on his Facebook page.
Rest in peace Brennan Manning