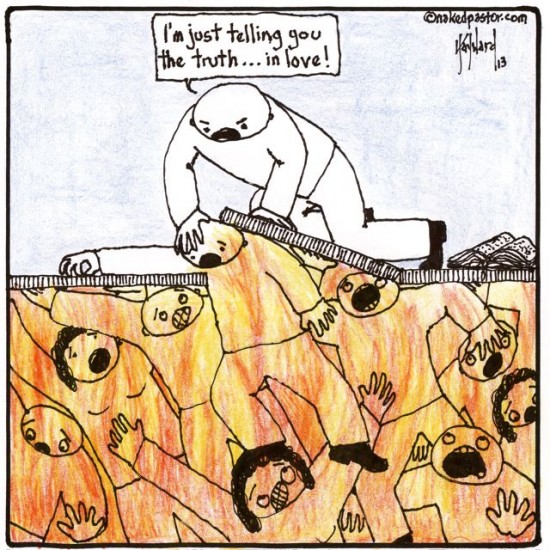 This cartoon was inspired by something I saw on Facebook where the person said, "Speak the truth, no matter how hard it is, in love. And if it's too hard, tell them anyway!"
"Speaking the truth in love", in my experience, is usually a good theological justification for verbally abusing someone. If someone ever says to you, "I have something to tell in you love…", get ready for a sugar-coated tongue-lashing.
It's always the other who is going to Hell. Those consigned to Hell are… NOT US!
***
(All my art is 50% off this weekend celebrating Canada Day. Use coupon code "crazy"–> SHOP.)