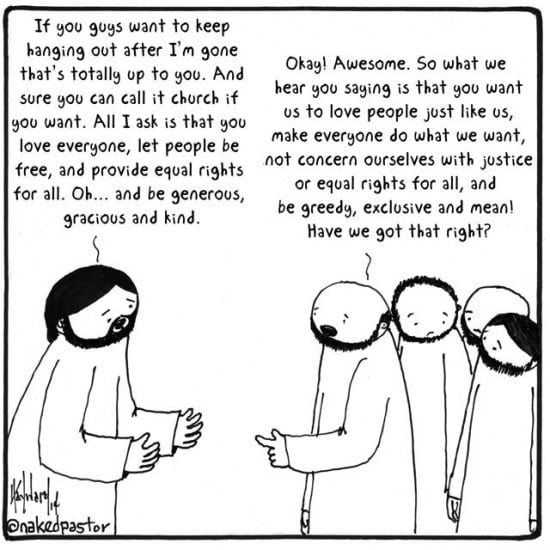 Get a high-quality reproduction of this cartoon shipped to you!
Do you ever wonder why we've wandered so far away from the teachings of Jesus?
Do you ever wonder why those who claim to be his representatives don't resemble him at all?
***
Did you enjoy this post? If so, maybe you'd like to donate $1, $3 or $5 to the nakedpastor site.
Or for just $7/month you can support our online community, The Lasting Supper!