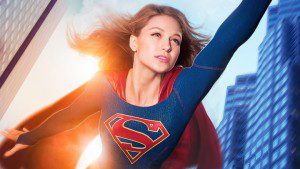 I have confession to make.
I love Supergirl.
I watched it last year as it aired, and recently my seven-year-old daughter asked to watch it. So I've been watching it again, knowing what's coming, and experiencing it through her eyes for the first time.
Like most freshman shows, it takes an episode or few to get its bearings, to figure out what it is and what kind of stories it's going to tell. So if you passed on it last year, I'm here to tell you to try it again, as the full first season was just added to Netflix streaming in anticipation of season two beginning on The CW next month.
You may be asking yourself, "But why on earth (or on Krypton, for that matter) is this worth a post on Nature's Path?"
Without going too far into spoiler territory, the narrative arc of season one is about how unregulated, thoughtless consumption of resources destroyed one planet, and asks how far one is willing to go to prevent that from happening to another. It tells a story about love of a planet not just for what it can give us, but how we can exist on it and with it. Supergirl asks us to look at how the interdependent webs of our lives are inextricable from the physical water, earth, and air around us.
Like all the best stories, the external conflicts are directly related to the internal ones. Kara Zor-El was old enough when Krypton was destroyed that she has a young girl's memories of its culture, its ethics, and her own family members. Now that she has grown up, she is discovering the nuance required to navigate worlds full of multi-faceted, multi-layered beings, who often have as much conflict within themselves as they do with others. Loss, grief, isolation exist alongside joy, satisfaction, and belonging.
Ultimately, for me, the show asks us about our choices. How much will we sacrifice for the greater good? How will we find ways to work together when we are afraid? When we are angry? With stories about our planet's damaged ecology coming faster and faster, the time to think about these things is now. And Supergirl, like all good stories, helps us to think about our own lives, and what we teach our youth, in these troubled times.