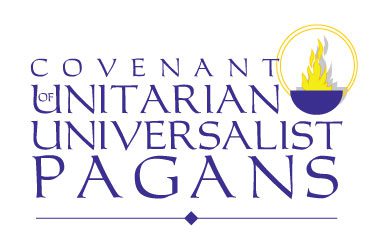 This year, the Covenant of UU Pagans (CUUPS) had a banner year of member participation in board elections, and decisions and input on organizational affairs. This election was run online from October 13th to 27th.
Last election, after years of struggling reached 153 members voting on a quorum of 79. This year we had 193 members vote, and with a quorum of 84. The board was beyond thrilled, and clear that our members are engaged in supporting the work we are doing.
Below is the statistics of the elections respectfully submitted by the Nominating Committee:
Ballots Sent:
424 Email invitations sent; 4 Ballots mailed
Responses:
193 electronic responses; 0 US mail responses
12 emails bounced, 11 opted out of further contact
1 set of reminders were sent with thank you's for following up.
From the Nominating Committee
Variance in percentages are due to differing numbers of total votes; not every voter voted for each position or initiative. For example, 193 people voted for President, which happened to be the first page on the SurveyMonkey poll.
Most other positions had only 180 voters, suggesting the possibility that 13 voters did not realize that there was more than one page or chose not to vote on any further positions or initiatives.
In regards to Convocation, results included congregations and chapters willing to host Convocation up to the year 2020.
Officers & Trustees
Elected President – Amy Beltaine
Yes 176 91.90%
No 9 4.66%
Abstain 8 4.15%
Total 193
Elected VP for Communications – Jerrie Hildebrand
Yes 166 92.20%
No 8 4.44%
Abstain 6 3.33%
Total 180
Elected VP for Membership – Alison Leigh Lilly
Yes 170 94.40%
No 5 2.78%
Abstain 5 2.78%
Total 180
Elected Curriculum & Liturgy – Maggie Beaumont
Yes 169 93.89%
No 5 2.78%
Abstain 6 3.33%
Total 180
Elected Ministerial Relations – Ann Marie Alderman
Yes 165 91.67%
No 8 4.44%?
Abstain 7 3.89%
Total 180
Elected At Large (GA Liaison) – Imari Kariotis
Yes 163 90.56%
No 9 5.00%
Abstain 8 4.44%
Total 180
Elected At Large – Pamela Sage Bäckström
Yes 166 92.22%
No 4 2.22%
Abstain 10 5.56%
Total 180
Not Elected Write-in Board Candidate – Deborah Maynard
Yes 1 100.00%
No 0 0.00%
Abstain 0 0.00%
2017 Nominating Committee Members
Elected Nominating Committee – John Halstead
Yes 165 91.67%
No 6 3.33%
Abstain 9 5.00%
Total 180
Elected Nominating Committee – Dr. Joel Tishken
Yes 162 90.00%
No 7 3.89%
Abstain 11 6.11%
Total 180
Elected Nominating Committee – Misty Kirkman
Yes 157 87.22%
No 9 5.00%
Abstain 14 7.78%
Total 180
Initiatives Option Votes Percentage Result
Adopted CUUPS Statement Supporting Consent Culture
Yes 164 91.11%
No 9 5.00%
Abstain 7 3.89%
Total 180
Confirmed Is your chapter interested in hosting a future Convocation?
Yes 18
We have chapters interested in hosting convocations through 2020 and beyond. Proposal forms and information will be sent to these groups by November 15, 2016 by the VP of Communications.
On behalf of the current board, we thank you for your participation! It is an honor and privilege to be in service to all of you, the UUA, our congregatons and our paths collectively in the name of the Old Ones, the God/desses, and the planet. Those elected are humbled to be in service to you all. Please email us at info@cuups.org for information, input and concerns.
Now, let's get to work! Also please contact us if you are willing to serve on committees.
Respectfully,
Jerrie Hildebrand
VP of Communications, CUUPS, Inc.