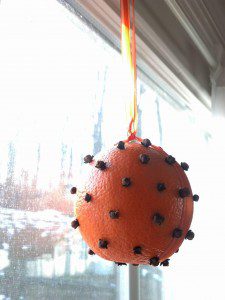 We all know that Yule, or Winter Solstice, heralds the return of the sun as light broadens its claim on each passing day. As I write this, the sky is inky black outside, and for many of us 2016 in its entirety has seemed darker than any year in recent memory. News reports bring us a deluge of upsetting stories, from the horrors unfolding in Syria and Iraq, to the latest political elections and nominations, to dire reports of rapid warming in the arctic. It can seem difficult to celebrate, let alone get excited about Yule this season.
But we need Yule now more than ever. We need the light that follows the dark in a way we never have before in my lifetime. And I don't just mean the warmth of the sun's increasing rays. I mean we need the light of the pagan and UU movements, joined together with the light of other groups who have the decency and fortitude to stand up and speak out against racism, sexism, homophobia, science denial, and all the other forms of evil and ignorance that threaten our societies today.
Now is the time to become vocal so that the silent majority of decent and caring citizens will understand that they are not alone and join us to stop the insidious spread of deceptive news disseminated by lying politicians and their money-hungry hungry media cronies. As pagans and UUs whose views are not always warmly embraced by mainstream society, we're are sometimes disposed to lead quiet lives of service to the community, dedicating our time and energy to social justice behind the scenes rather than making public announcements of our beliefs about what is right and what is moral. But the time for being quiet is over. The time for darkness ended decades or even centuries ago. Only light can drive out darkness, and we are that light.
On January 21st, the day after Trump's inauguration, I will be joining thousands of other women and men in the
Women's March on Washington
to "stand together in solidarity with our partners and children for the protection of our rights, our safety, our health, and our families — recognizing that our vibrant and diverse communities are the strength of our country." The official Facebook page can be found by clicking the link above.
If you don't live near Washington or aren't able to march in a protest, there are still plenty of ways to make your voice heard. Perhaps you can organize actions within your UU congregation or pagan group. The UUA website contains a wonderful trove of social justice resources and links. Many other organizations provide ways to become active in promoting justice, such as the American Association of University Women, Amnesty International, and Black Lives Matter, just to name a few.
You can also speak out in your daily life. Social media has been the fountain of much of the misinformation and hatred that has infiltrated our popular culture lately. Research your news sources for accuracy and truthfulness and then post, tweet, and chat to counter this trend and to inspire others to think about their words, actions, and sources of news. Remember that attacking someone's beliefs will only cause them to entrench themselves deeper into their existing mindset, so share civilly with an openness for discussion. But have the courage to stand up and speak out against those who spread lies and hatred so those that are watching in silence might have the opportunity to see that there is a better way.
We can do the same in our offices, neighborhoods, and schools whenever we hear damaging rhetoric or see discrimination in practice. Often the biggest bully is not remotely prepared to defend their damaging words against someone who calmly stands up to them in public. It is up to those of us who have any privilege in society to stand up for those whose voices are being ignored or derided because of who they are or where they were born or what religion they follow.
Be proactive. Look for opportunities to be genuinely helpful. Make your voice heard, because the world needs your voice right now. Just as the return of the sunlight alone doesn't bring about a bountiful harvest without the gardener's labor, the light of our beliefs won't bring about a positive change in this world without our hard work and brave actions.
So let's celebrate Yule and let's use the season to symbolize our preparation for the work ahead of us. Let's welcome in the light and then spread it throughout our countries and communities in the year ahead.
Yule Orange
Supplies:
Large orange
Whole cloves
Colorful ribbon, about 1/2" wide and 24" long
Directions (see photo of finished craft):
Place the middle of the ribbon at the base of the orange and secure it in place by pressing cloves on either side of it (or through the ribbon, if the ribbon permits).
Bring each end of the ribbon to the top of the orange and tie it in a simple knot, leaving the ends of the ribbon free.
Secure the ribbon on the orange using more cloves.
Press cloves into the remaining rind of the orange in whatever decorative pattern you wish.
Using the loose ends of ribbon, hang the orange in a window (south-facing, if possible) to symbolize the returning sun.