On June 24th representatives of the 1,000+ congregations of the Unitarian Universalist Association will choose the Association's President for the next six years. This will happen at the UUA's annual General Assembly, held this year in New Orleans, Louisiana. Back in January we solicited questions from our readership to ask the candidates.We received several, a few of which were duplicates and narrowed it down to three questions which were sent out to all three candidates. Over the past couple weeks we've gotten the answers back and for the next three days we will provide you with the both the questions and the candidate's full answers to them.
Today's question, which is actually the third one we asked them:
Please share a story of how you have personally been influenced by or interacted with UUs who identify as Pagans.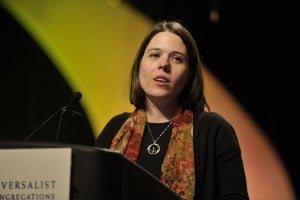 Response from Susan Frederick-Gray:
My very first interactions with Unitarian Universalists who identify as pagan began as child and youth at Eliot Unitarian Chapel where I grew up. I remember as a very young child the annual Maypole celebrations led by women who identified as pagan at the congregation. As a youth, a number of my close friends also identified as pagan. However, it was during my internship in Nashville, Tennessee, when I roomed with a UU seminary studying at Vanderbilt that I learned more about specifically about her spiritual path and practice as a Wicaan that my knowledge of paganism grew.
All of these experiences, combined with my own path to finding spirituality through a love of science and recognition of the interconnectedness and unity of creation that has helped my own theological foundation be shaped by an earth-centered spirituality. This has only grow during my experience living and ministering in Arizona. Arizona is a state of many indigenous nations. The work I have done on immigration justice has been in partnership with Indigenous leaders. In addition, the Phoenix congregation has a number of members who are indigenous and bring that spiritual practice into their leadership in the congregation.
---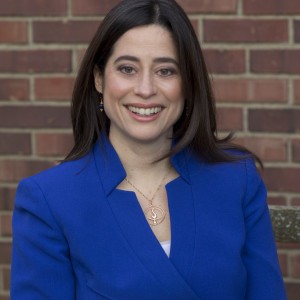 Response from Alison Miller:
For more information about the individual candidates: