This is the second of a three part series, but don't worry – each article stands on its own. However, here's the link to yesterday's article in case you want to see what you missed.
In a little over three weeks delegates chosen by of the 1,000+ congregations of the Unitarian Universalist Association will elect the Association's President for the next six years. This will happen at the UUA's annual conference, our General Assembly. This year it is at the Morial Convention Center in New Orleans, Louisiana. Back in January we solicited questions from our readership to ask the candidates.We received several, a few of which were duplicates and narrowed it down to three questions which were sent out to all three candidates. Over the past couple weeks we've gotten the answers back and for the next three days we will provide you with the both the questions and the candidate's full answers to them.
Today's question, which is the second one is as follows:
What do you see as the most significant contributions that Pagan and earth-centered UUs make to the work of social and environmental justice? How will you support this work as president?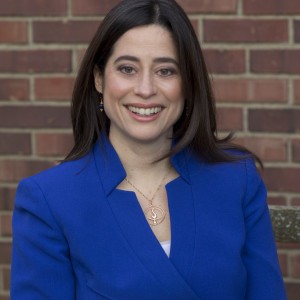 Response from Allison Miller:
We are made more resilient in our work for social and environmental justice when our efforts are undergirded by cherished values and practices that remind us of our connection to the earth, to the cycles of life, and to all beings. Pagan and earth-centered UUs have been at the forefront of promoting the spiritual practices and theo/alogies that nurture these connections. It is no surprise that it is also the agitation and advocacy of pagan and earth-centered leaders, both lay and ordained, who steered us towards the inclusion of our sixth source where we name the importance of the "spiritual teachings of Earth-centered traditions which celebrate the sacred circle of life and instruct us to live in harmony with the rhythms of nature." As a lifelong Unitarian Universalist, I am personally indebted to the ways that these teachings have been interwoven into the fabric of my religious education and my outlook on the interdependent web of life.
In addition to our commitments to environmental justice, Pagan and earth-centered UUs challenged our assumptions about masculinity and the divine. It is also due in large part to the goddess theology movement that we broke open gender concepts in worship that have rippled out and effected our social justice commitments and who we see as holding power. As a minister who identifies as a woman, I am also indebted to the ways feminine power was first names and claimed in earth-centered women's spirituality circles. The circles are links in the chain that has led to the inclusion of ministers and lay leaders across the gender continuum leading our worship services today.
One of the social and environmental justice priorities I will engage with as UUA President is working at the intersection between environmental justice and racial justice. This is why I responded "Yes" to the call of Chief Arvol Looking Horse to come to Standing Rock in North Dakota. We have important work to do as UUs around learning from indigenous peoples who are leaders in environmental and ecological justice grounded by generations of spiritual teachings around the connection between humanity, divinity, and our earth.
I think there is an important interfaith dialogue to be had amongst the different religions which claim a religious identity connected to earth-centered traditions and learning from and respecting one another's cultures. If we aim to proceed in ways that are anti-racist and counter a culture of white supremacy, what would it look like to center indigenous people and people of color in these conversations? In addition, we will want to center our priorities for environmental justice efforts on the ways that indigenous people and people of color are most adversely impacted. Pagan and earth-centered Unitarian Universalists would play an important part of this dialogue.
---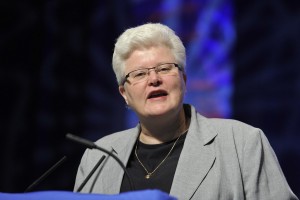 Response from Jeanne Pupke:
The challenges of Earth Justice are the most profound problems we face. They are intertwined with other issues od global justice, economics, and health issues that effect people of color and immigrants disproportionally. As an Association, we have more to do. Our Green Sanctuary program needs higher participation and a revision, but has had too little staff support. Our presence through Commit-2- Respond needs stronger both promotion perhaps a funding plan. The individual UUs and committed congregations and communities who lead in this work need recognition and a strong platform for communication. When we consider the profound damage created by reckless humanity upon nature, we realize the primacy of this issue.
I believe we need to involve and invite UU Earth Justice advocates together for discussions on what we can offer the Earth Justice movement and how. The President has the authority to gather such a conversation. She also can match staffing to congregation and community needs in ways that empower and hold up congregations and communities doing this work well.
---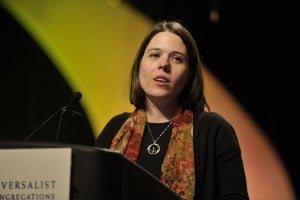 Response from Susan Frederick-Gray:
One of the most significant contributions that Pagan and earth-centered UUs make to Unitarian Universalism and the work of social and environmental justice is their theological contribution. As a candidate for UUA President, I have been asked several times about how to deepen the work and commitment of Unitarian Universalists to climate justice. I have answered that we still have theological work to fully embrace a paradigm of interdependence that will nurture a deeper commitment to social and environmental justice. The work we have already done to incorporate the language of interdependence, of reverence for the earth, of compassion for all beings, of the mystical in the natural, of Mother Earth and Gaia, all of these I see as a result of the leadership of earth-centered UU's to incorporate and inspire theological language that creating greater mindfulness of our interconnectedness with the web of creation and shifting and broadening the theological paradigms of Unitarian Universalism. This theological work is just a piece of the larger work needed for social and environmental justices, but as a religious movement, it is a foundational piece that supports how we can move forward in greater commitment and impact. I also believe that creates a foundation for greater opportunities to partner with Indigenous communities in social and environmental justice.
My prayer life and theology have been deeply impacted by my relationships with Indigenous communities and leaders. Arizona is a state with many nations. These relationships include with, including members of the UU Congregation of Phoenix, and leaders I have worked closely with for immigrant rights. Beginning each prayer in gratitude for the earth, for life, for the gift of each breath.
---
For more information about the individual candidates for the UUA Presidency: