cottonwood
less than a rustle
more like a whisper
sometimes like a mellifluous
sigh
the cottonwood breathes
over the fields of summer
coolness drapes from her limbs
like a surprise
–Nan Lundeen
from Black Dirt Days: Poems as Memoir
visit www.nanlundeen.com
Our Sun: Friend or Foe?
by Nan Lundeen
We all need our cottonwoods—a sense of oneness with nature, a cooling shelter from hot sun. But we spend a lot of time indoors requiring energy to heat and cool buildings. A small Unitarian Universalist congregation in St. Joseph, Mich., is making the sun a friend. In keeping with this UU principle: respect for the interdependent web of all existence of which we are a part, the congregation in 2015 installed a solar electric system. It has generated about 80 percent of the church's energy annually, a total of 27 million watt hours since its inception, according to Harvey Johnson, chair of the congregation's Green Committee. This means the church has avoided contributing 20 tons of the major greenhouse gas carbon dioxide (CO2) into our atmosphere.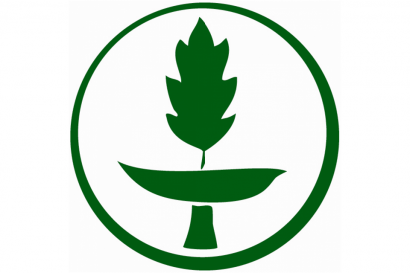 The project is part of the congregation's goal of being certified by the Unitarian Universalist Association as a Green Sanctuary, a program that incorporates education, environmental justice and other stewardship actions to help us better care for Earth. For instance, participating UU churches worldwide follow the program toward sustainability, including recycling, planting gardens, and conserving water and power, and even small things such as providing tire pressure checks so that congregants' cars run more efficiently. Berrien UU chose to pay for its solar electric system by drawing on its endowment fund. It will take years for the system to pay back the financial investment. One can argue this is only one small step. It will take countless small steps and enormous numbers of big steps for humans to turn back the tide of global warming.
During this month of Summer Solstice in the northern hemisphere, scientists at the National Oceanic and Atmospheric Administration reported that atmospheric carbon dioxide this May reached its highest season peak in the 61 years of tracking by Mauna Loa Atmospheric Baseline Observatory atop Hawaii's largest volcano.
USA Today quotes Rob Jackson of the Global Carbon Project at Stanford University saying global carbon dioxide levels in our atmosphere are higher than they've been for millions of years.
And yet, we keep burning fossil fuels. The current U.S. administration sees melting of Earth's ice caps as an opportunity to exploit more of Earth's resources and is loosening the rules on coal-fired plants. Australia, home of the endangered Great Barrier Reef, which is suffering the consequences of warming waters and acidification, has given the OK for the Adani Group to build one of the world's largest coal mines. The good news is renewable energy sources, such as wind and solar, already are more economical in places such as India, Adani's chief customer, according to Bloomberg.
Good News
There is more good news. Stanford University researchers are developing rechargeable batteries that will make storing renewable energy more efficient, thus solving an obstacle to solar storage which is needed when the sun hides, according to Al Gore. His handbook, Truth to Power, a sequel to his An Inconvenient Truth, is clear, easy enough for children to read, and full of illustrations. It provides simple, effective actions we can take to stand up for life. One million plant and animal species are on the verge of extinction, according to a United Nations report released last month. Our warming climate is making all impingements of humans on life, such as pollution and overfishing, on Earth worse.
What chance does one little UU congregation's green actions have to effect change? Not much, but we can commit to action along with them. The U.S. must lead in the shift from fossil fuels to sustainable living, however scientists figure out to make that work. We need huge investments in research. We need the power of the federal government to act on a scale never before seen to support that shift. Another spot of good news—a shift to renewables will create jobs.
That makes the 2020 U.S. general election a vital one for life on Earth. I plan to work for candidates local, state and national that have actual plans to address our climate crisis and that recognize it as, other than avoiding nuclear war, the top priority. What about you?