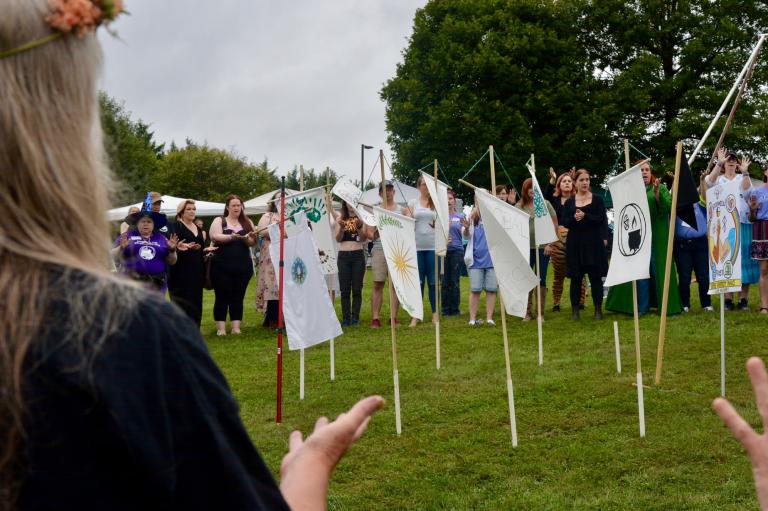 For the last five years, September has had one specific focus for me – the Pagan Pride Day festival.  Like many CUUPS chapters, my own chapter hosts an annual Pagan Pride Day in Frederick, MD.  I have had the honor being the lead organizer since our inception. We have been fortunate – our festival has expanded year after year and been the focus of a good deal of joy, excitement, spiritual connection, learning and growing.  It feels so strange to experience a September without a Pagan Pride Day festival and honoring the disappointment and grief around that loss is healthy.
However, the priorities that are at the root of why we have Pagan Pride festivals in the first place are not dependent on a festival.  Pagan Pride Day exists to raise resources for charities and in so doing, to act as outreach on behalf of a frequently misunderstood faith path.  To this day, Pagans can face job discrimination, housing challenges, harassment, familial strife and more simply due to their adherence to a less common belief system.  Many of us awkwardly attend the office Christmas party because we fear 'outing' ourselves at work and facing a threat to our livelihood. We wish to educate, to expand the conversation, to reduce discrimination, and to present the value that our paths bring to our culture at large (without proselytizing, of course – you do you, boo).  Vendors, workshops, performances, drum circles and socialization are fun, but the reason we have Pagan Pride Day is pretty serious: we still need to.
So, here are five ways to carry the Pagan Pride banner in a year without a festival.
One: Donate to Charity
Last year, the Frederick Pagan Pride Day raised 1,635 pounds of food for The Frederick Food Bank and another 257 pounds of pet food and other supplies for the Adoption Center at Frederick County Animal Control.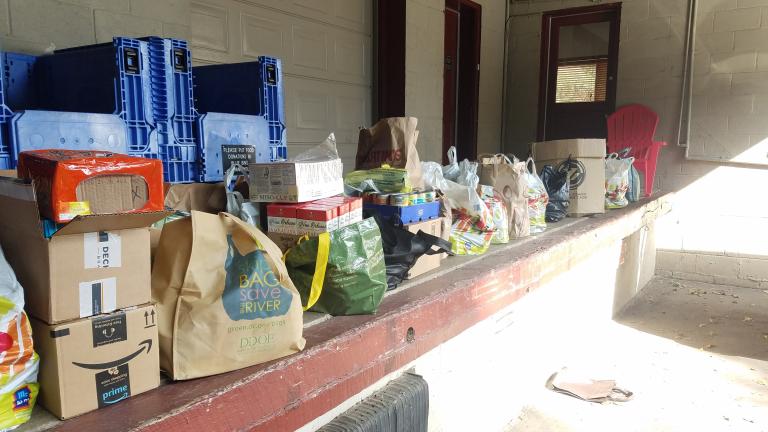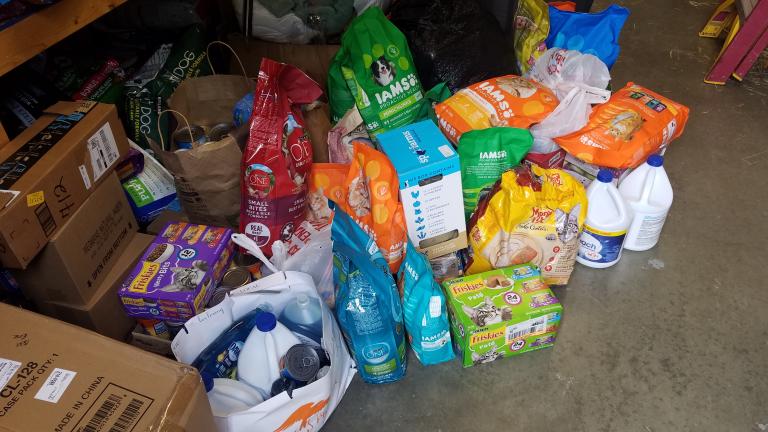 We are just one festival.  The last time the entire donation for all Pagan Prides was tabulated was 2013 to the best of my knowledge.  That year, Pagan Pride festivals raised over 39,000 pounds of food and many of our festivals have only grown since then.  I worry about the dearth of donations this September in this year without a festival. Our communities remain in need.  The next time you are at the grocery store, pick up some extra shelf stable food.  Here's a great list of what to donate to your local food bank and what to avoid.  Animal shelters often have specific need lists – look up your local shelter and see what donations they are asking for.  Spending an extra $10 this grocery run could help feed a family AND care for some fur friends.
Two: Support Pagan Artisans and Vendors
We are blessed to have an entire community of artists, musicians, creators, divinators and vendors of all sorts who support the Pagan path.  For many of them, this year is utterly crushing – they rely on the festival circuit to make ends meet.  Consider purchasing a Pagan Pride goodie of some sort.  Most of our vendors have websites, Instagram accounts, Facebook pages, Etsy pages and other great ways to browse their wares and place an order.  If your finances are tight, promote the vendors you love.  Lift them up on social media.  Share out their posts and talk about why you like them.  Your local Pagan Pride Day website should have a list of vendors from last year (or the year that ended up not happening).  If not, here's a link to ours.
Three: Connect with Community
Despite the pandemic and the necessary physical distancing that goes with it, a lot of Pagan organizations and festivals are still offering content online.  One of the silver linings of everything going online is that geography is no barrier to interacting with Pagan communities all over the world.  There are some virtual Pagan Pride events posted on The Official Pagan Pride Project Facebook page right here. There are also regular classes, workshops, rituals, and more from all sorts of wonderful Pagan groups.  Find a class or ritual that sounds interesting and jump in.
Four: Educate
If you are out of the Broom Closet, consider offering an opportunity for conversation through your social media account.  Open the floor to questions.  This is the text I used for my own 'open session' post – feel free to adapt it for your own uses:
"This upcoming Saturday would have been the Frederick Pagan Pride Day, a festival that I have organized for the last five years. One of the values and priorities of Pagan Pride Days is outreach – we are not even 20 years away from Pagan beliefs being a consideration in child custody hearings. A PPD chooses a publicly accessible venue specifically to help correct harmful stereotypes about Pagans. So, in the spirit of Pagan Pride, if you have any questions about Pagan beliefs and practices, I invite you to ask. You can post here or message me and I will do my best to answer."
If you are firmly rooted in your path, you might consider offering a free class or workshop of your own.  Do you know tarot really well?  Are you an amazing Kitchen Witch? Do you have a strong devotional relationship with a pantheon or deity?  How about magickal gardening?  All of these and more would make wonderful topics for a free video lecture or blog post.
Five: Show your colors – literally
Put on your festival t-shirt or other pagan threads and take a selfie.  Post it online with the hashtags #paganpride2020 and #whatpaganslooklike or #whatwitcheslooklike and celebrate your pride.  Visibility and representation matter.  You never know when your random post will help someone who is seeking or needs connection.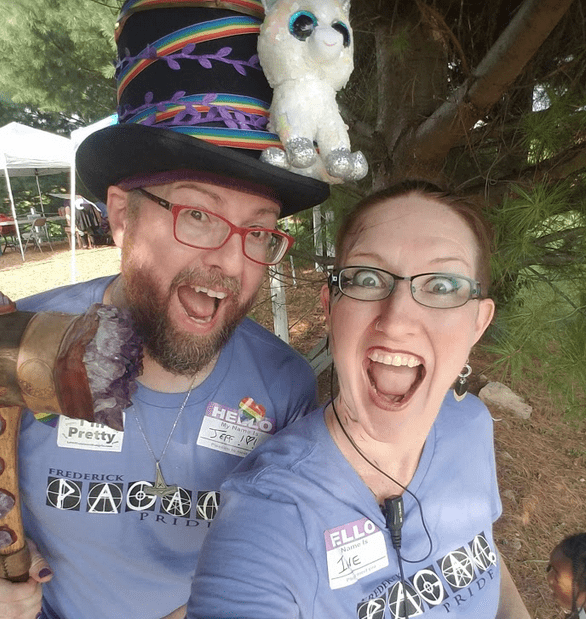 Happy Pride, y'all. Wash your hands, wear your masks, and maybe next year we can get together to whoop it up at a festival.