"We have all changed someone's life — usually without even realizing it." ~ Drew Dudley
At this time of Samhain and Halloween, I was thinking about lollipops. My high school teen is a bit sad this year over not passing out candy to the neighborhood children because of Covid-19. I was remembering the first time she did that as a toddler. She was so excited she shouted at the passersby, "Kids come! Come to my house! " while jumping up and down holding her candy filled plastic pumpkin. She eagerly awaited the trick-or-treaters to reach the porch. In the darkness, we didn't realize she was eating just as many lollipops as she was passing out!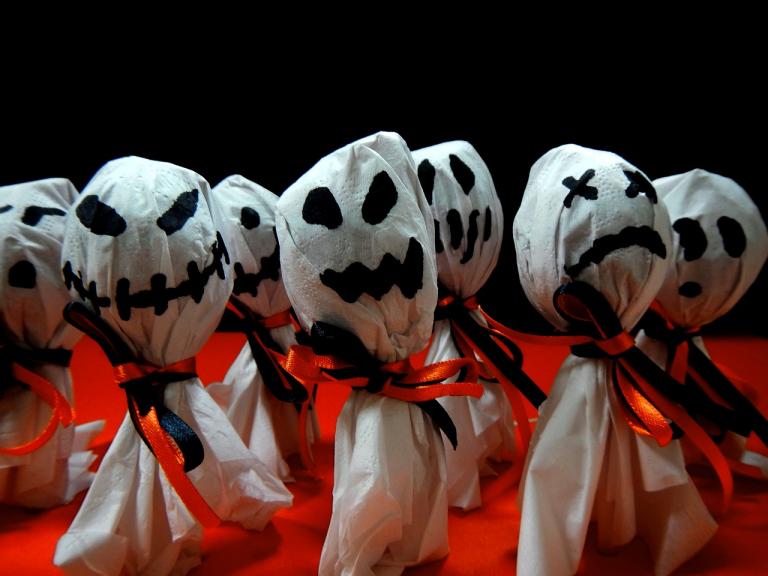 Everyday Leadership
At First Unitarian Church of Orlando. I chair both our Mystic Grove CUUPs chapter and Leadership Development. At our annual Chairs Orientation in August, we watched the TED Talk about "Everyday Leadership" by Drew Dudley.
In this funny talk, Drew Dudley calls on all of us to celebrate leadership as "the everyday act of improving each other's lives." He describes a time when he was working at the college campus with a bucket of lollipops to welcome incoming students to their freshman orientation. Without realizing it, his funny welcome made a huge impact on a nervous girl who had been considering quitting school entirely. Though she didn't talk to Drew for four years, when she heard he was leaving, she sought him out to tell him "…in that moment when everyone was laughing, I knew I shouldn't quit. I knew I was where I was supposed to be, and I knew that I was home. And I haven't spoken to you once in the four years since that day. But I heard that you were leaving, and I had to come up and tell you that you've been an incredibly important person in my life and I'm going to miss you. Good luck."
Drew was surprised because he himself didn't remember this pivotal moment. It was an eye opening experience for him — that maybe the biggest impact he made on anyone's life was a moment he himself didn't even remember. He challenges us to reflect on "the lollipop moment. A moment where someone said something or did something that you feel fundamentally made your life better." He follows up by asking "Did you tell the person the impact it made on you? Why not?"
I would add another reflection question. Do you know YOU could be that lollipop moment for someone else at any given time? How would knowing that change or affect your CUUPs leadership practice?
OK Just To Be
I can think of one recent lollipop moment for me. My friend Mary and I were hosting a Mystic Grove CUUPs fellowship event online. It was a 2 hour window where people could print and bring the simple mandalas we provided so we could color as a group while chatting. It was a cozy evening for two since nobody showed up at first. That was ok. Sometimes one just opens the door and sees what happens. Mary and I got to catch up and just when we'd decided maybe we should knock off early at 8:30 PM rather stay open until 9 PM, a young woman appeared. Not even from Orlando. Just from someplace else.
She said if it was ok, she wasn't really there to color. She was just looking for a safe, pagan friendly space because she was having to do her COVID-19 quarantine with family of origin. Family who was not supportive of her pagan path and belittled her for it. She spent a lot of time up in her room trying to get away from all the negativity. She came across our event flier somewhere and decided to come. Then, she told us she just needed to "get out" somehow even though she could not actually leave the house due to the pandemic. Could it be ok to be here for just a while?
We said sure! Other than asking if she was safe enough in the moment, and if she knew the national 211 number we didn't pry. (Had she identified herself as a local, I would have also offered her a copy of our local Orlando sheet of community services.)
We quietly kept on chatting about our pagan practices, pagan songs we liked and periodically holding up our pages to the screen to show each other our mandala coloring progress over Zoom. Basically holding safe space for her so she could just be or do as she needed.
Eventually the young woman started participating in the conversation. Sharing things she liked to do in her pagan practices. Her favorite songs. That she thought purple crayon would be better than blue on that section of my mandala. Her pets which were a comfort. When the time was up at 9 PM, she thanked us effusively for "being out there somewhere" in the digital world and said she felt a bit better. We all shed a tear together and shared virtual hugs. We welcomed her back any time. Though we haven't heard from her since, I periodically think of her and hope she is doing ok "out there somewhere."
But you just never know as a CUUPs leader when what you do and how you carry yourself will make a positive impact for someone else if even for a moment. Even when you yourself might be having a blah kind of day. And perhaps in the doing, it helps give you a boost too. Those lollipop moments.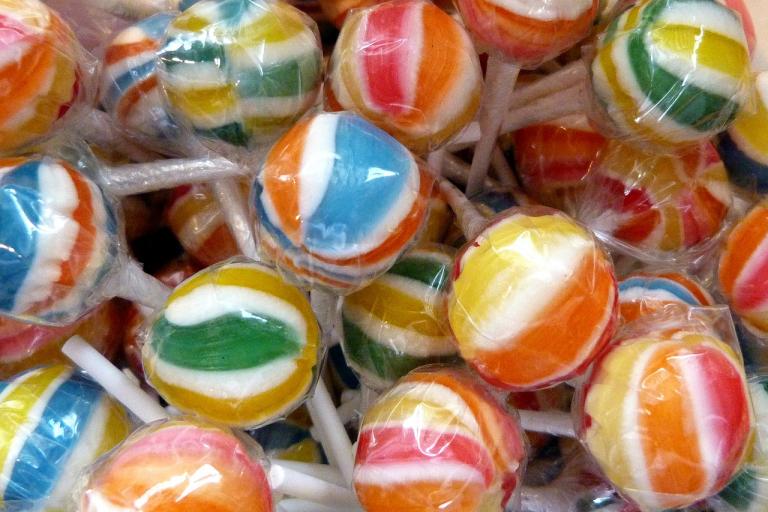 (TIP: No CUUPs chapter can be everything for everyone. If you or someone you know needs help, you can call 2-1-1. That is United Way's free, 24-hour information and referral helpline for North America which links people in need with more than 2,000 local health and human service programs, and community resources. You could also consider making a "411" sheet listing local numbers to your community food banks, child care, crisis intervention, disability assistance, financial assistance, COVID-19 testing sites, etc. Unless, your church already has one that you can use.)