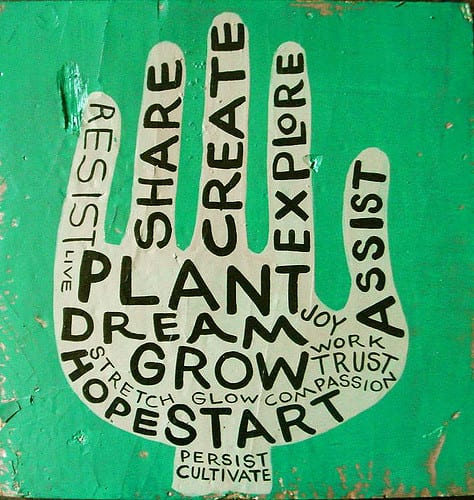 Pagan stories and traditions describe the power that comes from the earth as magic. Indigenous traditions describe the power that arises from a tribe and ancestors as magic.
Learning from myth and tradition gives us access to some of that magic power. In the stories and myths of our culture, magic, or super-powers, are usually accompanied by consequence. Each of us has a power, a gift, (or two or three) that we must share with the world. By using our gifts, we not only meet a need, it is also the only way we can live fully, authentically, our sacred selves.
Joseph Campbell says "If you can see your path laid out in front of you, it's not your path. Your path you make with every step you take." This reminds us that our path isn't one that is obvious or given to us from the outside.
If you are a poet, your poetry can be (and already is) a nourishment for the laborer in the work for justice.
If you speak up about your life experience, your testimony is transformative for the reluctant.
If you work in hospice you make a difference one life, one family, one community at a time.
If you are a teacher you transform young people into leaders of tomorrow.
If you sing, your music is going to have ripple effects.
Your path is your "spiritual direction" and having a mentor or companion to help you explore your spiritual direction is sacred and necessary. What you do is your gift, your ministry, and you are called, you are mandated, to give it. A spiritual mentor helps you uncover your gift.
Feeling an invitation to help others dis-cover their spiritual direction?