A society begins with some basic rules for living. So it was with most religions and especially with Judaism. The Hebrews (later Jews) would be different and they would be an example to others. Their being "chosen" was as an example, not something exclusive. It's the same for Christians.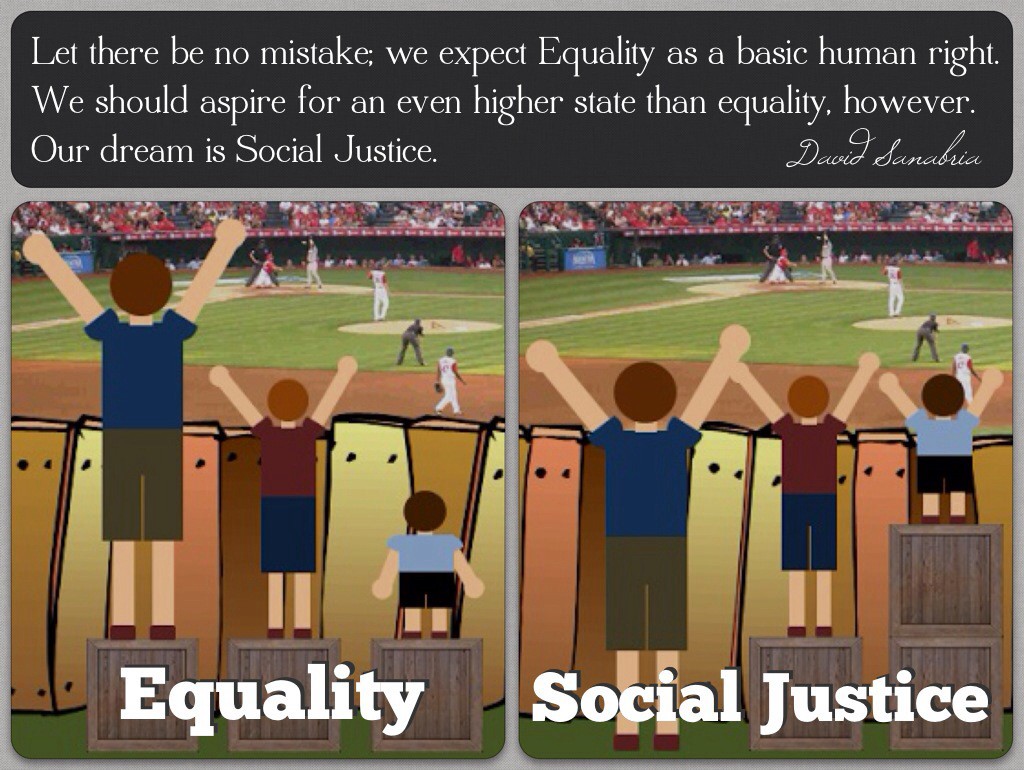 Religion in Judaism was not a static thing, but continuous development. The Law of Moses seen in the first five books of the Bible were just the beginning. If you have law then you need mercy for those who break the law. And forgiveness. These things were solidly part of the development. A kinder, gentler religion emerged.
Some of the laws that the Jews enumerated from those books, 613 of them, talked about business and equal weights and measures. The merchant wasn't to cheat people by tricking them. Others set standards for newly weds regarding military service – they were to be given time together before deploying.
These things were about just treatment. "Just" means based on or behaving according to what is morally right and fair.
Did God want sacrifice?
In an era where you were likely to pay with your life for harming others, mercy and forgiveness from God was a rare thing. Appeasing the Canaanite God Ba'al might require a human sacrifice. Appeasing God would always require some kind of personal sacrifice.
But for the Jews mercy and forgiveness came from God. And later God asked the same of the people. God set the example and expected his followers to behave the same. This is clear in the development.
Yet did God want sacrifice – some scapegoat to pay for sins? That made sense to people, but not to God: "For I desire mercy, not sacrifice, and acknowledgment of God rather than burnt offerings." – Hosea 6:6 (NASB)
Jesus echoed the prophet's saying, "But go and learn what this means: 'I desire mercy, not sacrifice.' For I have not come to call the righteous, but sinners."" – Matthew 9:13 (NASB). Love and forgiveness are the way of God and the example we follow.
Sacrifice is not justice. It's transactional – that is pay for sin. What God looks for is changed hearts. God is about what is just.
The demand for social justice
The Prophets of Israel, operating before 550 BCE, brought no new laws to Israel. They talked about justice. In no uncertain terms they demanded justice. By justice they weren't referring to laws and locking people up who broke them. They were talking about the fair and just treatment of others, especially the needy.
The prophets had multiple roles. They talked about punishment of Israel's enemies as a message of hope. They talked about "The Day of the Lord," a terrible day of judgment on Israel for abandoning God and living in sin. They called people back to following God, even people in other nations. And they talked about the heart of God.
The heart of God is most important in all of this. God set the example and we're to follow. Law brings a knowledge of sin, but not transformation. Law sets in motion mercy and forgiveness. Love is the capstone about how to treat other people. Love doesn't negate law, it sets a higher standard of human conduct. You can't break a relevant law of God if you are acting out of love.
The Prophet Amos, in Chapter 5, talked about justice:
"There are those who turn justice into bitterness and cast righteousness to the ground." "There are those who hate the one who upholds justice in court and detest the one who tells the truth." "You levy a straw tax on the poor and impose a tax on their grain. Therefore, though you have built stone mansions, you will not live in them; though you have planted lush vineyards, you will not drink their wine."
"… There are those who oppress the innocent and take bribes and deprive the poor of justice in the courts." "Woe to you who long for the day of the Lord!  Why do you long for the day of the Lord? That day will be darkness, not light."
Amos tells of God's reaction to false religiosity:
""I hate, I despise your religious festivals; your assemblies are a stench to me. Even though you bring me burnt offerings and grain offerings, I will not accept them. Though you bring choice fellowship offerings, I will have no regard for them. Away with the noise of your songs! I will not listen to the music of your harps. But let justice roll on like a river, righteousness like a never-failing stream!"
The Prophet Isaiah took up the call
"Learn to do good; Seek justice, Reprove the ruthless, Defend the orphan, Plead for the widow." – Isaiah 1:17 (NASB)
"The Lord enters into judgment with the elders and princes of His people, "It is you who have devoured the vineyard; The plunder of the poor is in your houses. "What do you mean by crushing My people And grinding the face of the poor?" Declares the Lord God of hosts." – Isaiah 3: 14 – 15 (NASB)
What does God really want, fasting or action?
""Is this not the fast which I choose: To loosen the bonds of wickedness, To undo the bands of the yoke, And to let the oppressed go free And break every yoke? "Is it not to divide your bread with the hungry And bring the homeless poor into the house; When you see the naked, to cover him; And not to hide yourself from your own flesh?"
The Prophet Jeremiah made this clarifying statement
"He pled the cause of the afflicted and needy; Then it was well. Is not that what it means to know Me?" Declares the Lord." –Jeremiah 22:16 (NASB)
The pride of the wicked
There is that false sense in religion of being "chosen," that is to think you have a privileged position, a position from which to judge other's conduct, tell them they are violating laws that make them unacceptable to God, sing in the church, have celebrations and meals, make sacrifices, sit in sackcloth and ashes praying loudly and in public to God for forgiveness, calling for the day of judgement, thinking God is near to you, and proudly claiming your high position.
There is no position more repugnant to God than this false religiosity. The Prophets and Jesus make this abundantly clear. God hates this.
What does it mean to know God? "He pled the cause of the afflicted and needy; Then it was well. Is not that what it means to know Me?" Declares the Lord." –Jeremiah 22:16 (NASB)
Love, not anything else
The Apostle Paul clarified it very well. "But now faith, hope, love, abide these three; but the greatest of these is love." – 1 Corinthians 1:13 (NASB)
Apply this to law versus love: 11: "When I was a child, I used to speak like a child, think like a child, reason like a child; when I became a man, I did away with childish things."
Love is above all. It isn't replaced by anything. Love never fails: "Love is patient, love is kind and is not jealous; love does not brag and is not arrogant, does not act unbecomingly; it does not seek its own, is not provoked, does not take into account a wrong suffered, does not rejoice in unrighteousness, but rejoices with the truth; bears all things, believes all things, hopes all things, endures all things." – 1 Corinthians 13: 4 – 7
Love and the law
"The Law and the prophets were until John [John the Baptist]. From then the Kingdom of God is being preached. …." – Direct word to word translation of Luke 16:16 (Translations differ but these are the actual words.)
In its most restrictive interpretation, John the Baptist introduced the washing away of sins as opposed to sacrifice. But Jesus was more inclusive in his statement saying both the law and prophets were until John. It's a paradigm shift from law and all the Hebrew Bible (Old Testament) to the Kingdom of God, which is now and forever, and is about love.
Apostle Paul:
"I do not nullify the grace of God, for if righteousness comes through the Law, then Christ died needlessly." – Galatians 2:21 (NASB)
Love, law, and Justice
The entire Bible is about allegiance to God who tells us how to treat others. Treat others justly and with love. Law can be a place to start but it is no substitute for a more mature understanding of what God is about and expects from us. Jesus said people who meticulously followed the law had, "… neglected the weightier provisions of the law: justice and mercy and faithfulness …." Love.
The prophets of Israel spoke endlessly about justice for the needy of their time who were neglected and robbed by the wealthy. Jesus spent most of his time among the common people, not the wealthy and powerful, and demonstrated how we are to treat others: with love.
We can't be unjust to others. We are forbidden from judging them. We have no need to tell them about God's law – it's in their hearts, poured out on all flesh. Their conduct is between them and God. Only God is their judge.
Judaism and Christianity are about what is just. Whether creating minimum standards of conduct, showing mercy and forgiveness, or treating others as you would like to be treated, it's about that subsection of love called justice. There is no love without justice.
Takeaway
Nobody takes away nothin that they don't apply to somebody else, not themselves.
The epitomy of false religion is to go around judging and condemning others to destruction, and calling for Jesus to come and judge and make everything right. God hates this.
True religion is becoming more like the God who created us, as Jesus showed us, treating others with acceptance, respect, and love. Not a false love of some special feeling, but a divine love of actively caring for them.
The justice God wants us to show is found in love.
"He has told you, O man, what is good; And what does the Lord require of you But to do justice, to love kindness, And to walk humbly with your God?" – Micah 6:8 (NASB)
________________________
The standard of belief and conduct for Christianity is love. Legal standard.
________________________
If you find these articles intriguing, please consider joining the mailing list.
If I've challenged your thinking, I've done my job.
___________________
Our answer is God. God's answer is us. Together we make the world better.
– Dorian