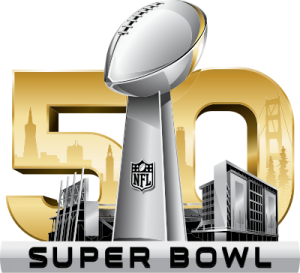 No one gave Denver a chance, and I mean no one. For the past two weeks, pundits and sports commentators (of which I listen to many) tripped over themselves describing the different ways the Panthers were going to dominate Superbowl 50. Cam Newton is the MVP. Their offensive line is too dominant, their offense as a whole unstoppable. Denver is too weak, too old, too hobbled. The question wasn't who would win the Superbowl but by how much would Carolina dominate? At least that was the talk, which, once the game actually started, amounted to exactly zero.
What we saw last night was a Denver defense absolutely dominate Cam Newton's Panthers from start to finish, never letting Carolina get a chance to breathe. Denver didn't squeak out a win, they won comfortably by two touchdowns. Denver deserved every bit of this Superbowl, the one that no one, absolutely no one thought they could win.
So what's the life lesson from all this: Forget the skeptics. You do you. I guarantee you that the Broncos never got distracted or discouraged by all the chatter, all the noise. They knew who they were, and they knew what they could do. They let everyone else fill up the air with talking, and they let their actions speak for them.
You have a dream, you have a calling, you have an obstacle in front of you. It may seem like the world is lining up against you, the odds are too steep. According to the skeptics, you're not smart enough, strong enough, talented enough, good enough or worth enough. Forget the skeptics. You do you. Never forget who you are and whose you are. Stay rooted in the unique calling that God has for you. Never stop believing in your God-given potential to walk on water.
Let the rest of the world tell you what you can't do. You, trusting in the power of God Almighty, show them exactly what you can do. There is a reason Philippians 4:13 is such a powerful verse to many, "I can do everything through Christ who strengthens me." Denver went out and achieved what no one thought they could. You go do the same. Chase that dream. Step into that calling. Achieve what you know God has placed in your heart to achieve. Forget the skeptics. You do you.