In fall of 2016, ABC debuted a new series about a special-needs family. 7.29 million people tuned in the first week to meet the DiMeo family—Maya (played by Minnie Driver) her husband Jimmy, and their kids JJ, Ray, and Dylan. Show creator Scott Silveri drew from his experiences growing up with an older brother with a disability, and the show was praised for casting an actor who has cerebral palsy, Micah Fowler, as the central character in the show.
As the DiMeo family explores their new house in the first episode ("Son, are you familiar with the phrase, 'Pick the worst house in the best neighborhood?'," Jimmy asks Ray when he refers to it as a crack house), Maya says they're moving there for JJ. She's found a school that will provide him with an aide to speak for him and he can attend regular classes. No more special ed.
After visiting the school and finding out JJ's way in to the school is also the ramp they use for garbage, Maya stands outside to get people to sign her petition for a new ramp. School employee Kenneth approaches her:
"These people know who you are. They even had a big meeting about how to handle you … They talked to some other school you went off on."
"Lincoln?" asks Maya. "Woodbridge? El Modena? Whitman? Marshall? Fountain Valley?"
"Does the fact that this is taking so long tell you anything about your patterns?" replies Kenneth.
Special-needs moms are often called warrior moms. It seems we're always fighting with someone—doctors, therapy providers, schools, insurance companies, and even churches. We forge ahead to make the path for our children a little easier.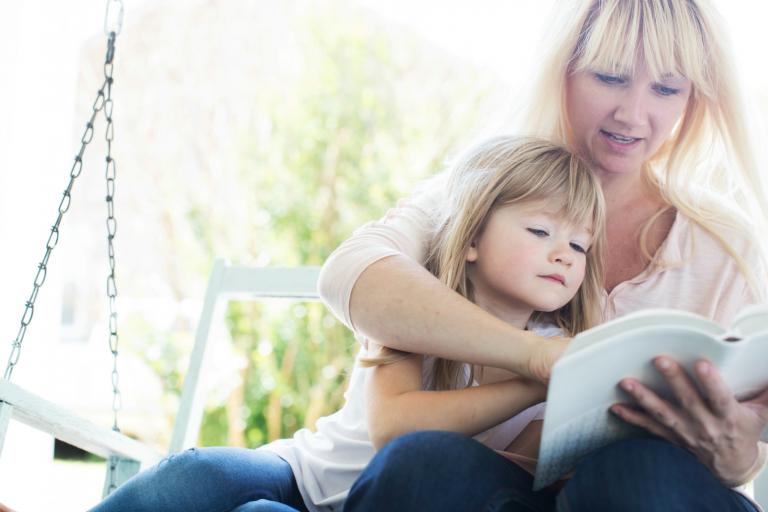 It's not a description I'm comfortable with. I'm a middle-child peacemaker. A pastor's wife who wants to exhibit the fruit of the spirit, especially in situations with unbelievers who know who we are and the church we represent.
But sometimes, being a warrior mom is necessary.
Two years ago we moved from Pennsylvania to Texas. In Pennsylvania, I had never had a fight with the school system. After getting James's autism diagnosis in 2010, we went from special ed preschool to an autism support elementary school class. It was exactly what he needed. He got the right amount of behavioral therapy, speech therapy, and occupational therapy. He had an aide, paid for by his state-funded insurance plan, who was with him at school or with us at home for fifteen hours a week. I adored every person we worked with.
But after our move to Texas, everything changed for James. He went from having behavioral therapy all day at school to having none. And even though James (now age ten) can only say about one hundred words, his new speech therapist told me he wouldn't qualify for speech services for long. And the hardest part, we didn't have a teacher or aide who kept us informed about all that went on during his day at school. Just a note with a smiley face or frowning face circled. I kept quiet. I didn't want to battle the school. I trusted it would all work out.
But then in the spring we noticed James was coming home with blood in his underwear. He also started pulling his hair out and hitting himself. He was melting down more often and was indicating he didn't want to go to school. He couldn't tell us what was happening. He just repeated our words when we tried to ask, "James, is someone hurting you?" "Hurting you … hurting you."
We talked to a friend who is a teacher and he felt obligated to call child protective services. We let the school know James would not be coming in until we had a meeting with the teacher and principal ("We really think he should come in. It will be considered an unexcused absence," the principal said as she tried to make room in her schedule for us. Like the threat of an unexcused absence would make this all go away). At the meeting his teacher said she had never noticed blood in his underwear, even though James is not fully potty trained and needs help with his clothing every time he goes to bathroom. We decided our next step would be to take him to the doctor for an examination, but until that time, I didn't want him to be alone with the male aide in his class.
An hour into school on the next day, the nurse called and said James was bleeding. I immediately went to pick him up. And who walked him down the hall when I got there? His male aide. I was livid. They didn't meet the one request I gave in the meeting the previous day.
We took James to an emergency room and asked for a SANE nurse to examine him (SANE stands for Sexual Assault Nurse Examiner). The hospital is obligated to call the police department to report possible sexual assault, so we were at the hospital for hours that day, meeting with social workers, policemen, and the SANE nurse. She found zero signs of abuse, but did believe they were wiping him too hard, causing his diaper rash to bleed.
Did I want to be warrior mom that week? No. I wanted him to be safe at school. I wanted his teacher to communicate more with me. I wanted her to defend the aide she believed was innocent, but also help me feel confident in her ability to protect my son by not putting him in harm's way until we all knew the truth. I had no choice but to battle for what we needed for James.
James moved to a new school the next year and the first week I sat down to email the teacher a sort-of introduction to our family. I knew she had met with his previous teacher, but of course I didn't know what was shared. I imagined I would hear "These people know who you are. They even had a meeting about how to handle you," like Maya heard on JJ's first day at his new school.
The school year turned out to be great. James learned and grew because he felt safe and loved. But if they hadn't known my warrior mom past, would it have been different? I don't know. This concerns me not only in our situation, but for the thousands of moms who don't switch to warrior mom mode when necessary. White, middle-class families like mine get more benefits for our autistic children than minority and/or lower-class families do, according to the LA Times article "Warrior parents fare best in securing autism services." They profiled different families who have children with autism and the benefits they receive or don't receive. When I fight for James, I want to fight for their children to get what they need too, even if they don't know what to ask for or how to get it.
I will never stop speaking up for my speechless son, whether I get called "warrior mom" or worse. God entrusted him to me and I will be faithful to care for him to the best of my ability and make sure others do as well.
Sandra Peoples is a pastor's wife and mom to two boys. She's the author of Held: Learning to Live in God's Grip (a Bible study for special-needs parents) and the upcoming new release, Unexpected Blessings: The Joys and Possibilities of Life in a Special-Needs Family.