I don't know about you, but raising kids who have chronic illnesses and special needs has made too many of my summers start with good intentions, but end with disappointment. Summer time is pregnant with possibility as the balmy temperatures move in, parades and picnics usher in celebration, relatives and friends relax together, and the relentless work of the school year slows down. Our family has always had dreams of getaways during these months, hoping to camp or sight-see. At the same time, I have always viewed it as a time to teach my "little chicks" important life skills that they will need once they leave the nest.
Despite all of these blissful expectations, summer typically looks like this: We have long, essential appointments for hematology clinic, asthma/allergy clinic, and now sports medicine clinic. I suddenly realize that the forms are due for summer camp, and I haven't even scheduled the pre-camp physical. Meanwhile, things got a little busy in May, so I never got a chance to hold that rummage sale to earn some much-needed cash. I scramble to get this organized last minute, because my girlfriend really wants to earn some extra cash with me, so she can send her son on his next band trip. Next thing you know, a relative is coming into town and wants to spend time together.   After they leave, you have a series of graduation parties and showers to attend.  Then the wedding invitation comes for the friends you hold so dear. Once you've recovered from all the nuptual hoopla, the school registration comes. Then you shop for supplies and wonder what the heck just hit you these past 3 months.
Somewhere in between there are multiple meltdowns, the defiance is at its height, and the lack of adequate quantities of sun and sand make you question where this summer even went.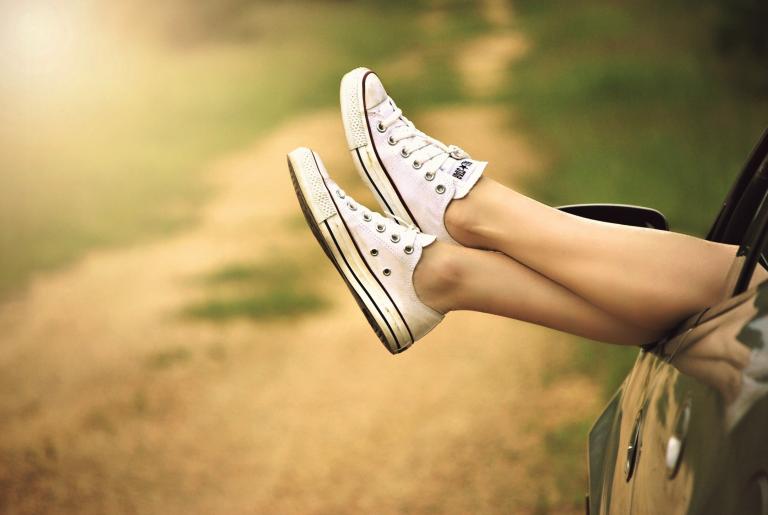 Can you relate?
I will confess, it took us some time with overcoming these nightmarish summer breaks, but eventually, we got the hang of it. I share our family's insights with you here, so it won't take you as long as us to improve those vacation months.
Here are my 5 tips for a more memorable summer:
REALIZE STRUCTURE IS NEEDED– I think I just wanted my children to enjoy a care-free summer in their younger years, so I failed to provide the regular rhythm they so desperately needed. This can result in meltdowns for both those with executive function issues and typical kids alike. While we don't want to over-structure our children's time, squelching spontaneity and creativity, our families DO need some sort of a framework in order to thrive. This also helps us to make sure that we have adequate time for all the things we want to do in those brief weeks of vacation.  Sleeping, eating, and meal times put a floor under the free-fall of an unstructured summer.  What this looks like is a general routine to our days with plenty of flexibility built in.
START PLANNING NOW– I confess that I am a "Lucy Late Pants." This creates unnecessary stress and disappointment because things fall through the cracks. Probably one of the best "Come to Jesus" moments for me was when my kids were denied attendance at the camp they loved, because it had already filled up. The organization set down a boundary and was no longer taking late applications from procrastinating parents like me. My kids were beyond disappointed, and it changed my behavior forever. What I recommend is literally sitting down as a family during spring break and dreaming together about what you would like to do over the summer. Whittle the list down to the absolute "musts" for that vacation time. Also have a rainy day or "I'm bored" list. Even start planning in your mind what chores and skills you would like to teach your child during these months.

GET THOSE FORMS FILLED OUT!– Paperwork seems to be the bane of our existence, especially since parents like us have to complete reams more than average. Nevertheless, earlier is ALWAYS better than later. Get the form completion off your "to do" list the week the envelope arrives, if possible. I also highly recommend scanning completed forms into your computer, so you have easy access to the information for next year. Most of the time-consuming task is mundane repetition of the same essential information. The day you complete those forms, schedule your child's camp physical. This way you can truly breathe a sigh of relief when school is finished, and the agony of paperwork is behind you.
POST CALENDARS FOR ALL TO SEE– Whether it is the free calendar you received from your insurance guy or the spreadsheet you created on your computer, make certain you have a calendar posted with every detail for all to see. In the summer months, we have a detailed chore chart for each of our 3 children individually hung on their doors. We then have a master chore chart in our kitchen. Trades are allowed, but the duties must be done. We also keep a white board weekly calendar on our refrigerator to display the times and events of each week. This keeps everybody up to speed, so we don't double book and know who should be handling their share of the housework. This habit has truly transformed us into a cohesive "Team Dittrich," because we are much more on the same page with appointments, duties, and activities when everyone is at home during the summer.  It has also taken us a long way from everything getting dumped on me, the mother, thus making me a much more pleasant person with whom to live.
LEAVE MARGIN FOR SPONTANEOUS FUN– I know too many parents, both typical and those raising challenged children, who overschedule their kids. While structure and boundaries are critical to form a rhythm throughout the summer months, balance is key. Some children have barely concluded the school year, and they are already being run to sports practice, therapies, library hour, summer school, and camp. I have even known parents who literally send their children to ever Vacation Bible School in town just to keep them busy, entertained, and structured. This can rob our kids of things like sensory exploring in the garden or at the beach, inviting a neighbor over for a last minute grill-out, creative cloud-watching, practicing coordination at the playground, or myriad other magical experiences that only summer has to offer. Some of these precious times, like sidewalk chalk or bubble blowing, sweeten our family bonds and live deep in our hearts as cherished memories forever.
Our God tells us in His word that He is a God of order. Yet, our summers can too often feel chaotic and disappointing. Taking these simple steps and being mindful can help us to embrace that order, while still leaving space for flexibility. The chances of ending up with a summer to remember will drastically increase by the time we reach August.