We dropped Luke off at the Monarch Boarding Academy on August 9th.. It was one of the few times in our twenty-five year marriage that I'd seen my husband break down.
I did too, but that was nothing new. I'd been crying daily for a few months thinking about Luke not living at home with us. Caring for Luke, who has autism, has been my main job for fourteen years. He has been my most constant companion.
After I had a serious injury during one of Luke's meltdowns our school district suggested last winter that we consider visiting residential schools. I was hoping and praying to at least find a good option close to home. Then Luke could keep attending Giant Steps, a private day program he has gone to since the end of kindergarten. His wonderful teacher, assistants, and other therapists loved him and didn't want to see him go.
Mostly, though, I told my husband (a very tough, caring guy who serves as a police LT. and therefore can't always be with us) even if it meant being home bound or getting hurt again I wanted Luke home with us.
I knew someday FAR OFF we would need to figure out a good living situation for him, but he is only fourteen years old.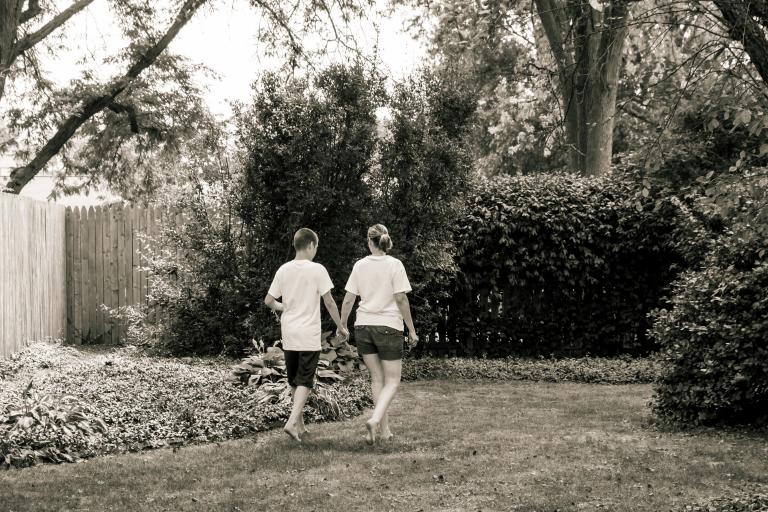 Over the last few months the Lord has shown us bringing Luke to Monarch Center for Autism is His will in a variety of ways, but it is still gut wrenching—the hardest thing I've ever done.
On the long car ride home after leaving Luke, and still today, August 22, I feel torn up, raw, sad and guilty. During the thirty day transition time we can't visit Luke, but when we call or Skype he seems to be doing much better than I am. I am very thankful for that.
Something making this whole transition even tougher is the feeling that I don't fit into my special needs world like I have for the past decade. While so many of our friends, with and without children who have special needs, have been extremely supportive I have gotten comments that tear me up inside.
Heck, I'm sure I have said, or at least thoughtsome of the comments myself.
Hearing "I would NEVER do that to my child" from another parent of someone with special needs crushed me. It seems to me that RESIDENTIAL is the other R word. Or at the very least something too scary to think or talk about.
The week after we brought Luke to his new home, we took our eighteen-year-old, Brandon, to college. It was tough saying good-bye and leaving him but a whole different experience. The college had a ceremony for new students and their parents to celebrate the new beginning and give time to say good-bye. At Augustana College's orientation a few months ago a speaker for the parents discussed how we might be feeling and gave us some tips for letting go. These things didn't happen for us with Luke, although the staff at Monarch have been kind and helpful.
My great comfort is knowing how much God loves Luke and how He has used him in people's lives in the past. In my good moments I pray for my boy to keep knowing Jesus' love and showing that love to others at his new home and school. Right now both Luke and Brandon are missionaries at their respective schools!
Read more from Deborah Abbs and others in their new book, Life on the Spectrum. Because no two people with autism are the same, Life on the Spectrum's authors all bring their unique perspective and experiences to the table. Our honest, raw, and heartfelt stories show how God is at work in the real-world struggles of families impacted by autism. Come on the journey with us!