Do you struggle to find hope in the reality of your day-to-day circumstances?
When I sat down two years ago to start writing what would become Unexpected Blessings, I had a reader in mind. She's a real life person. She's married, has a daughter with disabilities, and works from home.
Her day is a lot like mine. She wakes up with her husband beside her. She helps her daughter get ready for school. She works hard during the day to earn income that supports her family. She picks up her daughter and takes her to therapy. She comes home to make dinner so they can all sit down together. She gets her daughter ready for bed. She crashes into her own bed a little later.
Each year since her daughter's diagnosis has felt harder and harder. She has pulled away from church (who wants to fight yet another battle for inclusion?). She has pulled away from extended friends and family members (they just don't get it anyway). She reaches out on Facebook at the end of each month to ask for help meeting her sales goals, but most of the time she's even quiet online. She believes people don't care.
She is stuck in a cycle of grief and can't find hope.
Even though I have one person in mind who fits this description, I know there are many more. They are different ages and their kids have different diagnoses. They read Jesus's words in Matthew 11:30, "For my yoke is easy, and my burden is light" and Paul's words in 1 Cor. 4:17, "For this light momentary affliction …" and they doubt them both. Their burden is heavy, and their affliction feels unrelenting.
I wrote this book for her, for them, and for us—those who may not live with this heaviness, but who experience it at times.
I wrote it with one goal in mind: hope.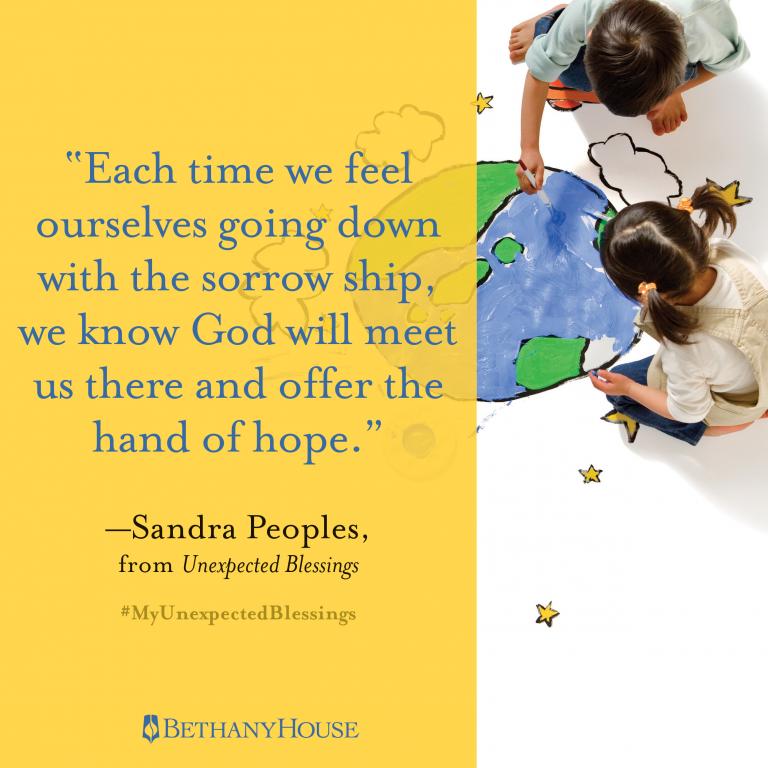 We went through a season a few years ago when I couldn't find hope. I begged God to make a way, and it didn't seem like He would. But the more I pressed in (instead of walking away), the more hope I found.
I found it when I woke up each morning and my husband was still there to greet me. I found it as I got my son ready for school and sent him off knowing his teacher would do everything she could to help him be safe and happy. I found it as I worked each day, knowing that my work was encouraging other parents and equipping churches to welcome families like mine. I experienced it at my son's therapy sessions, where even if we worked on the same skills for months, I could see some progress. I even found it at dinner time around the table with my family and throughout our evening routine. And I thanked God for it as I got in bed, exhausted but still hopeful.
Families like ours need the hope of the gospel. And I pray you'll find it on each page of Unexpected Blessings.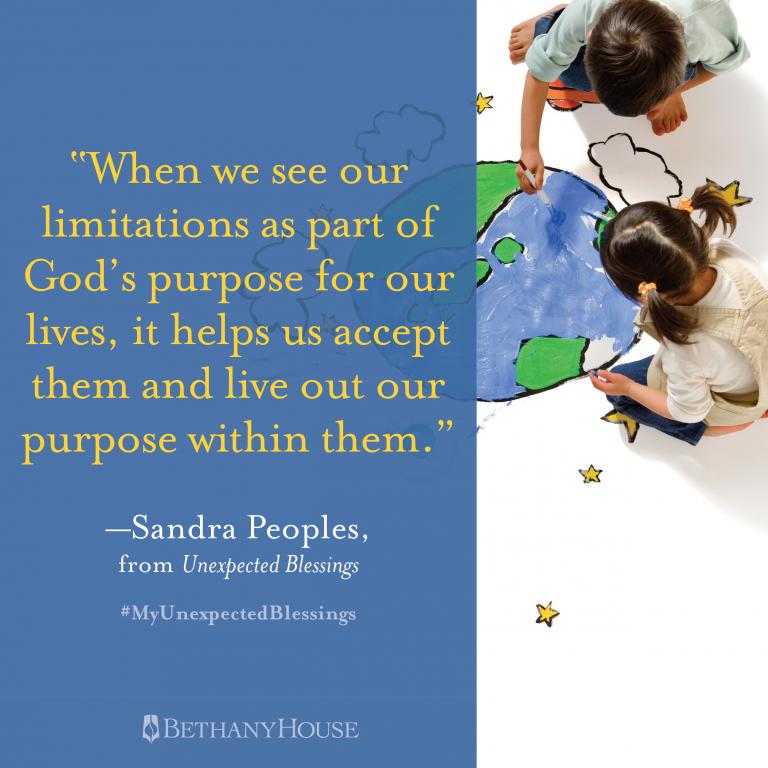 I've poured it all out on these pages. Our diagnosis story. How it changed my relationship with God. How it changed my relationship with everyone around me. How God was there each step of the way, even when I felt like I had taken a detour far away from where I had hoped to go. How He rebuilt my faith in Him and brought people into our lives to support and encourage me. And finally how He revealed what His purpose was for our family and how He empowers us each day to live it out.
Unexpected Blessings: The Joys and Possibilities of Life in a Special-Needs Family releases today. If you scoff at the subtitle, thinking there's no joy in what you do, this book is for you. It's also for those of us who have been at that place before and are starting to see the possibilities ahead.
Will you join me on this journey? Will you believe in yourself enough to open the cover and see what's possible? Will you believe that God will meet you there and lovingly show you what He had planned for you and your family all along?