Buddhist books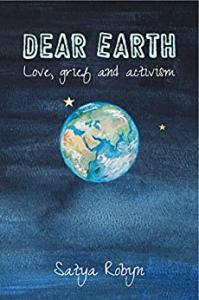 Publisher: Woodsmoke Press (September 2020)
How is it to live on this gorgeous planet, knowing about the terrible damage we have caused her and are still causing her? These letters begin with the author's rude awakening to our current ecological and climate emergency. They journey through the ups and downs of activism (with a few arrests along the way) and touch on the themes of grief, fear and anger, the majesty of the natural world, and the challenges of system change. They return again and again to an acknowledgment of (and forgiveness of) our all too human frailties.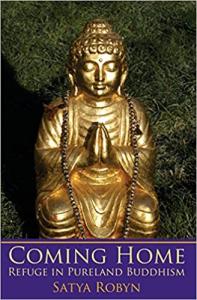 Publisher: Woodsmoke Press (February 2019)
We all take refuge in something. How can we take refuge in something reliable?
'Coming Home' explores refuge in Pureland Buddhism through stories of everyday life. Meet the temple cats and bunnies, and hear about being silly at the dinner table. Read about Satya's relationship tangles, her fondness of praise, and her chocolate addiction. Hear about where she finds joy, and where you can find it too.
by Kaspalita Thompson, Satya Robyn, David Brazier 
Just As You Are: Buddhism for Foolish Beings' is for anyone who wants to live a good life but is tired of endlessly trying to perfect themselves.
Pureland Buddhism takes a realistic view of our foolish natures as human beings, and offers us an alternative to the 'do it yourself' self-help movement. With anecdotes of temple life and instructions for simple Pureland practices, the authors introduce us to this ancient and unique tradition of Buddhism and show us how it can make a powerful difference to our everyday lives.
Covering topics such as trust, overcoming suffering, grace, being kind and self-care, the book also contains the voices of different Pureland Buddhists speaking of their own diverse experiences. This book shows us how we are all loveable just as we are, and that understanding this is the key to deep and lasting change.
Novels
by Satya Robyn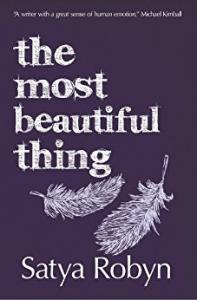 How can he make sense of the world when he can't even make sense of himself?
Joe is not like other boys. At 14 he is obsessed with birds and the weather – but to this sensitive and gentle young man, other people are a mystery. When Joe is sent away to stay with his quirky artist aunt in Holland, only his relationships with his aunt and his new friend, Emmie, help him as he struggles to makes sense of the world.
Fifteen years later, Joe is a man – but still at odds with other people, and a virgin. Returning to Amsterdam, the place where he was closest to happiness, Joe witnesses a tragedy and discovers a secret that throws his life into turmoil – but this may ultimately lead him to find the one thing he has always craved…
THE MOST BEAUTIFUL THING is a coming-of-age tale with a twist that will appeal to fans of Ann Enright and Penelope Lively. Tender and insightful, it will make you see the world with new eyes.
Satya Robyn previously wrote under the name of Fiona Robyn.
by Satya Robyn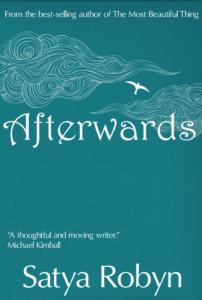 April isn't just running the London marathon. She's running to freedom.
Still living at home and doing a job she hates, April is desperate to shake up her mundane existence but can't find the courage. A serious accident leaves her with a different set of problems, but also the hope of a new beginning.
Both on and off the running track, she faces challenges she had never imagined. With the help of her new friend Art, a retired drag queen, and Al, her obstinate coach, April starts to reinvent herself. Will she reach the finishing line, and will all the pain and anguish be worth it?
Afterwards is the new novel from the bestselling author of The Most Beautiful Thing. Compelling and illuminating, it reminds us that it is never too late to begin over again.
by Satya Robyn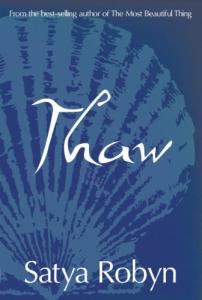 From the best-selling author of The Most Beautiful Thing.
"Wise, true and moving, Thaw poses important questions about how and why we live." ~Esther Morgan
Ruth is facing the biggest decision of her life – whether to end it.
Thirty two-year-old scientist Ruth White is looking for a reason to carry on living. Lonely and stricken by grief, she gives herself three months to decide whether to go on beyond her thirty-third birthday and begins to record her thoughts in her daily diary.
When Ruth meets the eccentric Red, an artist who Ruth commissions to paint her portrait, she feels the faint stirrings of something that has been missing from her life for so long: love.
But can Red thaw Ruth's frozen heart – and does he want to? While Ruth tries to rebuild relationships with friends and family, the clock is ticking. Can Red save Ruth from herself and make her believe life is worth living – before it's too late…
Thaw is an intense and thought-provoking read that will appeal to anyone who has ever been touched by the healing power of love. Once again, the bestselling author of The Most Beautiful Thing applies her insight and shows us how, even when there appears to be none, there is always hope.
by Satya Robyn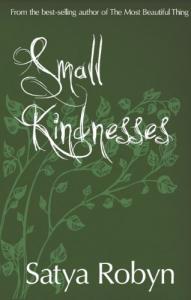 Leonard Mutch has just discovered his wife was lying to him for years – but can he bear to uncover the truth?
Leonard and Rose Mutch were happily married for forty years. But after her sudden death, Leonard is shocked to find a train ticket in her handbag to a town Rose had never visited. Then a letter arrives from a childhood friend of Rose's, hinting at a past she never told him about.
Reluctantly embarking on an investigation into the life of the woman he thought he knew as well as himself, Leonard is faced with questions that threaten to destroy his happy memories. Why did Rose secretly leave work every Tuesday? Why did she tell lies about her family? And why is their daughter so desperate for him to stop digging into the past?
As his whole life threatens to unravel, Leonard must make an impossible choice – between his memories and a truth he could never have imagined…
From the bestselling author of The Most Beautiful Thing, Small Kindnesses is a gripping and ultimately life-affirming novel that explores the power of secrets and the healing qualities of love.
Small Kindnesses is by Satya Robyn (previously Fiona Robyn). Previously sold as 'The Blue Handbag'
by Satya Robyn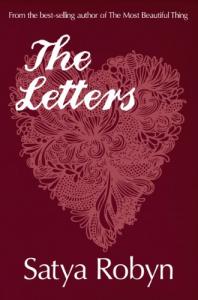 Violet Ackerman is lost.
With four children, a divorce and an all-consuming career behind her, she moves to a new house by the sea with no idea of what the future holds – or even if she has a future at all.
Then she starts to receive a series of letters from the past. These letters, dated fifty years before, were written by a young pregnant woman living in a mother-and-baby home. Violet has no idea who is sending her these letters, or what message they are intended to impart.
As Violet tries to solve the mystery of the letters and build a new life for herself, she is forced to confront the mess she has made of her relationships: with her children, her lover and her friends. When all her instincts tell her to run, Violet must try to gather the courage to face her greatest enemy. Herself.
The Letters is a story about love and hope from the bestselling author of The Most Beautiful Thing. Once again, Satya Robyn weaves a heartwarming tale about how it's never too late to be healed by love.
Other books
by Fiona Robyn and Kaspalita Thompson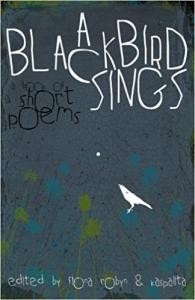 This is a book you can dip into and be nourished by again and again. It will surprise you, shock you, move you and delight you. It'll remind you of the important sparkling details in your own life, and inspire you to pay more attention to what's around you. 'A Blackbird Sings' is an anthology of small stones, a mindful writing form, edited by Kaspalita and Fiona Robyn. It also contains an introductory essay about what makes a good small stone, an essay about quality and unconditional love, and a seven day course if you want to have a go at writing small stones yourself. HYDRANGEA Four shavings of sky perfect blue held in place by a tiny French knot Claire Zoghb
A Year Of Questions: How to slow down and fall in love with life
by Fiona Robyn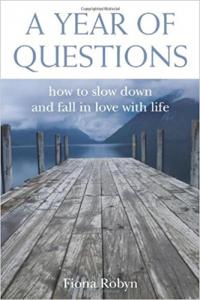 Watching too much trashy television, trying to find something decent to eat in a motorway service station, feeling awkward at dinner parties, putting off the hoovering