There are a few things where I'd consider myself a rockstar. Being a professional vocalist, I think I'm allowed to say this, and yes, I can rock a song. I can also rock a DIY project. And I'm a rockstar when it comes to turning trash into treasure.
But when it comes to tablescapes, I am a complete roadie!  No matter how hard my efforts, my creations are just…well, meh. So I have to live through other's perfectly styled tables while gazing from the wings. I truly admire the ladies who can pull their dishes together with the napkins and placemats and centerpieces and have it look magazine worthy. Last week, there were some amazing tablescapes that stopped me in my scroll on Instagram.  With Thanksgiving a week away, I just had to share these awesome tablescapes with you!
So let's see who Rocked the Round Up – and be sure to visit each lady and show them some love!
This first pic is from Andrea and her beautifully styled table blew me away! I love the contrast of dark and light. This looks just like it came from a magazine! Gorgeous!
Oh my goodness! Those pumpkins and eucalyptus had my heart going pitter-patter! Isn't this just lovely? Kathy styled this to perfection! Not only is her feed filled with swooniness, but she also has an Etsy account where she sells loads of farmhouse goodies and incredible handmade signs! You must check out Kathy's shop here: ChippyPaintShop.
Debbie from Maui in my Heart is a true Instagram Rockstar who inspires me with her gorgeous, cottage styled home. If you want to go and escape into a sea of stunning squares, then Debbie is your gal! This table is a perfect marriage of soft pastels and textures! And I love how the gold flatware just pops!
This is one Tablescape Pro whose photo blows me away! If you are ever looking for inspiration on how to style a table – A Happy Retiree's feed is chock full of them, along with gorgeous pics of her home. Plus, she shares photos of her yummy baked goods!
One of my favorite Instagram feeds to stalk is Amy's from Home Remedies Rx. I gasped when I saw the wood slices under her plates – stunning! Not only is she sweet as can be, but her feed is after my vintage-loving heart filled with incredible photos of her farmhouse wares you can purchase from her shop: Vintage Farmhouse Finds.
That centerpiece!! Ramsey from The Little Green Farmhouse showed off her stunning tablescape complete with an antique crock from her Grandma! It speaks to my soul when I see other people cherishing their family heirlooms like I do and displaying them proudly in their homes. You must check out Ramsey's farmhouse-y home!
Just look at these colors! Adina from The Chefs Wife shared this amazing tablescape that drew me in with all it's beauty. She not only is her Instagram feed full of amazing, colorful photos, but she's a recipe developer and food stylist with some of the best photos I've ever seen. Her food pics are absolutely delicious!
Thanksgiving outdoors? Yes, ma'am – especially on this wonderfully weathered table. Those pumpkins just pop against that beautiful wood.  Mahogany Lilly has a feed filled with decor and tablescapes, fashion, and my favorite – coffee!
This table. Simple, stunning, cozy. This table says 'home' to me. Lexi from Rainy Day Decor shows her gorgeous table and I can just imagine family breaking bread and giving thanks. Isn't this just gorgeous?
And last, but certainly not least is Jen from Georgia's Attic. Not only is her Thanksgiving table stunning with the plaid runner and hints of black, but check out that kids table!! I want to sit there! I love the craft paper tablecloth and how adorable is that thankful tree?
Have any of these ladies inspired you like they have me? While I'm not hosting Thanksgiving this year, I'm tucking these ideas away for Christmas! Thanks for stopping by and go and show these ladies some love by visiting their Instagram feeds and commenting.
I'd love to hear your thoughts as well! Scroll down to the bottom and let me know which one is your favorite!
While I may receive a small compensation, the price remains the same for you!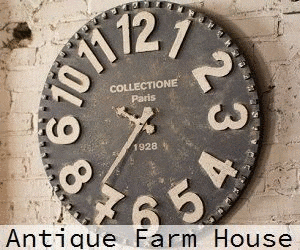 I love to hear from y'all! Scroll to the bottom and leave me a comment.