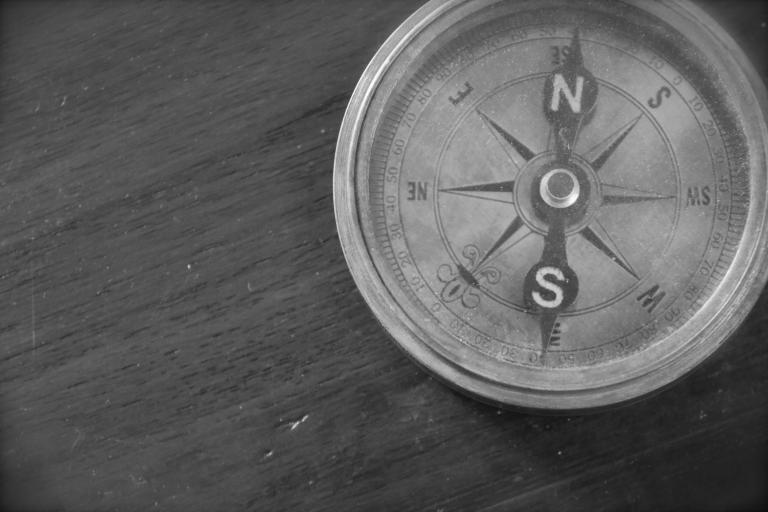 When difficult times come along, is your first instinct to remember the goodness of God and rest in him, or to allow panic mode to set in? If we're all honest, our first instinct is not to stop, think, and reflect on great and glorious truths when times are hard. All too often, it takes time before we turn to the wonderful truths that sustain our souls when we walk through trials.
The last month has thrown several difficult trials my way and I have noticed that I allow myself to get in the habit of thinking more about the difficulty of my trials than of the overwhelming grace of my God. I listen to my fears, my anxiety, and my frustrations before I listen to the good news of the Gospel.
In falling into these patterns, I have had to revisit some of the most important advice I have ever heard. In his book Spiritual Depression: Its Causes and Cures, Dr. Martyn Lloyd-Jones reminds us of the importance of reminding ourselves of important truths instead of listening to our fears and anxieties
"Have you realized that most of your unhappiness in life is due to the fact that you are listening to yourself instead of talking to yourself? Take those thoughts that come to you the moment you wake up in the morning. You have not originated them but they are talking to you, they bring back the problems of yesterday, etc. Somebody is talking. Who is talking to you? Your self is talking to you. Now this man's treatment [in Psalm 42] was this: instead of allowing this self to talk to him, he starts talking to himself. "Why art thou cast down, O my soul?" he asks. His soul had been depressing him, crushing him. So he stands up and says, "Self, listen for a moment, I will speak to you."
Lloyd-Jones offers sound wisdom here. We listen to ourselves as our fears, doubts, and worries shout at us. A genuine change in perspective begins to happen though when we begin to talk to ourselves and remind ourselves of great Gospel truths. Our circumstances may be difficult, even insurmountable, but we have good news to preach to ourselves that will change the way we respond to difficult circumstances.
The passage I most often go to in tough times is Romans 8:28-39. Paul shares four truths in this passage that serve as an encouragement to me when times are tough.
"And we know that for those who love God all things work together for good, for those who are called according to his purpose. For those whom he foreknew he also predestined to be conformed to the image of his Son, in order that he might be the firstborn among many brothers. And those whom he predestined he also called, and those whom he called he also justified, and those whom he justified he also glorified.

What then shall we say to these things? If God is for us, who can be against us? He who did not spare his own Son but gave him up for us all, how will he not also with him graciously give us all things? Who shall bring any charge against God's elect? It is God who justifies. Who is to condemn? Christ Jesus is the one who died—more than that, who was raised—who is at the right hand of God, who indeed is interceding for us. Who shall separate us from the love of Christ? Shall tribulation, or distress, or persecution, or famine, or nakedness, or danger, or sword? As it is written,

'For your sake we are being killed all the day long; we are regarded as sheep to be slaughtered.'

No, in all these things we are more than conquerors through him who loved us. For I am sure that neither death nor life, nor angels nor rulers, nor things present nor things to come, nor powers, nor height nor depth, nor anything else in all creation, will be able to separate us from the love of God in Christ Jesus our Lord."
In these verses, Paul reminds us of four glorious truths we should remind ourselves of when times get hard.
God Works All Things for My Good
This passage begins with the declaration that God works all things together for the good of His people. Paul reminds us that nothing enters into our lives to bring us ultimate harm. While God may bring difficult things into our lives, He is at work through them for our ultimate good. We do well to remember this passage does not teach that everything will always be good, but that God is working for good. Too often we hear this and think it means God is preparing us to receive "bigger and better" things, but that is not Paul's point. Our view of "bigger and better" is too shallow and too centered on receiving great material blessings and success. God may actually strip these things from us, but it will be for a far greater purpose.
God Wants Me to be More Like Jesus
Verses 29-30 contain what many have called the "Golden Chain of Salvation," showing that God planned our salvation before we were born and will be faithful to bring us to the end. In the second link of the chain, Paul says those whom God "foreknew He also predestined to be conformed to the image of His Son." While our ultimate transformation into the image of Christ does not happen until His return, God transforms us into the image of Christ in our character each day. The person who trusts in Jesus will become more like Jesus and this process is difficult and necessary. The tough times we go through are meant to make us more like Him. They drive us away from our worldliness, help us to put our sin to death, and grow us in Christlike character.
God Sent His Son to Die for Me
If you are a Christian who needs to hear words of hope in the midst of trial, you should tattoo the great declaration of verse 32 across your forehead. "He who did not spare his own Son but gave him up for us all, how will he not also with him graciously give us all things?" When we are tempted to doubt God will provide for us and care for us, we should remember to look at the cross where Jesus died for us. At the cross, God provided for us at our greatest point of need. We needed redemption, and God provided it in the death of his Son. Since he has met us at this deepest point of need, then shouldn't we trust him to meet us at every point of need?
God Promises to be with Me
When you read these verses out loud, you cannot help but pick up the pace and excitement when you arrive at the last few verses. The declaration that nothing will separate the Christian from the love of Christ is a shout of victory! Has God abandoned us when we experience difficult times? No! He is there and He is with us. By the provision of His Son for our sins and the gift of the Holy Spirit, God pledges that He will never leave us and will always be with us. We just have to remind ourselves of these truths in the face of difficulty. Instead of listening to ourselves, we need to hear His word and preach it to ourselves.
Related Posts:
"What if 2017 is Your Worst Year Ever?"
"Why Christians Need the Gospel Every Day"
For Further Reading:
When the Darkness Will Not Lift by John Piper
Spurgeon's Sorrows by Zach Eswine