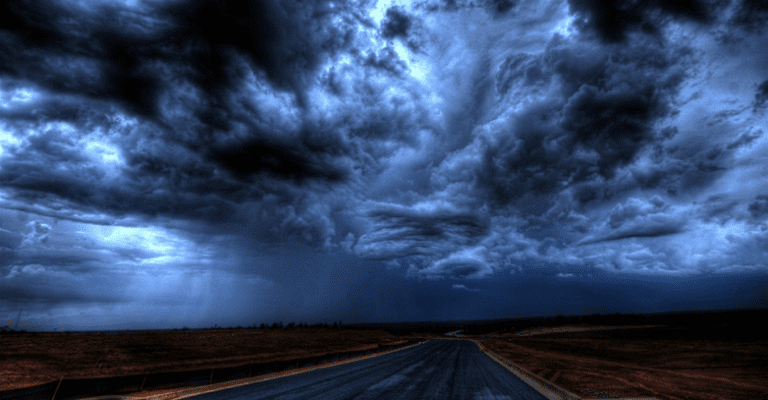 There aren't enough songs for sad Christians. I realize most people like to pretend that "sad Christian" is a category that shouldn't exist, but it does. Have you read the Psalms?
Too many of our songs today sound overly triumphalist. We only experience "victory" now. We only see "freedom" and "joy" now. We do experience victory, joy, and freedom in this life, but it is in part and it is not the whole story. Joy in this life is mixed with pain. Victory comes along with ample helpings of defeat. We experience freedom, but now we also feel the sting of our own sin.
A few months ago I read a quote from Brene Brown that captured the pain we all experience in this life. She said, "Everyone has a story that will break your heart. And, if you're really paying attention, most people have a story that will bring you to your knees." We experience the grandeur of the world that God made and the beauty of his redemption through Jesus Christ, but we also wrestle with unbelievable pain and sadness.
Thankfully, when we turn to the Psalms, we find rich resources to help us through times of difficulty and pain. They show us how to mourn in our pain and how to look to God with hope. One Psalm stands out among from the rest as being particularly dark. Health, wealth, and prosperity preachers usually stay away from Psalm 88. They don't know what to do with the darkness, gloom, and despair surrounding the Psalmist. He appears to be in an impossible situation, but his cries show us what we need to know so that we can walk through difficult times with real hope.
1 O Lord, God of my salvation,

I cry out day and night before you.

2 Let my prayer come before you;

incline your ear to my cry!

3 For my soul is full of troubles,

and my life draws near to Sheol.

4 I am counted among those who go down to the pit;

I am a man who has no strength,

5 like one set loose among the dead,

like the slain that lie in the grave,

like those whom you remember no more,

for they are cut off from your hand.

6 You have put me in the depths of the pit,

in the regions dark and deep.

7 Your wrath lies heavy upon me,

and you overwhelm me with all your waves. Selah

8 You have caused my companions to shun me;

you have made me a horror to them.

I am shut in so that I cannot escape;

9 my eye grows dim through sorrow.

Every day I call upon you, O Lord;

I spread out my hands to you.

10 Do you work wonders for the dead?

Do the departed rise up to praise you? Selah

11 Is your steadfast love declared in the grave,

or your faithfulness in Abaddon?

12 Are your wonders known in the darkness,

or your righteousness in the land of forgetfulness?

13 But I, O Lord, cry to you;

in the morning my prayer comes before you.

14 O Lord, why do you cast my soul away?

Why do you hide your face from me?

15 Afflicted and close to death from my youth up,

I suffer your terrors; I am helpless.

16 Your wrath has swept over me;

your dreadful assaults destroy me.

17 They surround me like a flood all day long;

they close in on me together.

18 You have caused my beloved and my friend to shun me;

my companions have become darkness.
Acknowledge the Reality of Your Situation
This Psalm's superscription tells us nothing about the Psalmist's situation, but he obviously finds himself in deep pain. Instead of sugarcoating his situation and bragging that his "setback is getting him ready for a comeback," he cries out to God with breathtaking honesty. He said that his soul is full of troubles, consistently referring to the "pit" in which he finds himself and complaining that he has no strength. He laments that darkness is his only companion because his friends have abandoned him. Worst of all, he believes God has cast him out and that he has joined those whom God remembers no more. The entire Psalm acknowledges the reality of his pain.
Coming face to face with the reality of life in a fallen world can be more difficult than we care to admit. In Netflix's highly-acclaimed show "The Crown," an artist paints a portrait of an aging Winston Churchill. Churchill, portrayed by John Lithgow, flew into a rage when he saw the old man in the picture. He yelled, "It's cruel. It's not a reasonably truthful image of me." The artist shot back, "It is, sir," to which Churchill responded "It's not. It is cruel." The artist did not back down, saying, "Age is cruel. If you see decay, it's because there's decay. If you see frailty, it's because there's frailty. I cannot be blamed for what is."
We gain absolutely nothing by hiding our pain. One of our enemy's greatest weapons is self-deception. He will fight with every fiber of his being to keep us from being honest with ourselves about the depth of our pain. When we struggle the be honest with ourselves about the depth of our pain, it will be difficult to be honest with God about our pain. If we can't be honest with God and ourselves, then there is no way that we will be forthright with our friends. The first step to seeing triumph over your pain is to deal with how deep down it really is.
Remember the Providence of God
One of the refreshing aspects of Psalm 88 is its emphasis on God's providence. The Psalmist does not speak as if blessings come from God and difficulty comes from Satan. He does not speak as if God and Satan are coequal powers who are duking it out for control of the universe. Instead, he ascribes his difficult circumstances to the providential hand of God.
Notice how the Psalmist phrases his sentences with God as the subject performing the action. "You have put me in the depths of the pit. (v.6)" "Your wrath lies heavy upon me and you overwhelm me with all your waves. (v.7)" "Your wrath lies heavy upon me, and you overwhelm me with all your waves. (v.8)" "Your wrath has swept over me; your dreadful assaults destroy me. (v.16)"
When the Psalmist attributes his pain to the providential hand of God, he reminds us of an important truth–since God is sovereign over all things, we can be sure that he works all things together for our good. The Psalmist may not have known this, but we do on this side of the cross. Since God providentially oversees even our worst pain, we walk through darkness knowing that he will grow and mature us through it. This knowledge also helps us to walk through our pain with hope since the author and finisher of our faith will finish the good work he began in us.
Call Out to God in Prayer
A few years ago a good friend asked me a question I will never forget. While I was walking through a difficult trial, he asked, "Have you prayed about this?" "Of course I have prayed about it," I protested. He put his hand on my shoulder, spoke slowly, and said, "Scott, have you really prayed about it?" I had to admit that I had prayed at it, but I had not prayed deeply.
One ray of sunshine in the darkness of Psalm 88 is that he does not stop praying. Calling out to the "God of my salvation," he said "I cry out day and night before you. (v.1)" He also said, "But I, O Lord, cry to you; in the morning my prayer comes before you. (v.13)"
Far too often, prayer is not our first reflex when we come into difficulty. We run to everything else. Then, we pray for a few minutes. If that doesn't seem to make things better, we go back to trying to fix our problem ourselves. Instead, we must learn to spend genuine time in prayer and patiently wait on the Lord to bring our deliverance. We forget that prayer is not like the Internet. We don't get our answer at the click of a button.
Unfortunately, we get discouraged in prayer and then feel guilty about our discouragement. In our shame and guilt, we retreat from prayer, which leads to more discouragement, guilt, and shame. When this happens, we must remember the Gospel. In Christ Jesus, we have access to the Father. He invites us to bring our pain and anxieties to him. In exchange, he promises to give us his peace. We cannot neglect this great privilege out of guilt and shame. Instead, we flee to the throne of grace, knowing there we can find the peace and sustaining grace that we so desperately need.
Related Posts:
"Where Do We Find True Joy?"
For Further Reading:
The Songs of Jesus by Tim and Kathy Keller
When the Darkness Will Not Lift by John Piper