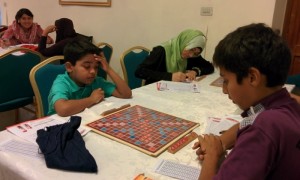 News and views on all-things Muslim for May 4- May 11, 2015.
This week, we read about Young Scrabble champions, China trying to weaken "Islam's hold" on residents, and the release of Omar Khadr.
I give to you newsworthy links I think you should know about. Check out the links and please let me know if you think I should add anything.
News About Muslims:
Muslim restaurants and supermarkets have been ordered to sell alcohol and cigarettes in an effort to weaken Islam's hold on residents in China's Xinjiang region. China: Gov't orders Muslims to sell cigarettes and alcohol goes into other things prohibited by China's Communist party.
Wonderful news: Canada frees Omar Khadr, once Guantánamo Bay's youngest inmate. Heartbreaking once you realize that he went in a young man and came out a grown man. Here's to hoping he has a wonderful life ahead of him, InshaAllah.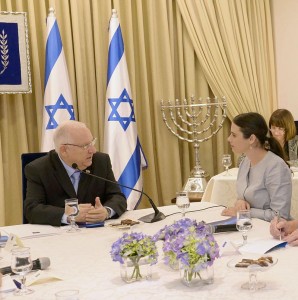 Ayalet Shaked as justice minister is known for her"ultranationalistic" views. In Israeli Politician Who Called for Genocide of Palestinian People Named Justice Minister readers find out about the depth of her disdain for the Palestinians. (Image from GlobalVoices Online.)
Reading Allen West Thought He Was The Victim Of "Sharia Law" At Walmart (He Wasn't) about the former congressman and head of the think tank National Center for Policy Analysis,original post "Sharia law comes to Walmart?" made me laugh and cry all at once. Sigh.
In UN: 36,000 newborn Syrians stateless in Lebanon, in Al-Jazeera English, "living with stateless status prevents Syrian children in Lebanon from reali(z)ing basic human rights."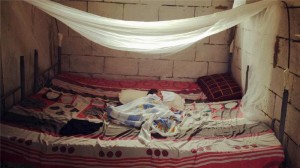 Interesting Stories About Muslims:
Must Watch Video of the Week:
Omar Khadr speaks after being released on bail:
---
Sabina Khan-Ibarra is a freelance writer and editor. She regularly contributes to her blog, Ibrahim's Tree which she created after the loss of her infant son in 2011. She created Muslimah Montage as a platform for women to share their stories. Sabina currently lives in Davis, CA and working on her memoir. Follow Sabina on Twitter: @muslimahmontage