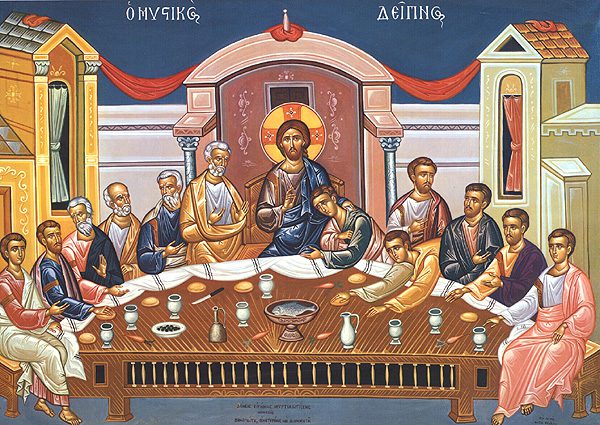 I just finished Pope Emeritus Benedict's recent letter reflecting upon the sex abuse crisis. For those who have not read the essay but are curious about various reactions pouring forth from the media (including Catholic media), the text is not too long. It is well worth reading. Catholic News Agency has published a free online English translation here.
In reading the letter, four thoughts stood out to me as a retired canonist and Catholic apologist, not to mention a longtime student of the former Joseph Ratzinger's theology:
1 – This essay is clearly published with the blessing of Pope Francis, and in support of the Francis's papacy. Benedict both opens and closes his essay with an expression of support for Pope Francis. He also states in the preamble that he had contacted Pope Francis personally prior to the essay's publication. Those trying to present Benedict's text in opposition to Pope Francis fail to grasp both Benedict and the present Holy Father. Throughout the text Benedict is unwavering in his support for his successor.
2 – Having said that, it is clear that Benedict no longer speaks with the authoritative voice of St Peter. Were I to assign voices to this text (and as a simple layman I am far from competent to do so) I feel Benedict speaks with the wisdom and experience of St Simeon, who recognized our infant Lord during His presentation at the Temple. At other points in the text Benedict speaks with the prophetic insight of St John the Baptist, who called all who professed belief in God to repentance and to conversion through Jesus Christ. It is a different voice than the Petrine voice, but an important voice nevertheless.
3 – There is an "unfinished" quality to Benedict's essay. The first two parts come across as personal notes and chapter outlines intended for further development. Yet the third part–in which Benedict proposes Christ as the solution–seems to be the most polished and complete of the three. The message I take from this is that no matter what present-day controversies and scandals  afflict the Church, we as Christians must turn our focus to Christ in the Eucharist.
4 – Prior to reading Benedict's essay, I spent some time this morning catching up on Abbott Trypon's Morning Offering. This is a book of daily spiritual reflections that I had fallen behind on this past month despite it being Great Lent. Although I had kept up or caught up with my other daily spiritual reading, I was still lagging with this particular book. For those unfamiliar with Abbot Tryphon, he is an American-based Russian Orthodox monk and spiritual writer who is generally friendly towards Catholics.
Interestingly, Abbot Tryphon's reflections with which I caught up (last two weeks of March) focus upon the same essential themes as Benedict in the third part of retired pope's essay. Namely, how we fail as Christians when we try to conform the Church to the world instead of conforming ourselves to Christ's gospel. How repentance and turning to God are essential for healing of the human condition. How the Church is a combination of wheat and tares. And the importance of centering one's faith around the Eucharist through which God nourishes us with His Body and Blood.
To me, each of the aforementioned points highlights the timelessness of what both Pope Emeritus Benedict and Abbot Trypon are proposing. "We do not attend the Divine Liturgy; we participate in it. For in communing with God, we receive the Bread of Life. The Liturgy lifts us up above the disordered and dysfunctional world, and we are placed on the path to restoration and wholeness, healed by the self-emptying love of Christ. Our communion with God is restored," Abbot Tryphon writes.
Yet the Eucharist is often neglected or reduced to mere ceremony in today's formerly Christian society. "The declining participation in the Sunday Eucharistic celebration shows how little we Christians of today still know about appreciating the greatness of the gift that consists in His Real Presence," Pope Emeritus Benedict writes.
In the end, Benedict's essay will likely disappoint those hoping to perpetuate an impression of ideological conflict between the retired pontiff and his successor. For Benedict's letter is not a call to conflict between different theological, ideological or political factions of the Catholic Church. Rather, he is joining Pope Francis in calling the entire Church to repentance and to conformity of one's life to Jesus Christ. This is the timeless truth proclaimed throughout the centuries by St Peter, St John the Baptist, St Simeon, St Benedict of Nursia, St Francis of Assisi, St John Paul II, Pope Francis, and Pope Emeritus Benedict.