Birth on the Labyrinth Path has gotten some really nice attention around the web in the past few days: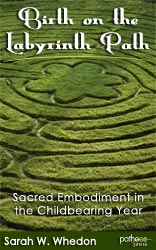 * The Pagan news blog The Wild Hunt mentioned the book in a link roundup;
* Pagan Families contributor Niki Whiting gave the book and this website a shout-out on her blog My Own Ashram;
* At Talk Birth Molly Remer quoted some of my favorite passages from the book (in the same company as a quote from Ani DiFranco!);
* I got to write about why I think we need books like this one as a guest post on Pantheon.
If you're landing here by way of a link from one of those blogs, welcome to Pagan Families! Please do have a look around and let us know what you think.