I'm so grateful to everybody who's helped me celebrate my book's first birthday this week!
I hear regularly from people who wish they'd found Birth On The Labyrinth Path or the Pagan Families blog or the Pagan Families Facebook page earlier in their pregnancies. I wish for many fewer instances of Pagans who are welcoming new babies and feeling as though they have no spiritually appropriate resources, and indeed many more instances of having to choose amongst abundant resources. When you tell your friends or circle mates about Birth On The Labyrinth Path and Pagan Families, you help me to fulfill my wish.
But enough of the grand vision, who won the prizes? Rafflecopter pulled three winners at random from the entries, and the winners are:
1. The ebook Birth On The Labyrinth Path: Sacred Embodiment In The Childbearing Year goes to Holly O'Brien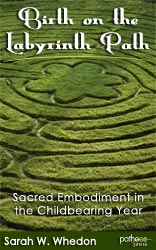 2. Labyrinth Birth Earrings from Wild Mother Arts go to Isabel Pacheco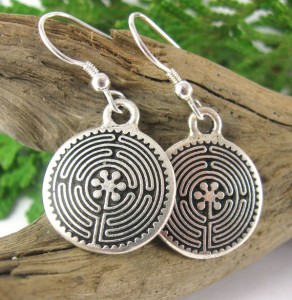 3. Peach Labyrinth Birth Necklace from Wild Mother Arts goes to Holly O'Brien again! (Her multiple entries gave her multiple chances to win.)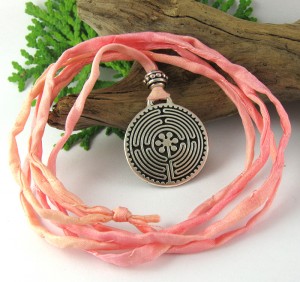 Congratulations and please watch your email for information on how to receive your prizes.
But wait, we're still giving away one more copy of the ebook over at Molly's blog. Head on over to see how and to check out what an amazing resource that blog is.
Also don't forget Wild Mother Arts is offering us all a 10% off coupon code to the etsy shopthat can be used until the end of June. The code is: LABYRINTHPATH2013 She's got fertility, birth, nursing, and goddess jewlery there. If you decide to order something and you take a pic of your lovely Pagan goddess self wearing it, I'd be thrilled to post your photo.
And finally, we're working on great things for the blog after this week's celebrations: book reviews, a big interview about adoption and Paganism, a post about personal sacred space, and more. Please stick around and join the discussions.