Top stories in Paganism and Shinto for July 1st – 8th: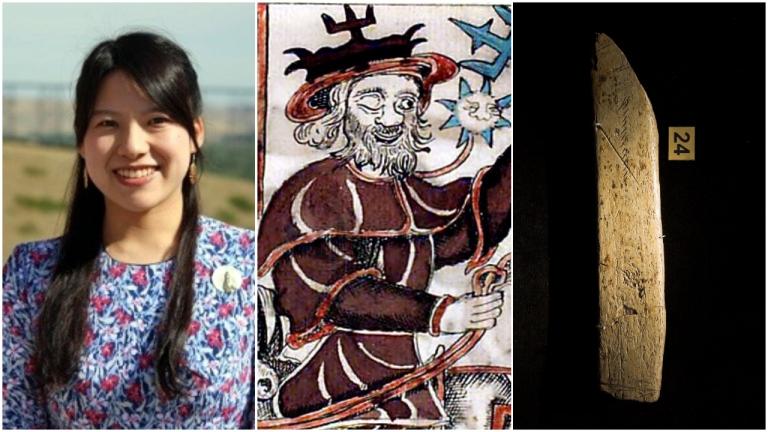 Princess Ayako of Takamado to marry at Meiji Shrine in October
First Asatru temple to Thor and Odin in Iceland will be complete this year
Boy finds '1,000 year old message' rune message on mammoth bone pendant
Pagan News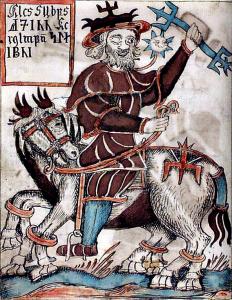 Nordic Business Insider: Iceland's fastest growing religion will soon complete the first temple to Thor and Odin in 1000 years
Although long in the making, the Ásatrúarfélagið's first temple is finally expected to stand ready by the end of 2018…
Dorset Echo: Dorset has a brand new stone circle
Dorset has a new stone-built 'circle' aligned with the winter and summer solstices…
Yahoo! News: Lithuanians seek identity in their pagan roots
Dancing around a blazing fire with garlands of wildflowers in their hair, members of Lithuania's Romuva neo-pagan community mark the summer solstice, as the Baltic state undergoes a revival of its pre-Christian beliefs…
The Wild Hunt: Pagan responses to zero-tolerance immigration policies
The Wild Hunt has collected statements by Pagan groups and individuals, which show how Pagan values and virtues can inform current political discussion…
Medium: Breaking The Spell of Superiority: A Challenge to Witches
"Yet, how does the myth of the Witch with special powers play out when you actually are a Witch? Especially in times when the pervasive spell of superiority so badly needs to be broken?"…
The Wild Hunt: Researchers document evidence of folk magic in colonial Australia
Researchers across the country are uncovering more and more evidence that convicts and free settlers from Europe brought a number of their superstitions – particularly apotropaic symbols and customs – with them…
New Civil Engineer: Highways England amends Stonehenge tunnel plans
Highways England has amended its plans for the controversial £1.6bn Stonehenge tunnel scheme…
The Asian Age: Get ready to Get 'Charm'ed
A Wiccan shop in Mahim sells everything from magical potions to cast iron cauldrons…
Clevescene: Cleveland's About to Get Witchy with Coven, Opening July 11th in Lakewood
Coven is a beautiful shop that provides magical provisions for the modern feminist witch…
Shinto News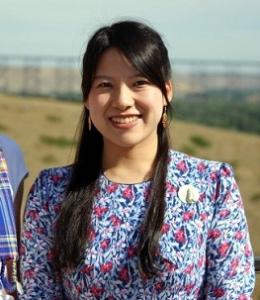 Japan Forward: Princess Ayako of Takamado to Marry at Meiji Shrine in October
Their wedding ceremony is scheduled for October 29 at Tokyo's Meiji Jingu Shrine…
Nippon.com: Religious Adherents 'Outnumber' People in Japan
One reason the number of adherents exceeds the population is that, due to the freedom of religious belief in Japan and the separation of church and state, there is minimal government intervention in religious affairs…
Asahi Shimbun: Reality of aging society puts festivals at risk all over Japan
Rural communities all over Japan are finding it increasingly difficult to keep holding traditional festivals because their young members are leaving home to work in large cities…
NZ Herald: Rotorua set to experience Japanese star celebration
The Rotorua Tanabata Japanese Star Celebration is celebrating its 10th anniversary this year…
Green Shinto: Shinto on the rise
Jolyon B. Thomas in a review of Shinto books for H-Japan notes the amazing upturn in scholarly and popular interest in Shinto during recent decades…
Other News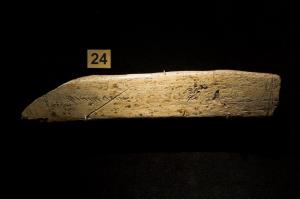 The Siberian Times: Boy finds '1,000 year old message' written in runes on pendant made of mammoth bone
One theory is that the words express 'good wishes', but scientists hope to find the exact meaning…
The Independent: Dismembered bodies of 10 children and women discovered at 'German Stonehenge'
'The henge monuments of the British Isles are generally considered to represent a uniquely British phenomenon, unrelated to continental Europe. This position should now be reconsidered,' report says…
The Sun: Chilling witch skeleton found with drill holes in her bones so she couldn't rise from the dead
Locals were afraid that unless she was fixed into the ground and covered with bricks she would come back to terrorise them…
Ahram Online: Osiris statuette discovered between blocks of Saqqara step pyramid
During restoration work being carried out on the eastern side of the King Djoser Step Pyramid in Saqqara, archaeologists discovered a statuette of Osiris…
The Wild Hunt: New TV pilot to explore sacred sites in ancient and modern context
This month the Smithsonian Channel will be airing an hour-long television pilot for a series called Sacred Sites of the World…
CNN: The UNESCO-listed religion that worships women
For several centuries in Vietnam, Dao Mau, or Mother Goddess worship, has been a source of strength, inspiration and spirituality — particularly among working-class families…
Japan Times: How not to climb Mount Fuji
A warning against a too-casual approach to your summit assault…
Front Page Africa Online: Girl, 6, Suspected of Witchcraft, 'Mercilessly Beaten' to Death by Guardian in Liberia
The Liberia National Police has launched an investigation into the death of a six-year-old girl only identified as Mardea who was allegedly beaten to death in Peace Island, Congo Town…
The Star, Kenya: Relatives face arrest for murder of elderly over witchcraft claims
"The county security team has agreed to arrest all the family members whenever an elderly is murdered,'' county commissioner Magu Mutindika said on Saturday.
Hivisasa: Woman beaten by daughters-in-law on suspicion of witchcraft in Kenya

A 71-year-old woman is nursing serious injuries after her daughters-in-law attacked her on suspicion that she is a witch…
The Mainichi: Timing of AUM mass executions questioned; possible link to end of Heisei era
The timing has prompted speculation that the government attempted to draw the curtain on the deadliest terror case of the Heisei era before the term's closure next year…