Top stories in Paganism and Shinto for July 15th – 22nd:
Pagans demand slot on BBC 'Today' programme's Thought for the Day
"Stonehenge" at Newgrange is "most exciting discovery in Ireland in 100 years"
Consultation launched on changed Stonehenge plan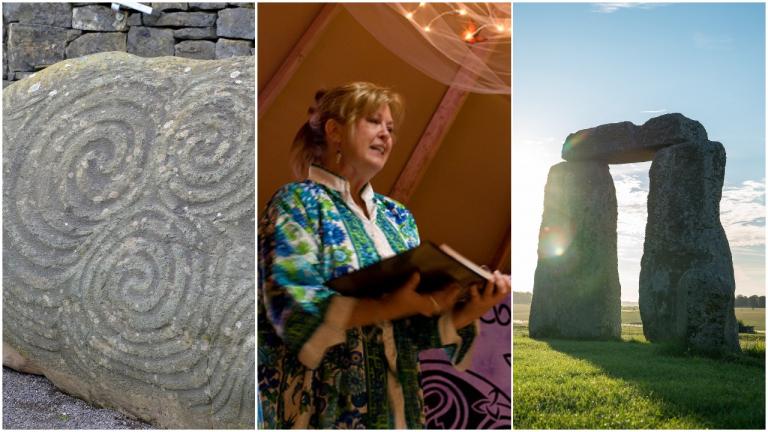 Pagan News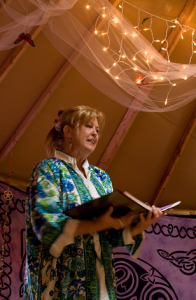 Pagans demand slot on 'Today' programme's Thought for the Day
The Independent
A druid is calling on BBC bosses to give pagans the chance to contribute to Thought for the Day on Radio 4's Today programme…
Morwen Two Feathers, Earth Drum Council leader, dies
The Wild Hunt
Renowned drumming leader and coloring book author Morwen Two Feathers, a longtime member of the EarthSpirit community, has died after more than five years of treatment for glioblastoma, a type of brain tumor…
Pagan Music Awards near fan voting deadline
The Wild Hunt
Fans of Pagan music have until Aug. 1 to vote for the second annual Pagan Music Awards, which will be presented Sept. 14-15 in Nashville, Tenn…
Pagan's appeal to protect First Amendment rejected
Michigan Radio
The plaintiff, Peter Bormuth, is a self-proclaimed Pagan and Animist. He argues that commissioner-led Christian prayers violate the First Amendment…
White Witches, Tarot & Death Cults: The New Religion Of Young Women
Refinery29
Practices that have previously been dismissed as the pursuit of 'silly' women — taking horoscopes seriously, tarot readings, sage burning, your insistence that full moons drive you crazy — is no longer met with snarky ridicule…
Public Pagan attempts to affect history predate Trump
The Wild Hunt
Some Pagans have responded to the Trump presidency with calls for public magical interventions, similar to other Pagan attempts to change history…
Shinto News
Hello Kitty morijio 'salt purifier' sells out
SoraNews24
You may have seen these pointy piles of salt around shrines, on the porches of houses or in the windows of restaurants…
Other News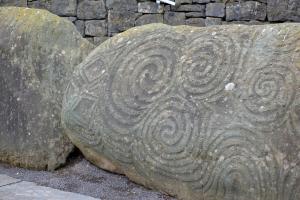 "Stonehenge" at Newgrange is "most exciting discovery in Ireland in 100 years"
Irish Central
The recent discovery, made due to Ireland's record-breaking heatwave has the potential to "transform our understanding of the Bru na Bóinne archaeological landscape and Neolithic society."…
Consultation launched on changed Stonehenge plan
Highways Magazine
Following a consultation in February this year Highways England has made changes to their original £1.6bn Stonehenge plans and released a fresh consultation…
The Mysterious Slave Who Sparked Salem's Witch Hunt
History
What do we really know about the woman whose testimony sparked Salem's witch hunt
City of Salem promises to spruce up witch trials memorial
Boston 25 News
A city in Massachusetts is promising to spruce up its witch trials memorial that some people have complained is already starting to look shabby just a year after it was unveiled…
Thai cave rescue: Ceremony held to appease cave goddess disturbed freeing of soccer team
ABC News
While predominantly Buddhist, many Thais embrace animist beliefs in spirits that live in the forests, trees and caves…
Longest lunar eclipse of century to give UK a rare celestial thrill
The Guardian
Spectacular blood moon will be visible from Friday night until next morning..
Stonehenge voted favourite road trip destination as country enjoy getaways in the heatwave
The Mirror
Stonehenge has been voted the nations favourite road trip destination, with the scorching weather in the last few weeks inspiring more than half of Brits to plan a weekend getaway this summer…
Japanese government eyes Jomon Period sites for World Heritage designation
The Japan Times
A government panel Thursday selected archaeological sites in northern Japan from the Jomon Period as potential UNESCO World Cultural Heritage candidates in 2020…
Rare 17th century alchemy amulet reveals 'occult Zutphen
Dutch News
Archaeologists in Zutphen on the river IJssel in Gelderland have found a rare 17th century amulet connected with alchemistic activity in the town…
Archaeologists and astronomers solve the mystery of Chile's Stonehenge
The Guardian
A solar phenomenon found above mysterious pillars, or saywas, was likely designed to broadcast the 'sacred power' of the Inca..
Archaeologists Have Uncovered a Place Where The Ancient Egyptians Mummifed Their Dead
ScienceAlert
An entire previously unknown burial complex has been uncovered in the Egyptian desert necropolis of Saqqara…
That Massive Black Sarcophagus Was Opened. Here's What's Inside
LiveScience
A mysterious, black, granite sarcophagus discovered in Alexandria, Egypt, dating to a time after Alexander the Great conquered the area in 332 B.C., has been opened…
Cancellations hit tourist spots in western Japan after rain disaster
Japan Today
Cancellations have similarly affected Hiroshima's Miyajima island, home to the UNESCO World Heritage site of Itsukushima Shrine and its floating gate, as well as the historical quarter of Kurashiki, Okayama Prefecture, with many traditional buildings…
Branded and beaten: The children accused of witchcraft and murder
BBC
Blaming the children for her ailing health, Christiana took them to her local church for guidance. There, a so-called prophet confirmed her worst fears – the children were branded witches…
Awareness key to tackle menace of witch hunting: Activists
The Times of India
Activists campaigning against superstition have welcomed the ..
Kilifi man stoned to death over claims he cast spell on grandson
SDE
A 62-year-old man was yesterday stoned to death after he was accused of practising witchcraft in Kararacha village, Kilifi North…
Inside the Tokyo temple where the 'waving cat' was born
CNN Travel
While many may associate those famous "waving cats" with Chinese businesses, their origins lie in Tokyo's Gotokuji Temple…