Top stories in Paganism and Shinto this week:
Lithuania: Parliament rejects recognition of Romuva Pagan religion
UK: Morris dancers to march on Parliament over May Day bank holiday switch
Japan: Ancient tomb clusters added to UNESCO World Heritage list
Read more below…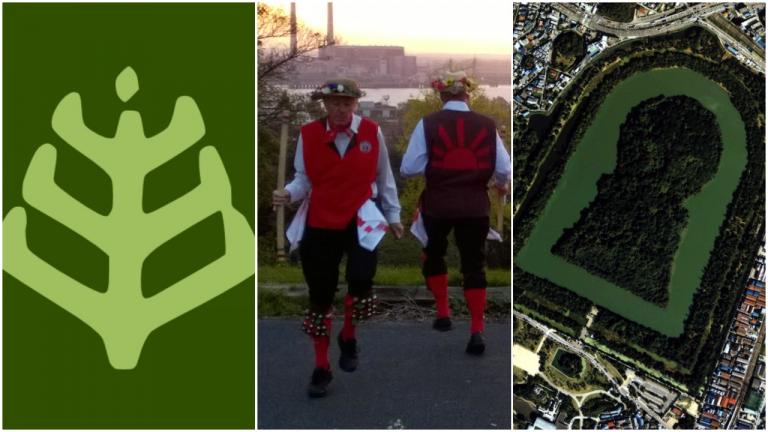 Pagan News
Lithuanian Parliament rejects recognition of Romuva
The Wild Hunt
The Lithuanian Parliament has rejected the recognition of Romuva, the reconstructed and revived indigenous faith of Lithuania…
Thor-worshipping article unfair – Media Council
Stuff.co.nz
The Media Council has ruled that Stuff's linking of a Thor-worshipping group with the Christchurch mosque shootings was unfair, particularly to complainant Cameron Mottus…
These Striking Portraits Show The Lives Of Witches In America Today
BuzzFeed News
For her portrait series Major Arcana: Witches in America, Denny traveled from coast to coast to track down people who identify as witches…
The Druid's Temple: The 'Stonehenge of Yorkshire' that you can visit
Yorkshire Post
The Druid's Temple is a replica of Stonehenge, Britain's most famous prehistoric monument, built by a 19th-century aristocrat to entertain visitors…
Shinto News
Ceremony honors thousands who died during war, promotes peace
Pacific Daily News
The Guam Chinkon Shrine that sits seaside at Adelup has a small structure that looks like a house, sitting atop a sturdy brick pillar. Inside the structure is a small mirror…
Japan's gathering of the gods at Izumo Taisha
LiveMint
Envisage a constellation of flares lighting up the inky blue skies over the Sea of Japan to the sonorous chants of prayers, welcoming eight million Shinto deities from across the Japanese archipelago to their annual gathering…
Other News
Furious Morris dancers to march on Parliament over May Day bank holiday switch
The Telegraph
Morris men and women say the move will force the cancellation of hundreds of festivals and events across the country which traditionally take place over May's first Bank Holiday weekend, bringing in millions for local economies…
Ancient Osaka Prefecture tomb clusters added to UNESCO World Heritage list
The Japan Times
UNESCO decided Saturday to add to the World Heritage list two tumulus clusters in western Japan, which represent an ancient burial system and the hierarchy of society at the time…
Stonehenge: Unesco condemns tunnel plan
BBC
Proposed changes to the A303 at Stonehenge would have an "adverse impact" on the "outstanding universal value" of the site, Unesco's World Heritage Committee has said…
Miley Cyrus tours Stonehenge after performance, has a 'spiritual experience'
USA Today
In the "Mother's Daughter" singer's photo, she expressed that "Stonehenge was a spiritual experience," adding "thank you" with a black heart emoji…
On the "island of the druids" found burial age of four thousand years
MiceTimes
Archaeologists have discovered on the British Isle of Anglesey, which is associated with the mysterious priests of the ancient druids, the burial age four thousand years…
Protestors gather outside Christie's as ancient head of Tutankhamen sells for £4.7m
The Art Newspaper
Egyptian authorities had tried to stop the sale claiming that the 3,000 year old quartzite sculpture should be repatriated…
Thousands of Miniature Wooden Towers Found in Japanese Buddhist Temple
Buddhist Door
A large collection of miniature five-ringed stupas (Jpn: gorinto) have been discovered in wooden boxes at Entsu-ji, a Buddhist temple on Mount Koya, Japan, just outside of the city of Kyoto…
Witches were first feminists, says Paris haute couture star
The Jakarta Post
French designer Julien Fournie hailed witches as proto-feminist trailblazers who sent shivers through the patriarchy as he staged his Paris haute couture show in a church on Tuesday. ..
Rules banning outdoor weddings in England and Wales face shake-up
The Guardian
Couples in England and Wales may be given the option of tying the knot at sea, in the woods or even at home after a review of outdated marriage laws was kicked off by the prime minister…
Midsommar's folksy horror proves we're still living in The Wicker Man's shadow
The Telegraph
Along with a handful of other films in the post-hippie era, including Witchfinder General and The Blood on Satan's Claw, it essentially founded a subgenre, "folk horror", which brought new and queasy possibilities to ancient rites and timeless British settings…
Could This Be the End of Frankincense?
The New York Times
As more uses are found for the aromatic resin, the population of trees that produce it are on the brink of collapse…
Saptari: Policeman beats up on woman on witchcraft charge
Online Khabar
A woman in Saptari district of southeastern Nepal has accused a policeman of beating up on her on the charge of practising witchcraft…