Top stories in Paganism and Shinto this week:
Kyoto Animation studio that popularised Shinto shrine hit by deadly arson attack
St. Bonaventure University asks judge to dismiss lawsuit from Wiccan professor
Petition to install statue of Irish Goddess in Athlone
Read more below…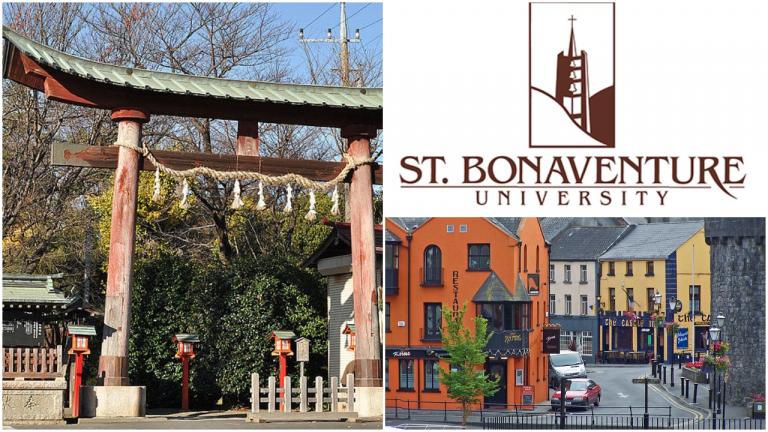 Pagan News
St. Bonaventure University Asks Judge to Dismiss Lawsuit from Wiccan Professor
Legal Insurrection
St. Bonaventure University is arguing a Wiccan professor's discrimination lawsuit should be thrown out, saying she waited too long to file her complaint…
'Wishing tree' falls under the weight of visitors' relics
Independent.ie
'Wishing trees' at a Co Meath heritage site are falling from the weight of underwear, handcuffs and plastic relics which are being hung from their branches, according to locals…
Meet the first Norse Heathen airman to grow a beard in the Air Force
Air Force Times
Sopchak, a 28-year-old aerospace ground equipment craftsman at Hill Air Force Base in Utah, on July 8 become the first airman to get approval to wear a beard in accordance with his Heathen faith…
Belly dancing, Morris dancers, meditation and Tarot readings at Stonham
Stowmarket Mercury
Gone to Earth is billed as a blend of paganism and folk culture, and takes place on Saturday and Sunday, July 20 and July 21…
Gothic Morris dancers, tree people and even some elves
Easton Caller
Celebrations erupted in today as members of this year's Pagan Pride parade took to the streets and enjoyed the glorious sunshine…
21st-century druids: No animal sacrifices, but connected to community, history
Cronkite News
Bailey is a 21st century druid. He doesn't sacrifice animals or worship nature, and he has nuanced beliefs about an afterlife…
'Waking The Witch' Author Pam Grossman On Why Witches Are Having Such A Huge Cultural Moment
Bustle
Many women are justifiably angry, and so what if they just want to hang with their besties to binge-watch horror movies, eat cookies, brew potions, and hex the President?…
Why Pagans Don't Proselytize
Patheos Pagan: John Beckett
We giggle at the memes asking "have you accepted Pan as your lord and satyr?" but the idea of seriously having that conversation borders on nonsensical. I think it's worth exploring why that is…
Stop calling me a Satanist
Female First
I couldn't care less if you're scared of me, just don't tell me I worship Satan.
Shinto News
Kyoto Animation studio that popularised Shinto shrine hit by deadly arson attack
Japan Times
Places featured in the hit animation stories have become pilgrimage destinations for anime fans. Among them is Washinoniya Shrine in Saitama Prefecture, the setting for a scene in the TV animation series "Raki Suta" ("Lucky Star") based on comics by Kagami Yoshimizu…
Gion Festival kicks off with Yamahoko parade
The Japan News
Twenty-three Yamahoko floats, known as "moving museums" because of their elaborate decorations, paraded through central Kyoto on Wednesday as a highlight of the annual Gion Festival, one of the three most famous festivals in the nation…
Kyoto has a shrine that's supposed to make you rich, so our reporter Mai tested its power
SoraNews24
Mikane Shrine is supposed to be able to make you rich. Even the kanji characters for Mikane, 御金, can alternately be read as "okane," the Japanese word for "money."…
Lost Art: the mysterious allure of Japan's Three Sacred Treasures
The Art Newspaper
Does the imperial collection really include a mirror of wisdom, a sword of valour, and a jewel of benevolence gifted from the gods?…
Religiosity of Japanese aesthetics
Inquirer
The Japanese way of building takes into consideration the people's beliefs. Shintoism and Buddhism, Japan's major religions, are both reflected in their built forms
Other News
Petition To Install Statue Of Irish Goddess In Athlone
Midlands 103
Proposals to install a statue of a Greek god in Athlone are being criticised for failing to Ireland's own heritage…
Swaziland Bans Witchcraft And Magic Competition
The African Exponent
The competition was to be in Manzini, as organizers promised a spectacle in the southern African country ruled by King Mswati III, one of the world's last absolute monarchs…
New Neolithic Burial Mound Found in Anglesey
The Wild Hunt
Archaeologists are excavating a 4,000-year-old burial mound on the Isle of Anglesey…
Did Stonehenge's Builders Use Lard to Move Its Boulders Into Place?
Smart News
Animal fat residue found on ceramic vessels suggests the ancient Britons who built the monument greased their wooden sledges with lard…
Egypt to restore Tutankhamun's golden-plated coffin
The National
Experts have begun restoration work on the golden-plated coffin of Egypt's boy-king Tutankhamun for the first time since the discovery of the tomb in 1922, the Egyptian Ministry of Antiquities said on Wednesday…
Cameroonian Bishops condemn Freemasonry, Rosicrucianism, and witchcraft
FSSPX.News
The National Episcopal Conference of Cameroon (CENC) has invited Catholics to fight against Freemasonry, Rosicrucianism, and witchcraft….
Moon spell: humanity's love affair with our silver satellite
The Herald
Humanity was captivated by the Moon long before the Apollo 11 module touched down on July 20, 1969…
The Moon in art: 10 artworks to celebrate 50 years since the moon landings
Evening Standard
To mark moon-mania, we've collected together some of those artworks from across the centuries…
Why Prehistoric Venus Figurines Still Mystify Experts
Artsy
Dating as far back as around 40,000 B.C.E., the prehistoric statues have been touted as some of the earliest-known examples of figurative art worldwide. Yet they're shrouded in mystery, and their interpretation has been influenced by over a century of cultural projection…
India: Two women among four killed on suspicion of black magic in Jharkhand's Gumla
Zee News
A group of 10 to 12 masked men reportedly thrashed the four persons to death after suspicions that the two women victims were involved in black magic…