Top stories in Paganism and Shinto this week:
National Trust aware of Neo-Nazi Odinist groups using ancient sites
Druids strip Queen of honorary title because she doesn't speak Welsh
Water channel believed used in ancient emperors' rituals found at Nara garden ruins
Read more below…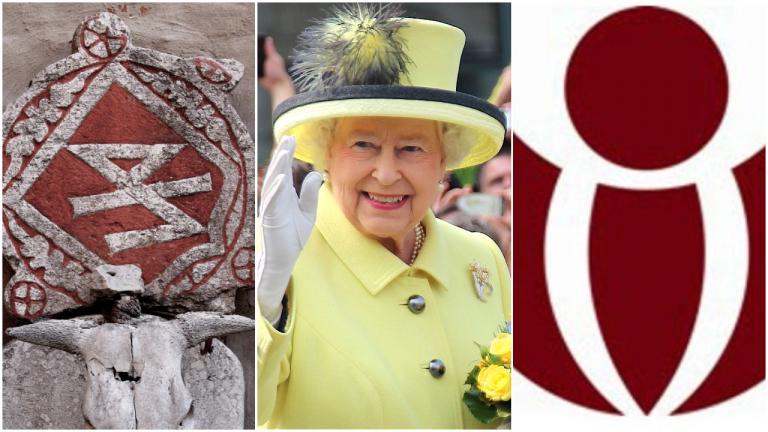 Pagan News
National Trust to respond to Neo-Nazi Odinist groups using ancient sites
The Telegraph
The National Trust is to step up security after an investigation by the Telegraph has revealed that neo-Nazi Odinists are conducting rituals at their historic sites…
Druids strip Queen of honorary title because she doesn't speak Welsh
Mail Online
The Queen has been 'excommunicated' from the druidic order the Gorsedd of the Bards of Wales following a ruling in 2006…
Protest organised at HexFest
The Wild Hunt
Protestors have once again organized against HexFest, an annual event in New Orleans organized by Brian Cain and Christian Day of the Hex: Old World Witchery store in New Orleans…
Museum of Witchcraft in Cornwall offers artist's residency
The Wild Hunt
The Museum of Witchcraft in Boscastle is currently opening up a residency for artists who wish to produce work inspired by its archives…
WITCHES: An exhibition of the photographs by William Mortensen
The Wild Hunt
Raymond Buckland's Museum of Witchcraft and Magick opened a new exhibition on August 3, 2019 titled "WITCHES: An exhibition of the photographs by William Mortensen."…
Pagans invite public to learn of their nature-honoring ways
San Francisco Chronicle
Pagan gatherings are scheduled for three parks in Southern West Virginia in coming weeks…
Whidbey pagans to show pride at festival
South Whidbey Record
A group will be adding a little pagan spirit to this year's Coupeville Arts and Crafts Festival…
Community invited to celebrate Vancouver Pagan Pride Day
Vancouver Courier
Vancouver's pagan community is inviting Vancouverites to celebrate an alternative kind of Pride this year…
Witches cast a spell over the Isle of Sheppey
Kent Online
Head witch Charlotte Clark and a dozen of her colleagues were summoning up the spirits at The Leas, Minster, on the Isle of Sheppey…
Clouties and "Cloutie pollution"
The Wild Hunt
A representative from Forestry and Land Scotland said that some of the "clouties" threatened the local eco-systems…
Monsters, men and magic: why feminists turned to witchcraft to oppose Trump
The Guardian
Whether it's hexing the president, chatting in WhatsApp covens or featuring in TV reboots, radicalised women have been finding strength in the ancient pagan arts…
We hung out with a professional witch who charges £120 a spell
Joe.co.uk
JOE met with Dee Johnson, a professional witch, to find out more about this phenomenon. She has been practising witchcraft since she was a teenager…
Shinto News
Water channel believed used in ancient emperors' rituals found at Nara garden ruins
The Mainichi
Seventh century Japanese emperors are believed to have performed religious services at a then-pioneering garden in this western Japan historical village situated south of the ancient capital of Nara, according to new findings…
'Temple and Shrine Treasures' exhibition to open at Kyoto National Museum
The Japan Times
To celebrate Kyoto's hosting of the International Council of Museums General Conference this coming September, the Kyoto National Museum has organized an exhibition showcasing specially selected masterpieces from the 6,200 works it currently houses…
11th LA Tanabata Festival Celebrates 'Romance In The Stars'
The Rafu Shimpo
This year the festival remembers Richard Fukuhara and Rodney Kageyama who were long-time supporters and contributors…
Female Shinto priests
Mimusubi
Apparently, in the late nineteenth century, there were female priests at some jinja…
Other News
Lancaster Museum explores 1612 Pendle Witch Trials
The Visitor
A new exhibition about the Lancashire Witches is on display in Lancaster…
Druid statue at Chichester park to be removed for repairs
Chichester.co.uk
The Coade stone figure of a druid, which has been in Priory Park since 1873, has recently suffered from weathering and vandalism…
Ancient Egyptian tomb filled with mummies 'cut into pieces by archaeologists'
The Sun
An ancient Egyptian tomb accidentally discovered during a police raid on an illegal excavation site will be relocated to a museum despite this decision sparking a wave of controversy…
New Stanford class examines the literary origins of fantastical creatures
Stanford News
In a new class, called Medieval Fantasy Literature, students examined the origins of dragons, witches and other fantastical creatures by reading a series of ancient works…
Tutankhamun's sarcophagus pictured outside tomb for first time ever – as experts race to save 'cracking coffin'
The Sun
King Tutankhamun's sarcophagus has been pictured outside his tomb for the first time since its discovery 100 years ago.
Japan's Empress Emeritus Michiko diagnosed with early-stage breast cancer
Channel News Asia
Japan's Empress Emeritus Michiko is to have surgery after being diagnosed with an early-stage breast cancer, public broadcaster NHK said on Friday…
Funds raised to help preserve trees damaged by atomic bombing in Nagasaki
The Japan News
Donations are pouring in from around the country to pay for protecting trees in Nagasaki that bear the scars of the atomic bombing, in part thanks to the efforts of singer Masaharu Fukuyama, 50…
Tourists flock to Uluru as climbing ban looms
The Japan Times
In the lead-up to the ban, visitor numbers to Uluru-Kata Tjuta National Park have surged as tourists rush to make the climb while they still can…
Viking drinking hall discovered in Scotland
Stuff.co.nz
Archaeologists have found what could be a Viking drinking hall during a dig on a Scottish island…
Spooky tales from the dead abound over Bon season
The Japan Times
"Actually I was wavering over whether or not to publish this story," writes Kyoto-based compiler Nobuo Yuki in "Wailing of a Restless Ghost."….
Why did superstitious Scots hide children's shoes in chimneys?
Scotsman
Hiding a shoe within the house has been a superstitious practice for centuries, but why?…
Witch-hunting still claims lives in rural India
Global Voices
According to police data published by The Times of India, witch-hunting in Jharkhand has claimed 123 lives from May 2016 to May 2019…
Alice Kyteler: The Kilkenny 'witch' condemned for sorcery
TheJournal.ie
Author Niamh Boyce spoke to us about her new book on the story…
Malawian man in Dowa burnt to death over witchcraft
Maravi Post
Angry villagers in Dowa burnt to death a man identified as Paulo Tokoma suspected of practicing witchcraft…
India: Man Killed in Jharkhand for Protesting Witchcraft Allegation against His Mother
News18
A man has been hacked to death in Jharkhand's Simdega district for protesting against allegations that his mother practised witchcraft, the police said on Friday…
Zimbabwe: Man assaults mother-in-law over witchcraft claims
Bulawayo 24
A Chipinge woman was assaulted by her son-in-law until she fell unconscious after she was accused of being a witch…
Two Assam women branded as 'witches', assaulted by tea garden workers
The New Indian Express
Two women in Assam were brutally beaten up by tea garden workers who branded the duo as witches…