Top stories in Paganism and Shinto this week:
Occult store defaced with neo-Nazi poster
"Rugby shrine" opens in Tokyo ahead of World Cup
3,000BC temple dubbed 'Spanish Stonehenge' appears after drought dries up reservoir
Read more below…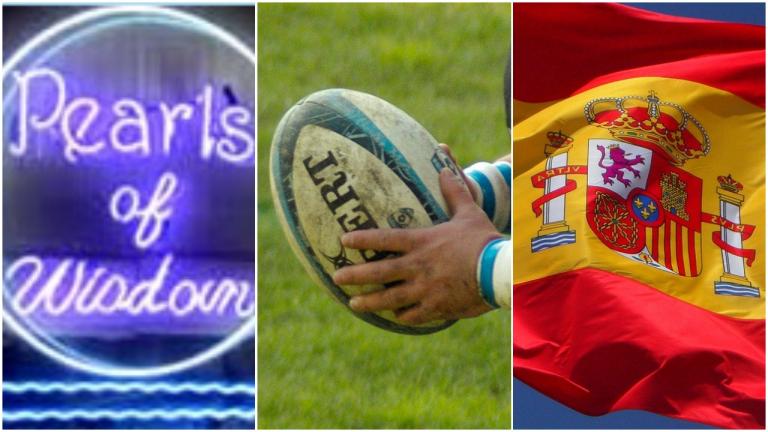 Pagan News
Occult store defaced with neo-Nazi poster
The Wild Hunt
A metaphysical store, Pearls of Wisdom found a disturbing poster promoting neo-Nazi propaganda taped to their front door Sunday morning…
William Mortensen's Beautiful Witches Portraits Now at Buckland Witchcraft Museum
Clevescene
If you are at all a fan of vintage Hollywood, photography, technique, history or just really want to see some fantastic portraiture, you will find it all in William Mortensen's Witches, now on view at the Buckland Museum of Witchcraft and Magick (2155 Broadview Rd.), in the Old Brooklyn neighborhood…
Rainforest Wildfires – A Pagan Response
Patheos Pagan: Martha Kirby Capo
The Amazonian Rainforest has been burning for weeks now at an unprecedented rate. What are we, as Pagans and Witches, going to do about it?…
Remembering Michael Thorn
The Wild Hunt
On the afternoon of August 16, 2019, family and friends quickly shared the news that Michael Thorn, Magus of Polyhymnia Coven, had joined the Ancestors earlier that morning…
Pagan leader helps Dayton heal
The Wild Hunt
TWH spoke with Luna Eclypse, who lives in Dayton and is heavily involved with the Pagan community as an organizer, tarot/runic reader, and sacred flames reiki healer. We asked her about how she and the various communities have been affected…
Brujx School Teaches Miami's Black and Brown Femmes the Healing Power of Decolonized Magic
Miami New Times
On her 13th birthday, when a hurricane hit the island, Santa believed the event was her initiation into the magical realms…
An Afternoon Visit To Ypsilanti's Pagan Shop District
Patheos Pagan: Gwyn
As a Witch, I cannot think of a better way to spend an afternoon than in a Pagan shop district perusing magickal items…
Autumn Equinox 2019: The science behind the changing seasons
The Telegraph
When leaves begin to fall, temperatures drop and days become shorter, it can only mean autumn is on its way.
Shinto News
"Rugby shrine" opens in Tokyo ahead of World Cup
Kyodo News
A special "rugby shrine" opened in the Marunouchi business district of central Tokyo on Tuesday, ahead of the Rugby World Cup in Japan starting in a month…
Japan's controversial Yasukuni Shrine vandalized by man claiming to be Chinese
The Japan Times
A man claiming to be Chinese was arrested for throwing a black ink-like liquid on a curtain at one of the buildings of Tokyo's Yasukuni Shrine, which honors Japan's war dead, the Metropolitan Police Department said…
Other News
Mystery sunken 3,000BC temple dubbed 'Spanish Stonehenge' appears after drought dries up reservoir
The Sun
Dubbed the 'Spanish Stonehenge', this collection of 144 standing stones may have once been a site of ritual worship…
"Religious Freedom" in Federal Contracts
The Wild Hunt
The proposed rules would allow some federal contractors to restrict their hiring to people with similar religious values and beliefs…
Mysterious centuries-old London Stone that 'protects the capital from destruction' baffles scientists
The Sun
A cryptic stone shrouded in mystery is one of London's oldest artefacts – yet scientists have no idea where it came from…
Why a book about witch trials feels weirdly relevant today
The Independent
Philippa Gregory's 'Tidelands' is a sobering reminder that fear of witches looked a lot like shorthand for the fear and loathing of women's bodies…
India: Witch 'Hunting' Toll Rate In Odisha: Four-A-Month In 2019
Odishatv
Odisha has witnessed at least four killings every month till date this year due to practice of witchcraft…
India: Double Murder Over Suspected Witchcraft In Odisha
OdishaTV
A youth and an elderly man accused of witchcraft were allegedly beaten to death in Nenkadapalli village under Bamebari police limits in Keonjhar district late last night…
Nepal woman forced to eat human excreta for 'practicing witchcraft'
Northeast Now
A woman in Nepal was allegedly forced to eat human faeces by a group of villagers accusing her of practising witchcraft…