As a Witch, I cannot think of a better way to spend an afternoon than in a Pagan shop district perusing magickal items. A "Diagaon Alley", ala Harry Potter, but for actual magickal practitioners and Pagans. Not that I have a lot of opportunity to indulge in such a venture. Salem is a bit of a trek. Imagine my suprised delight, however, when my family and I spent an afternoon in one such place not long ago.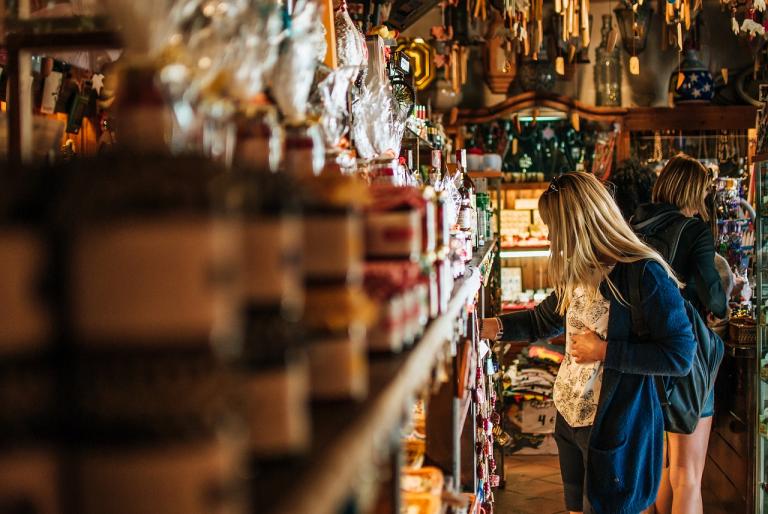 We were spending the afternoon in Ypsilanti, Michigan. Friends of ours own a Pagan store in the city, so we thought to drop by for a visit. What I did not know was the store next to our friend's is also a Pagan store. And the next store down is a crystal and rock store with a harmonious vibe. Located in an historic district, these three shops are part of the up and coming Huron Street.
Pronounced "ip-sil-ant-ee", and named for a hero in the Greek War of Independence from the Ottoman Empire, Ypsilanti, Michigan is the home of Eastern Michigan University. Located in Washtenaw County, Ypsilanti is located 6 miles (10 km) east of Ann Arbor and about 18 miles (29 km) west of the Detroit city limits. Ypsilanti's Huron street, and the business square of which it is a part, are a great destination when visiting the city.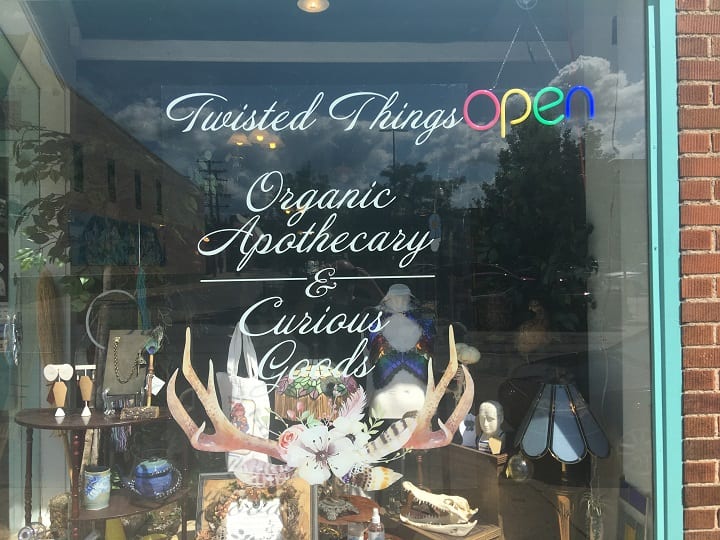 Our first stop of the afternoon was at Twisted Things, the home of Twisted Willow Soap Company, Poking Dead Things, Black Fox Apothecary and other wonderful vendors. You honestly have to go in and check them out because everything in that store is high quality. There are a large variety of one of a kind curious goods available. The store offers classes and there are plans for more to come. Additionally, the herbs and all of the bath and body products are made from organic ingredients. I don't know about you but that is important to me.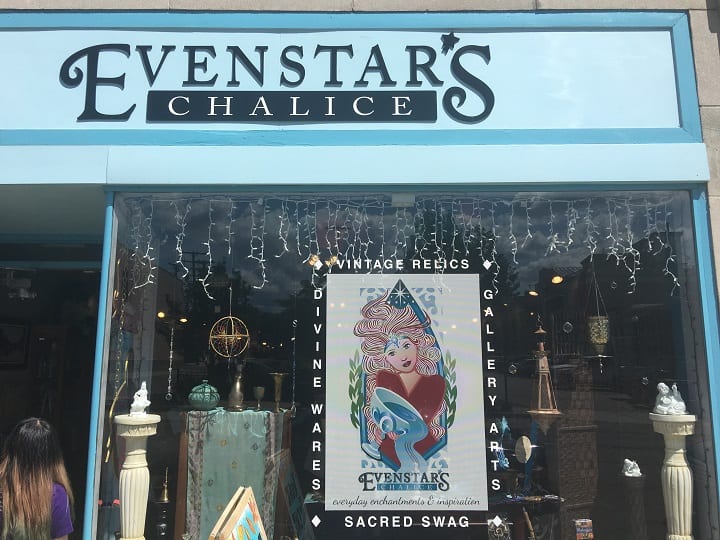 The cool thing is, if you cannot find what you are looking for at Twisted Things, the proprietors of Evanstar's Chalice offer another opportunity to acquire what you need. This is a Pagan store with a sense of goddess in every corner. The store is elegant, with beautiful and useful items for all purposes available. A couple of Psychic Mediums were available for appointments that day as well.
Here's the thing. There's not a lot of crystals or rocks at the two previous stores in the row. Why? Because World of Rocks has got it covered! From chips to large pieces, stunning jewelry and books, this store has a lot to offer those in search of the right stone and with prices for every budget. World of Rocks is a bit of heaven for Ode. We had a great time perusing their wares and have made purchase plans for our return. You gotta go with a plan, people. There is a lot to see and acquire from each store. So, be prepared to take your time and enjoy the shopping experience.
It's safe to say our friends love being a magickal/pagan presence in Ypsilanti. Morgana of Twisted Things hopes more Pagan and Witch friendly entrepreneurs will help these three businesses fill out the row. For my family, going to Ypsilanti's Huron Street is now like experiencing a tiny bit of the "Salem vibe" in a day trip. The combined energies of Twisted Things, Evanstar's Chalice and World of Rocks makes the whole street feel welcome to magickal practitioners and Pagans.
Once you've had fun visiting the three stores which make up Huron street's Pagan Shop District, walk across the street to Go Ice Cream. The staff is friendly. The flavors are amazing! My favorite's are a toss up between Local Honey (with bits of honey comb!) and Basil Mint Chocolate Chip. I had both plus Browned Butter. Yes. I had three scoops. Don't judge me. I couldn't choose.
Then, a few blocks away is where you will find Unity Vibration Kombucha Brewery. Visit their Triple Goddess Tasting Room to sample their beer or tea. Enjoy one of their refreshing beverages while listening to live music or chatting with friends. Normally, I don't like beer but will make an exception for Unity Vibration Kombucha Beer. All the flavors were good. Not to mention, singing bowls are played around the vats as part of the brewing process. Car loves that aspect of bringing literal good vibrations into their brews. And if the name of the brewery and tasting room hasn't clued you in, they are a Pagan owned business as well.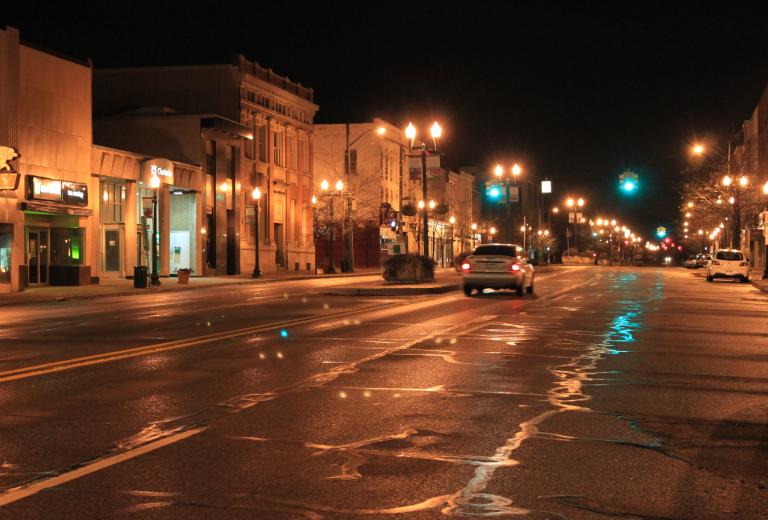 Last Friday, rather than posting a review, I shared my reflections following the Full Moon. So, I thought I'd give you the highlights of our trip to Ypsilanti's Huron Street today. We plan to return for future day trips for obvious reasons. The area has a great atmosphere, these stores have diverse wares without a great amount of overlap, we can enjoy the best ice cream in the city, and maybe check out the historic homes and sites as well. We will finish the day with delicious kombucha tea or beer while listening to whatever musician happens to be playing or chatting with the friendly folks who run/own Unity Vibration and the Triple Goddess Tasting Room. If you're ever in the Ypsilanti area, I highly recommend you do the same.