Top stories in Paganism and Shinto this week:
Egypt: Mummies pass through Cairo in ancient rulers' parade
UK: Ceremonial site discovered in Scotland
Japan: Suga eyes first visit to Grand Shrines of Ise as prime minister
Read more below…
*=Registration may be required.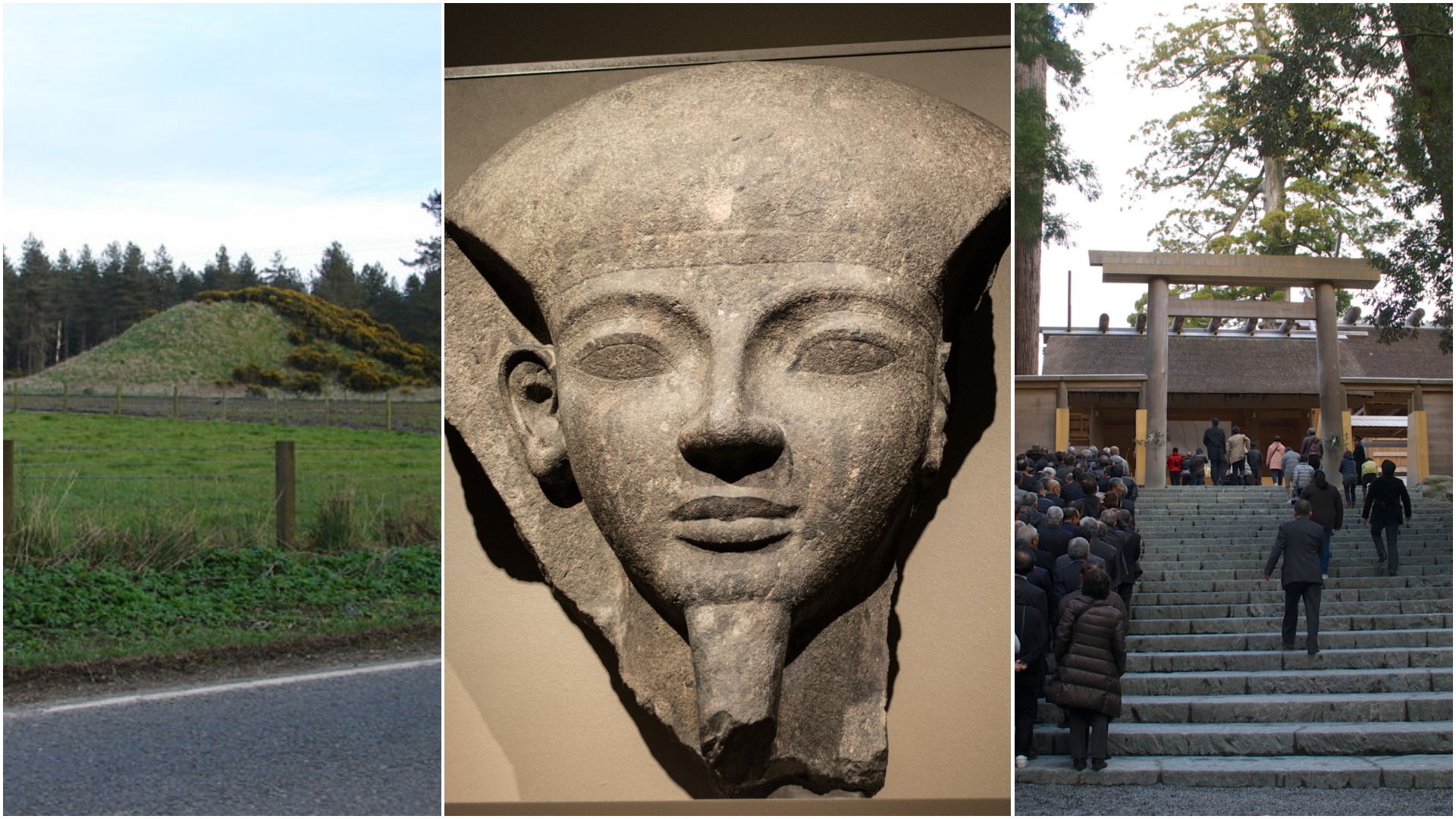 Pagan News
US: 'Practicing witchcraft' leads to arson arrest
Las Vegas Review Journal
A transient who has been arrested or cited at least 40 times in the Las Vegas Valley in the last eight years is now charged with first-degree arson after police say he started a fire at a northeast valley department store while "practicing witchcraft."…
How pagan-folk mystics Wardruna are bringing the old ways back
Metal Hammer
Wardruna may have soundtracked the TV show Vikings, but their music goes deeper than battleaxes and longship…
Trio of trans 'cooking witches' brew vegan flavor in authenticity of collective ingredients
Startland News
Identifying as "cooking witches" means cooking with intention, Metta said…
Pagan values do not align with the alt-right
North Texas Daily
Unfortunately, some alt-right extremists have tried to find a place in the pagan community, even after attacking the core values and corrupting the sacred symbols. Paganism is a broad belief system with diverse paths, but most of us agree on one thing: there is no room for bigotry and discrimination…
UK: Pagans across Kent celebrate Easter's roots in Ostara rituals
Kent Online
As chocolate eggs line the shop shelves across Kent this weekend, some will instead be celebrating Easter's pagan roots…
Shinto News
Suga eyes first visit to Grand Shrines of Ise as prime minister
The Japan Times
Prime Minister Yoshihide Suga is considering visiting the Grand Shrines of Ise in Mie Prefecture later this month for the first time since he took office last September…
Returned torii – New gates of hope
NHK World
When the March 2011 tsunami devastated Japan's northeast, one Shinto shrine's sacred torii gates were swept away. But their beams drifted across the Pacific, washing up in Oregon. Well-wishers in the US worked passionately to return them home, where they were reconstructed…
Firebombs found in underground tank at west Japan shrine may be linked to WWII air raid
The Mainichi
Fourteen unexploded firebombs were found in a fire cistern on the grounds of a small shrine in the southwestern Japan city of Fukuoka in late March, and interviews with residents around the area have shed light on a possible connection dating back to air raids which intensified at the end of the Pacific War…
Who decides?
Mimusubi
Who gets to decide whether someone may practise Shinto, and whether they are doing it right? This is, it turns out, a really hard question.
Climate crisis 'likely cause' of early cherry blossom in Japan
The Guardian
Japan's famous cherry blossoms have reached their flowery peak in many places earlier this year than at any time since formal records began nearly 70 years ago, with experts saying the climate crisis is the likely cause…
Other News
Egypt mummies pass through Cairo in ancient rulers' parade
Egyptians have been witnessing a historic procession of their country's ancient rulers through the capital, Cairo…
BBC
UK: Ceremonial site discovered in Scotland
The Wild Hunt
Archaeologists working on the site – a process which began in 2012 – have uncovered what they believe to be a ceremonial site on the scale of the Ness of Brodgar in Orkney or even Salisbury Plain…
UK: Experts trace links between hare goddesses worshipped for thousands of years
Mirage News
Researchers working on a University of Exeter-led project to trace how Easter customs began, how the hare and rabbit came to be linked with the festival, and the animals and festival were imported to Britain, believe the goddesses were created and worshipped as a way for people to express concerns about violence…
Suez canal chaos & two other disasters in Egypt blamed on 'Pharaoh's curse' over plan to move Ramesses II's body
The Sun
A series of unfortunate incidents in Egypt including the Suez Canal chaos and a train crash that killed 32 have been pinned on the so-called curse of the Pharaohs by superstitious social media users…
'Witch Hunts' Past & Present
Ghana: Alleged 'witches' have limited access to justice, survey reveals
Modern Ghana
A survey by Songtaba, a women advocacy non-governmental organization (NGO), has found out that inmates of alleged 'witch camps' in the Northern Region, have limited access to justice when accused of being 'witches'…
Nigeria: I regret taking my pastor's advice, woman who killed mum over 'witchcraft' says
Nigerian Tribune
Blessing Jimoh confessed to killing her mother with a cutlass following the 'revelation' by her Pastor that her mother was a 'witch' and responsible for her insanity…
India: Man killed in Jharkhand on suspicion of 'witchcraft'
DT Next
A 70-year-old man was axed to death on charges of 'practicing black magic' in Jharkhand's Gumla district…
Zimbabwe: Murehwa man kills mother, uncle over 'witchcraft'
ZimEye
A man from Murehwa reportedly killed his mother and his uncle last week as he was accusing them of 'witchcraft'…
India: 'Sorcery' – Man assaulted; face smeared with feces
The Pioneer
A person was attacked by villagers and his face was smeared with feces over suspicion of 'practising sorcery' at Sirabahal village under Gudbhela block in Balangir district…
South Africa: Covid-19 and TB Latest – Don't let 'witchcraft' fears prevent treatment
The South African
Natal Health MEC Ms Nomagugu Simelane has urged people who have TB or Covid-19 symptoms not to waste time by suspecting others of 'bewitching' them but to rather seek treatment early in order to improve their chances of survival…
UK: Top Dundee-based lawyer fighting for victims of Scotland's witch mania
The Courier
When Dundee-based Claire Mitchell QC and Newport writer Zoe Venditozzi launched their Witches of Scotland (WoS) campaign on International Women's Day last year, its aims were to secure a legal pardon, an apology and a national monument for the thousands of people – mostly women – that were convicted of witchcraft and executed in Scotland between 1563 and 1736…
UK: The dark side of Essex's history where dozens of 'witches' were hanged and imprisoned
Essex Live
Between 1570-1609, 53 Essex 'witches' were hanged against a total of 64 executions across all the home counties…