Top stories of the week in Paganism and Shinto:
UK: Cornwall Christian leaders object to Earth Goddess statue
'Spanish Stonehenge' dating back 7,000 years emerges as water levels recede
Japan: Kyoto bonfire ritual's flaming characters burn in full for 1st time in 3 years
Read more below…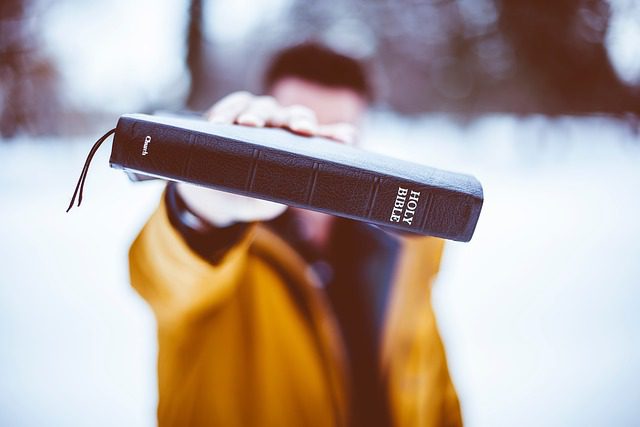 *=Registration may be required.
Pagan News
UK: Cornwall religious leaders object to Earth Goddess statue
BBC
Religious leaders in a Cornish town have called for a statue to be removed or for its name to be changed because of its "spiritual significance"…
Ireland: Pagan druids linked with Facebook post targeting Offaly Minister
Offlay Live
A picture posted on Facebook depicting sods of turf arranged to spell the words 'F… u Hackett' is associated with a social media page in the name of two Roscommon-based druids…
Empowered by magic: The Christians and "nones" exploring witchcraft
Religion & Politics
"Witchcraft remains fraught for many Christians exploring it. But there also exists a pride in witchcraft's perennial reputation as the practice of those who are othered by mainstream culture because of their gender, sexual identity, or race."….
"Stealing from others:" The continuing plagiarism of Pagan books
The Wild Hunt
In the beginning of August, Mat Auryn tweeted that he had found large portions of his book, Psychic Witch in an independently published book on Amazon titled, Awakening Your Witchy Intuition & Psychic Abilities by an author named, "Glinda Porter."…
US: The Purple Door settling into new location
Minot Daily News
Local witch Selena Drake moved her metaphysical shop, The Purple Door, into the Allure Studio building on Broadway in February, maintaining the only storefront for Wiccan and pagan practitioners in the Magic City to purchase the wares and resources for their craft…
UK: Meet the Plymouth Witch helping bring spiritual community together 
Plymouth Live
Macy Ivan, 22 runs her own business in Plymouth Market, and describes herself as an 'eclectic witch'…
Witchcraft helps me cope with anxiety — & it's cheaper than therapy
She Knows
As a person who's suffered from anxiety and depression, I've searched for many different ways of trying to find peace, yet remained ultimately unsuccessful until I delved deep into witchcraft…
Why were Aleister Crowley and witchcraft so prominent in counterculture?
Far Out
When KISS rose to prominence in the second half of the 1970s, a rumour came to the fore that Gene Simmons actually had the tongue of a cow…
Aleister Crowley was even more beastly than we'd imagined
The Spectator*
His sexual adventures had a very dark side, Phil Baker reveals…
Shinto News
Japan: Kyoto bonfire ritual's flaming characters burn in full for 1st time in 3 yrs
The Mainichi
Bonfire displays on the hillsides surrounding Kyoto were shown in their complete form for the first time in three years at the Gozan Okuribi ritual on the evening of Aug. 16…
Majority of Japanese show scant interest in established religion
Japan Today
Compared with 20 or 30 years ago, the numbers of adherents of mainstream Shinto and Buddhism have undergone a considerable decline, a "drifting away from religion," so to speak….
Column of water erupts from shrine grounds in Hokkaido
NHK World
Experts suspect a build-up of underground natural gas may be responsible for a vast jet of water gushing from the earth at a shrine in Japan's northernmost prefecture, Hokkaido…
Lanterns light up shrine in Japan's ancient capital Nara during annual ritual
The Mainichi
The Shinto "Chugen Mantoro" ritual is held every summer during Japan's Obon holiday to pray for people's good health, the well-being of ancestors, and various other wishes…
Red-haired 'ogre' scares children to tears in west Japan festival
The Mainichi
A unique festival featuring a red-haired "oni," or ogre, was held at a shrine in this west Japan town on Aug. 16, with the monstrous figure praying for blessings and good harvests while scaring young children to tears…
Prayers for Ukraine at Yasukuni Shrine on the 77th anniversary of the end of World War II
Japan Forward
Despite sweltering weather, thousands of people flocked to the Yasukuni Shrine to commemorate peace and pay respect to those who died in past wars…
Other News
'Spanish Stonehenge' dating back 7,000 years emerges as water levels recede
ITV
A summer of heatwaves and the worst drought in decades for rural Spain, has revealed a prehistoric stone circle in a dam whose waterline has receded…
Turkey: Statuary heads of Greek hods unearthed in ancient city of Aizanoi
Greek Reporter
The sculpted heads of Greek gods Aphrodite and Dionysus were recently unearthed in the ancient city of Aizanoi in western Turkey…
5,000-year-old goddess idol found in Turkey's Izmir
Daily Sabah
Believed to represent a plump goddess, the artifact was found in Yeşilova mound, the oldest human settlement area in the western province of Izmir where nearly 200 findings are unearthed every year…
US: Getty Museum will return Orpheus and the Sirens to Italy
The Wild Hunt
The J. Paul Getty Museum announced that it is returning a group of sculptures known collectively as the Sculptural Group of a Seated Poet and Sirens, but better known as Orpheus and the Sirens, that had been illegally excavated and exported from Italy…
Nigeria: the ancient grove where Yoruba traditions are reborn
The Guardian
A centuries-old festival on the banks of the Osun River in Nigeria has seen prayers answered down the ages. Now it faces a modern challenge – pollution…
UK: Stars come out for East Lancs witches world record bid
Lancashire Telegraph
An all-star line-up will be rooting for a world record bid to assemble the most witches in one spot – in the shadow of Pendle Hill…
Studies suggest spiritual practices may prompt people to get off the mat and engage
Religion News Service
Criticism of spirituality as inherently selfish may be overblown, according to two new studies that suggest people who are spiritual but not religious are civically and politically engaged…
The mysteries of Mithras
The Past
Sculpted scenes of the youthful Mithras slaying a bull have been found across the Roman Empire, offering an image of a god that is unlike other deities in the Roman pantheon…
'It's so alien, I've never heard anything like it': folk collective Heilung on recording the world's oldest song
The Guardian
Ever since the Germanic-Nordic group met at a Viking re-enactment society, they have aimed to 'amplify history' – powered by lavish costumes and knowing theatricality…
'Witch hunts' past and present
UK: Peebles memorial for those executed for witchcraft edges closer
Peeblesshire News
Organisers of a memorial to honour people in Tweeddale executed accused of witchcraft are hoping the project is on the "home straight"…
Malawi: Villagers destroy property worth K5.4 million over 'witchcraft' accusations
Malawi24
Villagers in Dowa have damaged property worth K5.4 million including two maize milling machines after accusing the owner of killing a young man through 'witchcraft' and keeping him in the maize mill…
South Africa: Four men jailed for killing old woman 'suspected of witchcraft'
Sunday World
The Eastern Cape High Court has found four men guilty of killing a 92-year old woman they accused of 'witchcraft'…
India: 19 women in tribal village are in jail for 'witchcraft killings'
Hindustan Times
As per the latest available data of National Crime Records Bureau, 590 people, mostly women, were killed on allegations of 'practicing witchcraft' between 2001 and 2020..
Nigeria: Witch persecution and rescue in Benue State
Opinion Nigeria
In addition, western churches and governments are issuing public pardons, and apologies for their role in the persecution of alleged witches centuries ago…
UK: The grim story the Highland Witch Trials to be told at Nairn Museum
The Inverness Courier
As part of Scotland's 'Year of Stories' 2022, Nairn Museum's final exhibition of the year will be 'Isobel Gowdie, The Witch of Auldearn'. The exhibition will run from August 27 until October 31 and will tell the story of Isobel Gowdie and the Highland Witch Trials…
UK: Chester's dark past revisited with grim tales of witch trial 'frenzy' and being 'pressed' to death
Cheshire Live
A total of 32 'witches' were executed in Chester at the height of the witch trials in the 1650s and 1660s…