Top stories of the week in Paganism and Shinto:
Christians accuse Disney of indoctrinating children into witchcraft, sacrifice with 'Hocus Pocus'
Czech Republic: Stone age structure found near Prague older than Stonehenge
Statue of young Hercules unearthed in Philippi, Northern Greece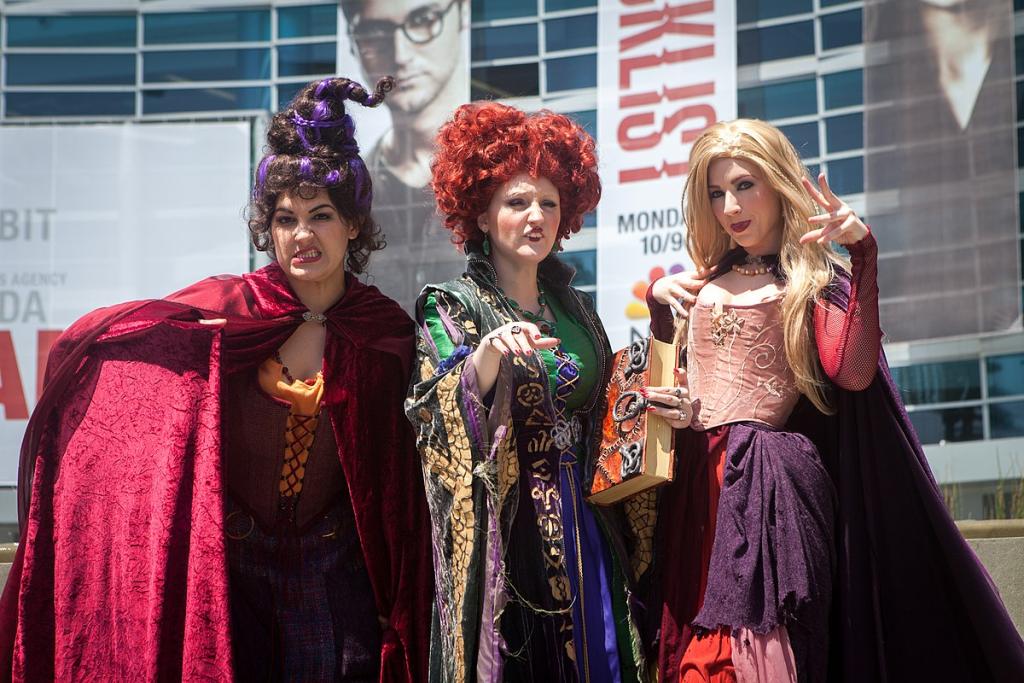 Read more below…
*=Registration may be required.
Autumn Equinox Coverage
UK: Druids gather on Primrose Hill to mark end of summer
The Independent*
Members of the Druid Order, dressed in white, took part in a ceremony to mark the end of summer and the start of autumn…
As Pagans celebrate autumn equinox, some question why Mabon is its symbolic deity
Religion News Service
While the Mabon, like the other seven sabbats on the Wheel, is informed by older agricultural practices, its name is not so old…
Spiritual meaning of the autumn equinox 2022
HITC
Scientifically, the Autumnal Equinox occurs when the Sun is exactly above the Equator, which means the day and night are exactly the same length…
Meaning behind the pagan autumn equinox festival explained and what celebrations involve
iNews
The pagan festival of Mabon is marked on the autumn solstice, which this year falls on Friday 23 September…
Autumn Equinox marks solemn change of seasons
Greek Reporter
In Greek mythology, the Autumn equinox (which occurs on Wednesday) marks the return of the goddess Persephone to the underworld for three months, where she is reunited with her husband, Hades…
How to celebrate the Autumn Equinox – from all-things apple to creating your own Mabon altar
Metro
We're here to help with your need-to-know guide to all things equinox, from what and when it actually is to how to best celebrate it…
Even non-Wiccans can celebrate Mabon, the 'pagan thanksgiving'
How Stuff Works
If you love all things autumn — "leaf peeping" the fall foliage, picking apples, decking out your front stoop with gourds and corn stalks — then you might want to add another holiday to the calendar…
Pagan News
Banned books include regular list of Witchcraft titles
The Wild Hunt
PEN conducted a survey to document the decision to ban books in school libraries and classrooms in the United States over a 9-month period from July 1, 2021, to March 31, 2022…
Hong Kong witchcraft-themed art exhibition looks at magic in modern world to overcome contemporary problems
South China Morning Post
'Witches Own Without (W.O.W.)' at Current Plans focuses on magic surrounding us in the modern world, from technology to female empowerment and beyond…
US: A growing Pagan community in Spokane as festival draws more than 800 people
Spokane Favs
Back in 2018, Heatly and two friends, Kohanna Richardson and Selene Blackstar, dreamed of a Pagan Pride event in Spokane…
The future of religion in Britain: a rise in Islam as Christianity declines. And then there's magic …
Religion Media Centre
A leading academic predicts Britain will see the continuing decline of Christianity, the resurgence of fundamentalism, the rise of non-religion, the emergence of British Islam and a flourishing interest in "magic"…
US: Amid historic drought, more are turning to an ancient practice in their quest for water
Boston Globe
Scientists scoff, but dowsers insist their forked sticks really work…
US: 'I'm a modern Day witch'
Newsweek
I began to suspect I was a witch very early on in my childhood…
Shinto News
A Shinto shrine's storytelling strategy
Practical Theology
Shrines have promoted a homogeneous and unusual approach to life rituals in response to the social conditions of a growing population…
Down the steps to Kusabe Yoshimi, one of Japan's three great "descending shrines"
SoraNews24
We visit this unusual shrine in a Kumamoto canyon and drink its water of eternal youth…
Exploring Japan: Kushihiki Hachimangu Shrine, a power spot near Misawa Air Base
Stars and Stripes Japan
Kushihiki Hachimangu is about a 40-minute drive from Misawa Air Base and is one of the oldest Shinto shrines in the region…
Other News
Czech Republic: Stone age structure found near Prague older than Stonehenge
Greek Reporter
Archeologists near Prague have discovered the remains of a Stone Age structure that predates Stonehenge and even the Egyptian Pyramids. The structure is an enigmatic complex known as the roundel…
The impressive statue of young Hercules unearthed in Philippi, Northern Greece
Arkeonews
A larger-than-life youthful Hercules statue dating to the 2nd century A.D. have been found in the ancient city of Philippi in northern Greece….
UK: National Highways defends its A303 Stonehenge tunnel plans
Ground Engineering
National Highways has pushed back against recommendations made by Unesco that the road operator make "substantial" amendments to its A303 Stonehenge tunnel plans…
'Restoring the river': why Kenyans are returning to precolonial spirituality
The Guardian
From TikTok videos to traditional songs and stories, Kikuyu cultural beliefs and practices suppressed under 19th-century colonialism are seeing a revival…
The mysterious history of druids, ancient 'mediators between humans and the gods'
Live Science
Who were the druids, the mysterious religious elite of the ancient Celtic world?…
Dangers in the trade of wild herbs and plants
The Wild Hunt
Earlier this year a report that was compiled and released in a joint effort by the Food and Agriculture Organization of the United Nations (FAO), TRAFFIC, and the International Union for Conservation of Nature Species Survival Commission Medicinal Plant Specialist Group (IUCN SSC MPSG), highlighted 12 wild plants that are at the most at-risk of environmental impacts and the exploitation of the workers who harvest them…
'Witch hunts' past and present
Christians accuse Disney of indoctrinating children into witchcraft, sacrifice with 'Hocus Pocus'
Inside The Magic
A viral Facebook post suggests Christians avoid Hocus Pocus and its upcoming sequel, claiming Hollywood is trying to indoctrinate children into witchcraft…
India: 80-year old killed for 'witchcraft' in Dienglieng
Highland Post
An 80-year old man was killed on suspicion of 'practicing witchcraft' in Dienglieng village under East Khasi Hills district…
India: 70-year-old woman dragged out of house, beaten to death over 'witchcraft'
National Herald
A 70-year-old woman was beaten to death in Jharkhand's Garhwa district by villagers who claimed that she 'practiced witchcraft', police said on Tuesday…
India: Woman thrashed over 'witchcraft' suspicion in train, video goes viral
Ommcom News
Video of a woman being thrashed inside a running train over suspicion of being a 'sorcerer' has gone viral…
Witchcraft suspicion: Family seeks security in Odisha, India
Bharat Times
A family living in Kalahandipada village of Rayagada district has sought protection from the district administration after receiving threats from locals, who suspect the family to be 'practising witchcraft' which resulted in the illness of a girl living in the same village…
Kenya: Woman and daughter persecuted as 'witches', forced to stand on grave
Capital News
Sarah Moraa recalls horrifying scenes on the night of 4th September when she was beaten and tied alongside her daughter before they were forced to stand on the fresh grave as people took photos while tormenting them for allegedly being 'witches'…
UK: 'Witch trial victims should never be forgotten', says Pitlochry theatre Maggie Wall actress
The Courier
Michael Alexander speaks to actress Blythe Jandoo who stars as Maggie in a new monologue – now entering its final week at Pitlochry Festival Theatre and inspired by a local monument…
A brief history of calling women witches
Literary Hub
Eleanor Herman on the patriarchy's timeless demonization of powerful women…