Top stories of the week in Paganism and Shinto:
UK: Yorkshire's 'Stonehenge of the North' gifted to the nation
US: Connecticut families seek exoneration of relatives convicted of witchcraft centuries later
Nara's sacred deer differ genetically from others in Japan
Making Brigid's Crosses in schools is "not appropriate"- Atheist Ireland
Read more below…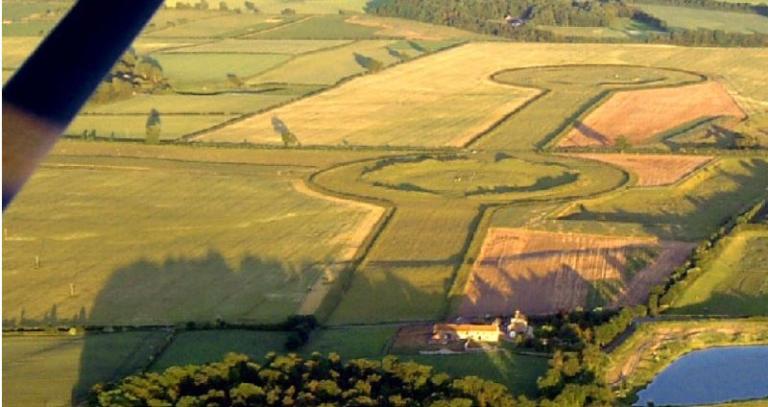 *=Registration may be required.
Imbolc & Setsubun Coverage
Making Brigid's Crosses in schools is "not appropriate"- Atheist Ireland
NewsTalk
Making Brigid's Crosses in schools is not an "appropriate" tradition to teach children in a multicultural society, Atheist Ireland has said…
Ireland: St Brigid's Day: Celtic Goddess to be celebrated in Kerry as pictures show traditional festival preparations
Independent.ie
The annual Biddy's Festival takes place in Killorglin, and while this is the first year that St Brigid's Day is a national holiday, the date has been marked in style in mid Kerry for a few hundred years…
Brigid was no 'ordinary woman, but a goddess and a saint'
Echo Live
Dr Jenny Butler, Lecturer in the Study of Religion, School of Society, Politics and Ethics, College of Arts, Celtic Studies and Social Sciences, University College Cork, looks at stories and symbols associated with goddess Bríd and St Brigid…
Bursting back to life — and celebrating St Brigid's Day
Irish Examiner
St Brigid's Day falls on the pre-Christian Imbolc, the midpoint between the astronomical winter solstice and the astronomical spring equinox…
Saint, goddess, abortionist: Will the real Brigid please stand up?
Irish Examiner
Today is St Brigid's Day as we have always known it, but next Monday, depending on your line of work, you may be enjoying an extra day off thanks to our new public holiday of the same name…
How to celebrate and enjoy Imbolc, the pagan festival marking winter's end
Metro
Imbolc is a pagan holiday celebrated from February 1 through sundown February 2, marking the start of the end of winter, or precisely the halfway point between the winter solstice and the spring equinox…
Imbolc: How to celebrate the festival which marks the end of winter?
The Economic Times
A pagan celebration called Imbolc is observed from February 1 to sunset on February 2 which marks the beginning of the end of winter or, more specifically, the midpoint between the winter solstice and the spring equinox…
Has Spring sprung now that Imbolc has arrived? Evelyn Cusack explains
Newstalk
Today marks the ancient Celtic festival of Imbolc – the beginning of Spring – but are we actually there yet?…
How Groundhog Day originated as an ancient astronomy holiday
MLive
Pennsylvania's Punxsutawney Phil has been predicting spring's arrival every February 2 since 1887 — but the origins of Groundhog Day date back long before that…
'Setsubun' bean-throwing festival held across Japan
Japan Today
Events marking Setsubun, also known as the bean-throwing festival, were held across Japan on Friday…
Maiko entertainers in Kyoto throw beans in Setsubun event
NHK World
In Kyoto, geisha apprentices called maiko have taken part in a traditional bean-throwing ceremony for the first time in three years…
Kabuki star joins bean-tossing festivities in Fukuoka
The Mainichi
A famous Kabuki actor took part in a bean-throwing ceremony in this southwestern Japan city to mark the traditional festival of Setsubun on Feb. 3…
Setsubun beans can pose choking hazard for kids, agency warns
The Asahi Shimbun
Authorities are reminding parents and teachers of the danger of giving children beans and nuts at setsubun events on Feb. 3, warning that it could lead to fatal choking…
A soybean this day keeps the devil away
Slurrp
What's the best way to get rid of a demon? Forget an exorcist, and simply pelt the evil spirit with roasted soybeans instead…
Risshun (Beginning of Spring)
Nippon.com
Of the 24 traditional solar terms, Risshun, meaning the "beginning of spring," is considered the start of the year…
Spring traditions in Japan
Stars and Stripes Okinawa
During your time in Japan, you might have noticed that we have many traditions to go with every one of the four seasons…
Other Pagan News
UK: Yorkshire's 'Stonehenge of the North' gifted to the nation
BBC
Two huge Neolithic monuments in Yorkshire which have been described as "the Stonehenge of the North" have been gifted to the nation…
After 100 years of whitewashing, Brazil will depict the goddess Iemanjá as black
Refinery29
This February 2, Maria, a cultural producer, and her work partner Jamile Coelho, a filmmaker, hope that the historical whitewashing of Iemanjá will no longer go unnoticed…
UK: Mummified cats, potion bottles and witch amulets: inside Scotland's new museum of witchcraft
Metro
The museum features objects dating from the 17th century to the modern day which reflect the beliefs and practice of Magic, spiritualism and the occult…
UK: Ghost hunters uncover 'witches house' on busy city centre street
Liverpool Echo
A popular city centre attraction that hundreds pass every day has a surprisingly "spooky" history…
UK: Emmerdale's Bernice Blackstock actress Samantha Giles is a witch in real life
Liverpool Echo
Samantha Giles shared her supernatural talents as she talked about being a witch on today's Loose Women…
UK shop selling 'dead animals' popular with 'druids and witches'
Daily Star
The Raven and Broomstick was founded by Lilly Stregheria five years ago after she spent 30 years collecting an vast array of oddities at markets and car boot sales…
Exploring the links between queer culture and witchcraft
GCN
We explore the healing community, rituals, and the intoxicating freedom of this intuitive practice…
The smell of magic
The New York Times*
A new crop of scents reference long-held beliefs about the connection between perfume and the supernatural…
Chasing away winter's evil spirits: Bulgaria's traditional masquerade festival
Radio Free Europe
The "Surva" International Festival of Masquerade Games attracted visitors from across Europe to the Bulgarian city of Pernik…
Psychadelic churches in US pushing boundaries of religion
AP
The rising demand for ayahuasca has led to hundreds of churches like this one, which advocates say are protected from prosecution by a 2006 U.S. Supreme Court ruling…
Other Shinto News
Protected for over 1,000 years, Nara's sacred deer differ genetically from others in Japan
The Mainichi
The deer inhabiting Nara Park, a symbol of this western Japan city, are genetically divergent from others in the area thanks to centuries of protection, researchers have announced…
Ancient shrine 'blessed' with power to sever connections
The Asahi Shimbun
Instead of connecting with a higher power, a small Shinto shrine is gaining popularity for its mythical ability to sever relationships…
The importance of rabbits in Japanese culture
GaijinPot
GaijinPot goes down the rabbit hole and looks at five ways the bunny appears in Japanese culture…
Takashi Murakami's 'kawaii' art reflects human yearning for religion
The Star
Inspired by Japan's "otaku" subculture, his art may look bright and "kawaii," cute in Japanese, at first glance. However, its content is more profound than what first meets the eye…
Other News
Ancient 'pagan masks' debunked by archaeologists in Poland
Haaretz
Iconic Slavic masks found half a century ago were thought to represent deeply rootedpaganism perpetuated in Christian rituals. Reevaluation of these items brought quite a surprise…
Metro C works uncover 'Rome', woman symbol of city
ANSA Med
A spear, helmet, proud profile – after hundreds of years a refined artifact of ancient Rome representing the personification of the Eternal City has come to light from excavation work for the Metro C subway line…
UK: Archaeologists find ancient Roman engraved gems in bathhouse drain in England
The Jerusalem Post
Ancient Romans wore engraved gems on rings as seals and as objects of fashion…
UK: The unruly ancient rituals still practised today
BBC
Horse people, "boggins" and flaming barrels are all elements of the centuries-old folk customs that are thriving in modern Britain…
The biggest book trend for 2023: why 'witchlit' is hitting a nerve right now
Stylist
Magic, power, fighting back against an oppressive patriarchy… witchlit is having a moment. Here's why…
Ancient Greek play echoes fight to protect Amazon
Indian Express
Activist Kay Sara portrays Antigone in Milo Rau's modern-day tragedy about the Indigenous people's fight for survival…
Spain: Tanit, Ibiza's mythical goddess
Ibiza Spotlight
Tanit, Ibiza's moon goddess and protector, dedicated to love, fertility, creativity and dance…
What Greek myths can teach us about the dangers of AI
The Next Web
Ancient literature can provide us with valuable insights into our modern discourse on artificial intelligence…
'Witch Hunts' Past & Present
US: Connecticut families seek exoneration of relatives convicted of 'witchcraft' centuries later
Sky News
Activists including amateur historians, researchers and descendants of the accused 'witches' and their accusers hope state legislators will finally offer posthumous exonerations – more than 375 years later…
South Africa: Neighbour and two others allegedly kill mother of three on suspicion of 'witchcraft'
IOL
Nontlahla Matoso was taken from her Malacca Road informal settlement home by her neighbour and two other armed men after they had assaulted her in front of her children and their father, accusing her of 'witchcraft'…
UK: Barrowford woman making film about the Pendle witch trials
Lancashire Telegraph
A Barrowford woman is making a short film about the infamous Pendle witch trials and filming for it starts this week…