Enjoy a Victorian-Inspired Holiday
The Victorian-era is full of December cheer, much of it completely secular or easily reinterpreted. My favorite features the three ghosts of Christmas made famous by Charles Dickens in A Christmas Carol. I've always felt especially close to the Ghost of Christmas Present, and he reminds me a great deal of Bacchus. There's something extremely Dionysian about his attitude and appearance, but it's more than that. There's also a dark side to this particular ghost (just like there was with the wine god), as he comes with more than just tidings of great joy. Underneath his robes he carries the spirits of Ignorance and Want as a reminder that we all have a responsibility to the less fortunate. The Holidays are a time of celebration, but also a time for self-awareness.
There are some other Yuletide traditions I enjoy from the Victorian Era, most notably Christmas Crackers which I've used in ritual over the years. The presents inside most crackers are rather useless, but the snap and bang make the whole process a lot of fun. Besides, many sets of crackers come with a crown, which make them a perfect tool for crowning a Lord of Misrule.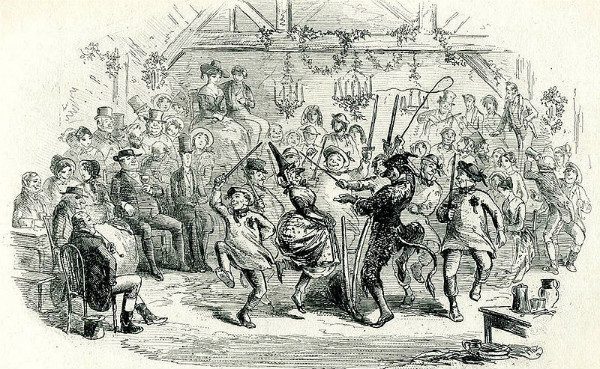 Elect a Lord (or Lady) of Misrule
The old Roman celebration of Saturnalia featured a Lord of Misrule to preside over the holiday. Generally the Lord led the partying and drinking that made up much of the celebration, but he also served a more symbolic role. Men of common birth and slaves often served as Lords of Misrule, subverting the social order. This tradition carried into the Medeival Period where the tradition was kept alive in the British Isles and France. The custom of Misrule is one that came from pagan antiquity and all the way into the present day, thought it's popularity has declined in recent centuries.
I have doubts that any Lord of Misrule ruled with absolute authority, but as long as their rule was done in the spirit of laughter and in good faith they were allowed to do as they pleased. I think my coven might be electing an Abbot of Misreason (a Scottish title for the office) for Yule this weekend. We'll give 'em a scepter and put them in charge of the wine, cider, and cake . . . . sounds like a good way to welcome in the new solar year!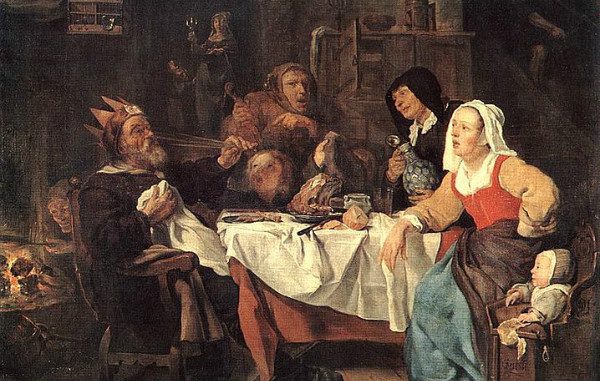 Hold a Solstice Vigil
Truth be told I've never actually stayed up all night on Yule to watch the sunrise. I have stayed up very late before, but I've never quite made it to dawn. But I have a whole host of friends who participate in this tradition every year and find it incredibly meaningful. I love the idea of celebrating the long night and rejoicing at the return of the light.
I know many people who hold an open house on the night of the solstice too. Sharing hot chocolate, Yuletide cookies, and love with whoever stops by. Most people don't last the whole night, but an open house is a nice way to let everyone participate at least a little bit.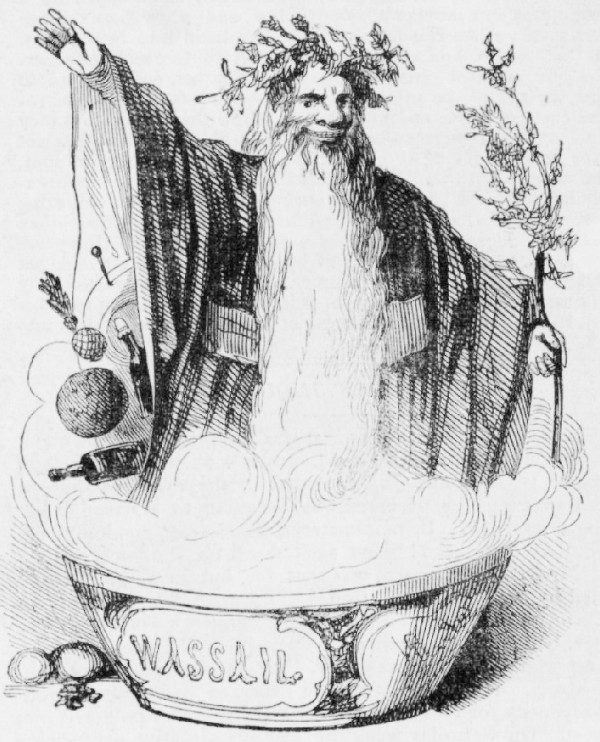 Celebrate With Wassail
Wassail is a holiday tradition so old that it probably has very real pagan roots! Going door to door and asking (begging? threatening?) for food and beverage is the original "Christmas present" and most likely inspired the tradition of "trick or treat" at Halloween. While door to door wassailing isn't really practiced in the States today (and many other places) it's easy enough to do at home or with the coven. Just make a big batch of traditional (or non alcoholic) wassail and prepare to toast and drink the night away (responsibly of course).
I'm going to work it into my coven's Yule ritual this year in the hopes that it will leads us all to a 2017 that's better than what we get this year. If toasting excessively or using wassail in your coven's main rite isn't your style you could also simply use it as the "ale" (or wine) in cakes and ale. It really is a very traditional custom and one I'd like to see make a comeback.
Watch (or Read) Some Holiday Specials
Holiday specials run the gamut between super-heavy-Christian (Merry Christmas Charlie Brown) to completely fanciful sexist musicals (Rudolph the Red Nosed Reindeer, one of my favorites, but good gods is it not very progressive), and there's most likely something for you and everyone else you know. My wife and I watch White Christmas every year (not one mention of Jesus!) and she usually lets me at least watch the last 30 minutes of It's a Wonderful Life. For many of us Lord of the Rings has also become a holiday tradition, all three movies were originally released in December.
The modern celebration of Christmas owes its very existence to the popularity of stories like Charles Dickens' The Cricket On the Hearth and A Christmas Carol, and Santa might not exist today without Clement C. Moore's A Visit From St. Nicholas. Reading is a good way to tap into the traditional energies that often get lost this time of year.
Happy Yuletide!