I'm on vacation, or as much of a vacation as I'm likely to get. As a writer of Witchcraft books and other assorted Pagan things I like to think that I'm always working. There are experiences to be filed away until later and new pieces of knowledge to be processed; after all I'm in the United Kingdom, the birthplace of Modern Witchcraft (and I work for Patheos, so there's that too).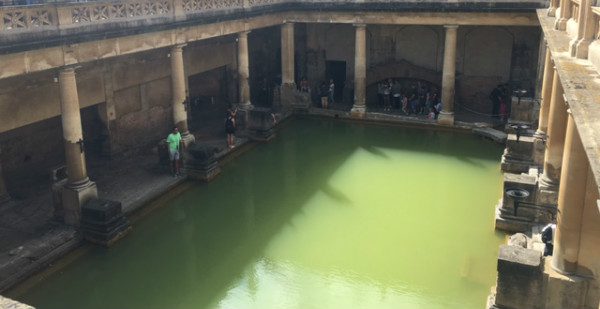 Our trip began Sunday afternoon at the San Francisco International Airport, and then finally got interesting whe we landed at London's Heathrow Airport at around noon UK time. For those of you who have never undertaken a trans-Atlantic flight, well, you aren't missing anything. They are not comfortable, or fun, though I did get to see Captain America: Civil War for the second time on a little tiny screen. A few questions/thoughts to ponder from my flight/arrival/ordeal into London:
-Five Bean Chili is a dinner option? Really? Because there's nothing I want more than to be sitting next to a person who has just eaten beans on a ten hour flight. Our other options were curried beef and Cajun chicken stew, only mildly better.
-Ari and I were up for 27 hours straight yesterday. There's really no way to sleep on the plane, our bodies just don't contort the way they would need to in order to do so. Getting into the UK was easy enough, other than the walk through Heathrow. It's a huge airport and the journey from the plane to passport processing felt about as long as the walk from Bath to Glastonbury.
-Speaking of 27 hours . . . the best way to get over jetlag is just to power through an entire afternoon after you land. There's nothing I want to do more than sleep after being up for 20 hours, instead we went though London's Kensington Gardens. The gardens were lovely, and came complete with a Peter Pan statue.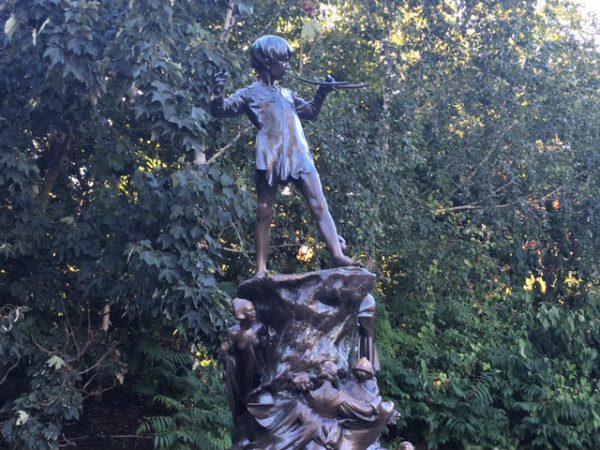 By the time we got off of our plane I was certainly badly in need of a bath, but I also needed to go to Bath (the town) for my own sake. Two years ago when we visited Bath we got 90 minutes there total (on a bus tour), this time we are here for two nights and parts of three days. We fell in love with Bath when we visited it last, and we fell in love with it because of the old Roman Temple of Minerva that was once here.
My favorite part of what's left of the temple is what Bath calls the "Gorgon's Head." To me it looks like a solar deity and not the head of a gorgon, but what do I know? Whatever it is, I love it and it's powerful. I looked at it today for a good ten minutes and blew it a kiss.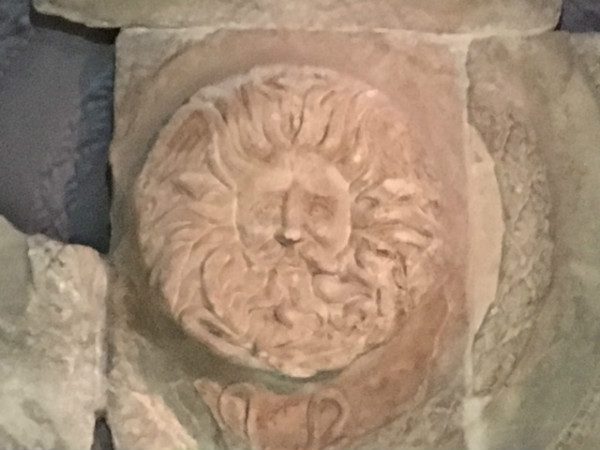 Of course I took a version of this home, though mine is much smaller. The original adorned the outside of a temple, and was obviously the centerpiece of said temple. Speaking of temples, the whole thing is dedicated to Minerva, so I had to get a picture of Ari "posing" with the goddess. (If you are unfamiliar with this blog, Ari is my wife of 12 years.)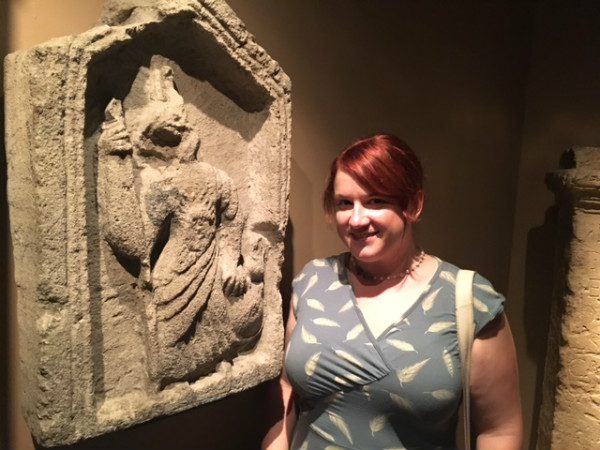 The museum that's a part of today's Roman Baths Complex is built around the original remains of the baths the Romans built there. The water in the baths today is full of lead and you can't swim in them (and they advise not to touch too!), but I think that water looks amazing flowing through what's left of the original complex.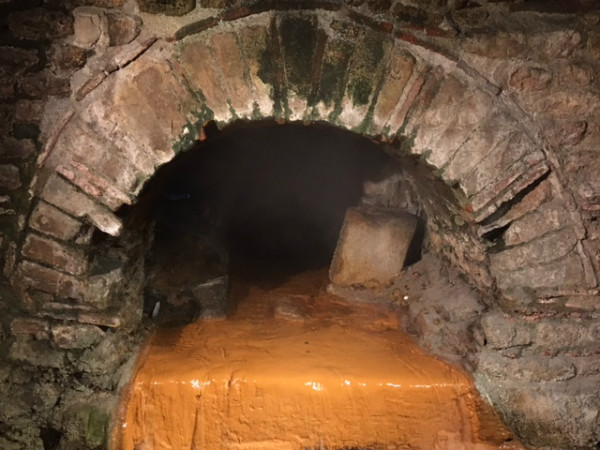 After leaving the baths we visited the Bath Abbey. It's lacking in Green Men, but there are two of them allegedly carved into some wooden pews. We found one of them of course, all while trying to avoid the tour guides walking through talking about Jesus.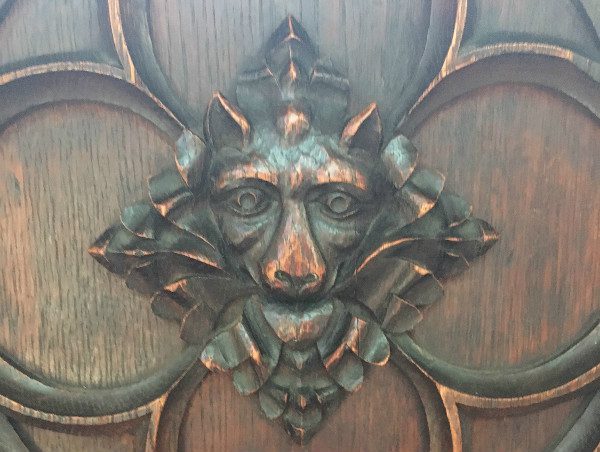 I don't know if this image is actually a Green Man, it looks to me more like a "Green Sheep."
My wife has turned over and is now trying to sleep, so that's it for today. Tomorrow, the Witchcraft Museum in Boscastle!