~GUEST POST from our friends at the Gaea Retreat Center~
On July 10th, with the sun shining outside the cabin, Rhi Melissa Koetting hopped a ride on a vulture, and flew to the Summerland.
Rhi grew up in the Ozark mountains, where she was a Witch long before she ever called herself that. Her life's journey led her to Kansas City, where she found Gaea – and with it, her life purpose and the love of her life. One summer, Rhi spent as much time as possible on the land, and she told a previous caretaker: "If you ever need anyone to do this job, I'm first in line."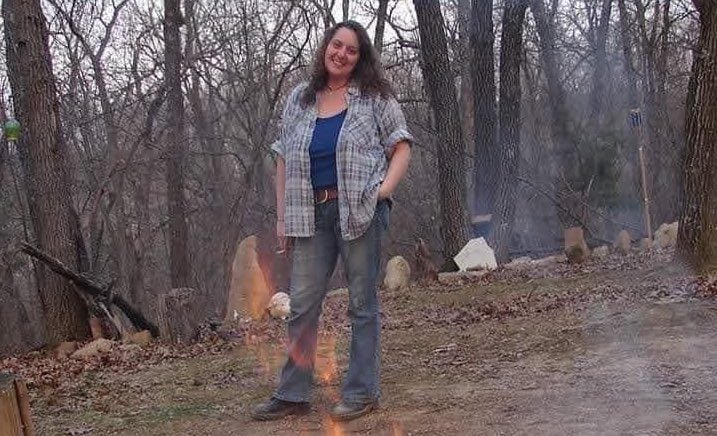 Not long after, she got that call. Half an hour later, she and Clint had packed and arrived. And from that moment, through every day of the last eighteen years, they lived on the land as its residential caretakers.
From the moment Rhi decided to come to Gaea, she served the land and all those on it. The work of her hands and heart restored its lost native wildflowers. Between her commitment to ethical leadership and her love of the land, the Board of Directors made its every choice only after answering Rhi's question: "How does this meet the mission statement, and serve the community?" And when she was diagnosed with cancer, she stated she would fight it, because "The only way you'll get me off this land is in a body bag."
For Rhi, the community was her family. She saw every person who chose to sweat for the land, and she loved every single person who ever spent an hour taking care of "mom," as she lovingly referred to Gaea.
Her love for all those on the land extended, naturally, to its non-human citizens. Rhi loved them so much that she once tied herself to a dead tree at risk of toppling, proclaiming "It! Is! Habitat!" Her favorite spot was the center of fourth field, surrounded by nothing but nature.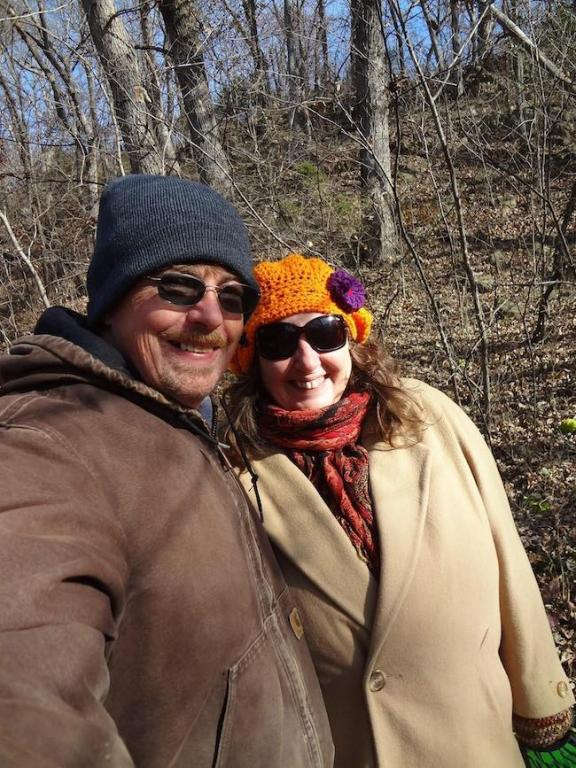 Winter at Gaea was Rhi's favorite season, especially when the roads were covered in deep snow, sparkling in the sunlight. She was always praying for one more snowfall, and her rule was that it must snow on her birthday. During the dark and dormant part of the Wheel of the Year, with the buildings closed and the land blanketed in quiet, life was brightest. It was those times she spent next to the love of her life, Clint, her husband, her One Person.
She is survived by Clint, as well as her family – both blood and chosen: Her father, Jae; stepmother, Debbie; siblings, Chelsea, Molly, Jennifer, Misty and her Bubba; her in-laws, Patty, Bill, Darlynn and Bill. Her Gaea family includes past and present Board members, Audrey, Mike, Lorelei, Erin M., Gendah, Erin R, Mel, JD, Tara, Cat, Rhiannon, Shane, Ashley, Tiffany, Clarity and Tarah; all those who have cared for and served Gaea, and the entire Gaea community who loved her.
An all-day memorial will be held at Gaea on Saturday, August 6. Small rituals will be held at sunrise and noon. In the afternoon hours, there will be a fish fry (per her wishes) and potluck, followed by a memorial ritual at the lake. Gaea Retreat Center will be closed, except to those attending the memorial activities. All who loved her are invited. Registration is requested on the website; fees for the day will be waived.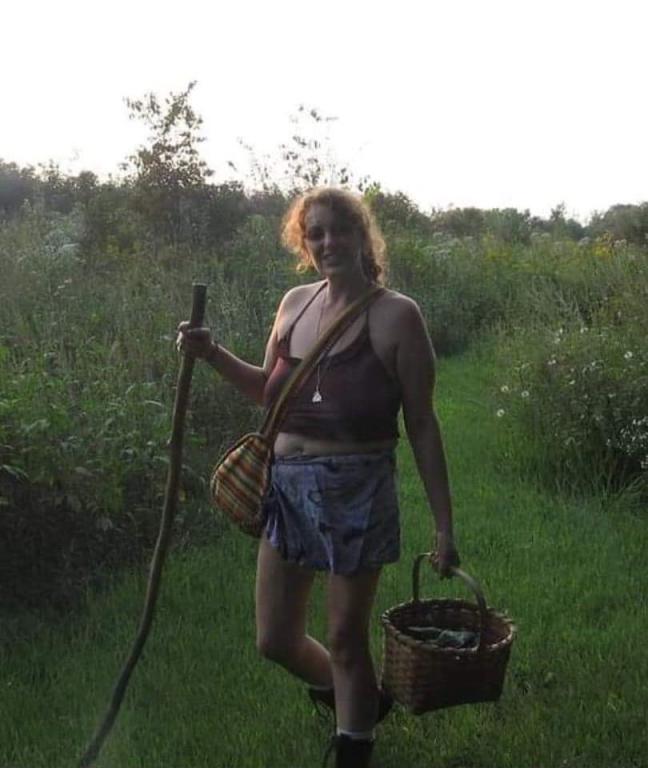 We hope you will join us for this celebration of life, because Rhi often reminded us that what she wanted most was that we "keep on living even if [she] was dying – everything happens at Gaea exactly when it needs to."
______
Note from Jason: Camp Gaea is one of the true gems of the Pagan world, and Rhi's passing is a huge loss, for not only for anyone who loves Gaea, but for all of us invested in a strong and welcoming Pagan Community.