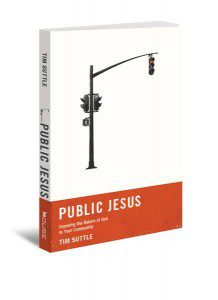 Hey friends,
I'm putting this post up to let everyone know that my 2nd book has officially been released. The book is called Public Jesus. The book is meant to help churches and people to have a healthy discussion about politics in an election year. Politics is really just an ongoing dialogue – sometimes more like a struggle, fight, war, or massacre – about how we will organize the societies in which we live. In the book I'm trying to help us reign politics back into a larger discussion about all of life. What might it look like when political discourse is done well? This book is one way to attempt it. We talk about politics well when we keep political discussion in the holistic context of what it means to follow Jesus, and pursue the kingdom of God.
I would be grateful to anyone who would repost this & let people know about the new book. My hope is that this book and DVD series will be a way to bring people together around an issue which is typically divisive.
Here's the blurb from the publisher:
Religion is personal and private.
Many people are raised to believe religion is personal and private and should be left out of public life. But even if we wanted to follow the dictum "religion is personal and private," doing so would be impossible. God is out and about in cultures and societies, working in every corner of creation to bring about God's good purposes. God belongs in the public square because the public square belongs to God.
Yet, what it means to say that God belongs in public life is far from clear. Is it the street preacher shouting on the corner about the coming judgment? Is it backing Christian candidates for public office? Is it relief efforts, fundraising, Christian music, books, and concerts? What if the answer is as varied as the number of humans on the planet? What if the way God is present in public life is through you and me?
Answering these questions will require great imagination and ingenuity. It will require much more from all of us than we will be comfortable giving. It will require that we embrace Jesus's call to take up our cross and follow him. Ranging from vocation to politics, Public Jesus invites us to wrestle with all kinds of questions about what it means for us to live our faith in public and what role we play in embodying the coming kingdom.
Public Jesus is also available in a small group edition – you can preview one of the video clips here.
Video Table of Contents
Week 1: INTRODUCTION & TO BE A HUMAN BEING IN THE WORLD
Week 2: VOCATION: LEARNING TO COUNT THE RIGHT THINGS
Week 3: SABBATH: AT PLAY IN THE WORLD OF PLENTY
Week 4: EUCHARISTIC LIFE: BECOMING THE BODY OF CHRIST
Week 5: LANGUAGING GOD: THE GIFT OF PUBLIC SPEECH
Week 6: CHRISTIAN POLITICAL LIFE