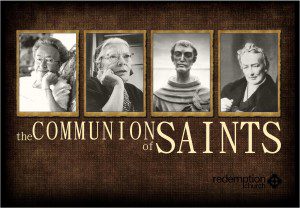 At Redemption Church where I pastor, we are in the midst of a preaching series called The Communion of Saints. This past week we studied the life of St. Francis of Assisi. Most of us know at least a little something about St. Francis. Born to a wealthy merchant father, Francis grew up a child of privilege. He was a magnetic personality and by the time he was a young man he was somewhat of a ringleader among Assisi's younger set of troubadours.
Francis grew up in an honor/shame culture. Public honor was sought, hoarded, and flaunted. Shame was hidden through an intricate system of social norms and pressures. It was a very fragile way to live. People often became insecure, cruel, neurotic, and even violent attempting to pursue honor and avoid shame or humiliation. Francis tried to play the game. He joined the father's business. He went off to war. He suffered as a foreign prisoner of war, and returned to Assisi completely disillusioned.
Francis, though not particularly well educated, was able to make a giant leap forward. The leap was prescient at his time as it is now. Francis was able to see that the real flaw in the honor shame system was that human identity was exterior to the person. As though I am what I do, or I am what people think of me. What Francis taught is that we are God's beloved children, and no shame can take this away from you, no honor can add to it. He also taught that no religion could give this to you, because God's love was a gift from God. If we ever grasped this idea, lived into it, made it our own, then our lives would never be the same.
When Francis let go of the incessant need to impress, to achieve, to make a name for himself, and to gain public honor, he found that all of the insecurity and anxiety of that fragile system melted away. He found that his identity was no longer found on the exterior, but in the interior where he was inhabited by nothing less that the Spirit of God. He learned what Paul was citing in Colossians 3:3, "Your real life is hidden with Christ in God."
What Francis did was really quite stunning. He stepped off the honor/shame wagon and let go of any means of gaining honor. He sought only to take the lowest place – to refuse building the human ego as a means of gaining honor, wealth, status, power, and so on. In the process his interior life grew enormous. He was a capacious soul, who became a radical lover of all of life. He was, perhaps, more like Jesus than any other human person I've read about.
I'm trying to learn the lessons of St. Francis, and make his example a constant part of my life.
I am not what I do.
My identity is not wrapped up in my accomplishments.
My identity is hidden with Christ in God.
My truest identity – what I am before I am anything else – is that I am a child of God. As Richard Rohr often teaches:
I am who I am, and this is more than enough for God, and this is all that I can offer back to God – my life as an act of worship, love, and devotion to the one who is making all things new again.
I'm leaning into this today.