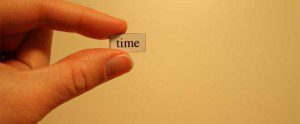 I confess that I am still preoccupied with questions of time. My ongoing experimental attempts at time management are progressing slowly. My overall goal is to work on my schedule and job performance until I see the consistent and fruitful observance of Sabbath day every week. My most recent early to bed, early to rise approach has begun to bear at least a little bit of fruit. I've been setting my alarm for 5:30 every morning since sometime in March. So far, the two chief impacts have been: 1) I go to bed much earlier, and don't do nearly as much late night snacking. 2) I have been a much more consistent blogger over that time period (its the first thing I do when I wake up). The early morning routine has not yet registered on the Sabbath scale. Although I'm beginning to see many of the time-sucking things I do, and am beginning to either avoid them, or (if they are just part of my job) to try and delegate and streamline where possible. I confess that I'm going to stay on the hunt for Sabbath until I have it down.
I confess that last Friday I went to K-State with my friends Tim & Mike, and visited with a handful of college students from Redemption. It was one of the best days I've had in quite some time. These students are so sharp. I was nowhere near that mature when I was in college. I confess that for all the grief millennials get concerning their entitlement & narcissism, I saw none of it on Friday. I spent several hours visiting with about 7 or 8  hardworking, self-effacing, and funny (in an ironic and mellow way) students from the heart of the millennial generation. I cannot believe the level of cultural sophistication they are able to navigate. It was impressive… maybe it's a K-State thing.
I confess that I'm very confused about the comma. Along with my comma confusion, the use of But or And at the beginning of a sentence has me a bit flummoxed as well. I'm not a grammar guru by any stretch. I write from the hip. But I've been attempting to get a little better handle on the hard and fast rules of writing. The problem is there are none. Plenty of rules, that is, but not so much hard and fast. Every time I think I'm learning, I run into the ubiquitous exception… way more than one for every rule, btw. I've been working with professional book editors since 2010, and proofreaders before that, and I can tell you—in terms of comma usage and the but/and sentence starter—I have observed no consistent approach among the people who have corrected my grammar. And don't even get me started on the em dash. As I'm reading authors I respect, it seems like they break every rule. Buechner, in particular, seems to thrive on this approach. I think it's safe to say he knows how to write. So, perhaps my goal should just be consistency not perfection. At least if I'm constantly screwing up, I can say I'm doing it on purpose.
I confess that I finished the John Green novel A Fault in Our Stars. It was a pretty stunning book, actually. My wife & I started it together over spring break, but I put it down because it was too depressing for a vacation. We got through the first half of the book, which was fine. But the YA genre was starting to wear on me by the middle sections. Then Green took Hazel Grace & Augustus to Amsterdam and the final 40% of the book was amazing. I'm so glad I picked it up again. The payoff was better than I expected. Makes me feel better about naming our new dog Hazel. Although I will steadfastly contend that my part of the naming is a Dylan thing. I can't explain the middle name.
I confess that I started watching The Vikings on The History Channel yesterday – episodes 1 and 2. I'm hooked. I confess that if I have any hopes of getting my work done this week, I'm going to have to put a ban on Viking-viewing until next Sunday.
That's my confession for this Monday morning… don't you have a few things you need to get off your chest? See comments section below…