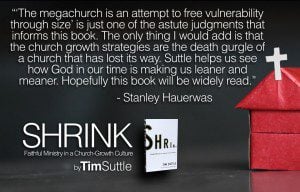 The website Newseum.org lets me peruse snaps-shots of today's front pages from over a thousand newspapers around the world. I'll often look at my hometown paper, The Salina Journal, or browse a few major U.S newspapers just to get a glimpse of what people are waking up to. Perhaps it is nostalgic, but it feels like a glance at the front pages gives me a better sense of what I should spend my time reading before I start clicking news websites.
Today would be a fairly depressing day for this practice.
Our nation seems headed for another round of military madness in the Middle East. Iraq is on fire. ISIS is trying to murder their way into power. Al-Qaida fighters are crouched on the border of Israel. Ray Rice and the NFL are embroiled in a scandal. Oscar Pistorious' verdict is in and confusing. Ferguson, MO continues to draw attention to the injustice facing minorities in our society. And on top of everything, today is the thirteenth commemoration of 9/11.
I am tempted to despair…. must be time for some Hauerwas.
This seems an important statement for us all to consider:
"Despair is a sin. If you are a Christian you are committed to hope, because God requires it… faith, hope, and love."
Despair is not something we are allowed to indulge in as Christians—it's not our story. Our story is about hope in the face of all the darkness the world can throw our direction. We don't have the right to despair, nor the luxury of ambivalence. Hope is a requirement.
I love that turn of phrase, "God is making us leaner and meaner." I have heard him use it a few different times, including in the blurb Hauerwas wrote for Shrink. Here in the clip he says, "My general sense is that God in this time is making us leaner and meaner as Christians, and that's a sign of great hope simply because we are free. So we might as well have some fun at what we are doing."
It's an interesting point. To hope in the midst of despair is an act of profound freedom. Hope is performed in defiance of the powers of the world who want us to hate each other because it's good for business (if your business is war).
So Christians are free to have a different reaction to the day's headlines.
When the world says war, we are free to say peace.
When the world says revenge, we are free to say forgiveness.
When the world says more, we are free to say enough.
When the world says bigger, better, stronger, higher, faster, we are free to say shrink.
When the world says win at any cost, we are free to say the last will be first.
When the church goes crazy for the next big thing, we are free to say let's do a small thing faithfully.
And, when the culture says despair, we are free to say hope.