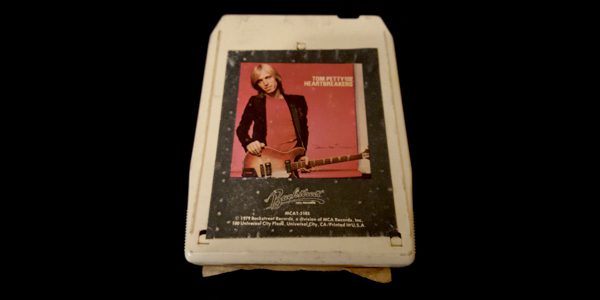 Tom Petty taught me what Rock and Roll was all about. I think I was in 7th grade when I bought Damn the Torpedoes (on 8 track). That low-strung guitar & high voice (like mine). I sang along for untold hours.
Awhile back, Tom Petty was asked in an interview why he always played every single hit in their concerts. Didn't he get tired of playing those same songs over and over? His answer was something like if it was my favorite band, and I paid good money for tickets, and they didn't play American Girl or Free Fallin' I'd be disappointed.
I saw him with the Heartbreakers several times down through the years and they never disappointed. Through it all he never lost sight of the fans, and we loved him for it. They played their hits. We all sang along. Every night was magic.
For four decades Tom Petty set the standard for how to write a monster hook in the midst of a really good rock song. Even up to the very end he was still writing great songs. Every artist in the business loved the man. Every record executive feared him. He was a force of nature, and I'll really miss him.
Here's my Top 25 favorite Tom Petty songs of all-time:
American Girl
You Wreck Me
Free Fallin'
Walls
You Don't Know How it Feels
Breakdown
Running Down a Dream
The Waiting
I Won't Back Down
Jammin' Me
Room at the Top
Don't Come Around Here No More
Mary Jane's Last Dance
Wildflowers
Learning to Fly
Even the Losers
Into the Great Wide Open
Angel Dream
Refugee
Climb That Hill
Free Girl Now
Swinging
Yer So Bad
Don't Do Me Like That
Listen to Her Heart
Encore: It's Good to be King, Here Comes my Girl, Last DJ