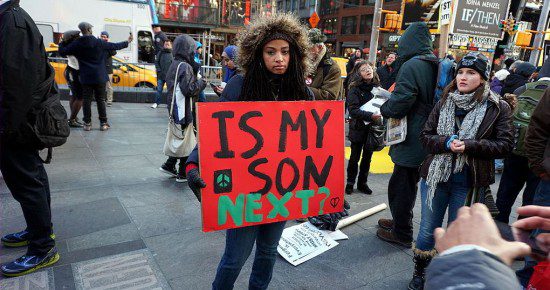 The Black Lives Matter movement is undoubtedly political. But it begins in the personal stories of young black men affected by the context in which they live–a context that puts them at greater risk of being injured or killed by police, a context which can't help but be both political and personal.
Sometimes it takes witnessing the effects of our public imagination–an imagination within which young black men are portrayed as "thugs"–to see that what is personal is also public.
In the party scene from the Netflix show Dear White People, the black character asks his white friend, "How would you like it if I sang along with words like 'honky' and 'cracker'?"
The friend says, "I wouldn't care!"
"Exactly. That's the difference. You don't care. But I do. Do you get it?"
Read the rest at The Personalist Project
(N.B. I can't actually recommend the show Dear White People, as much as I would like to, because of some pretty graphic sexual content. This is disappointing because much of the remaining content is thought-provoking and topical–if you're comfortable sitting with your finger on the "skip forward" button. A friend pointed me to the scene quoted here.
[Photo by The All-Nite Images from NY, NY, USA (Black Lives Matter Black Friday) [CC BY-SA 2.0 (http://creativecommons.org/licenses/by-sa/2.0)], via Wikimedia Commons]